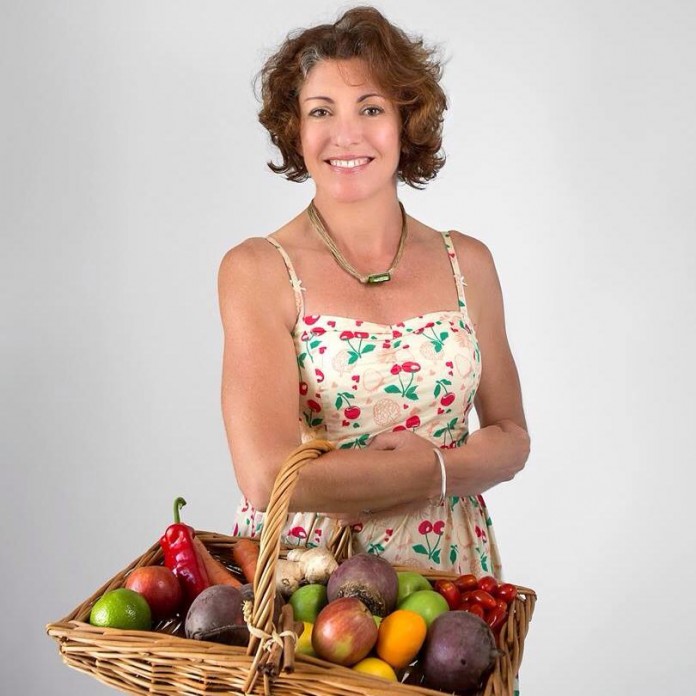 In 1998 Trish Tucker-May set up Passion 4 Juice as a way of overcoming the problem of finding something healthy to eat at festivals and events. As an expert in nutrition, Trish always found it frustrating and difficult to find food that she wanted to eat while enjoying her favourite festival.
Festivalgoers are becoming more discerning and with the rise of diverse street food, festivals need to offer a range of catering that meets the needs of those on special diets. I have noticed a shift in the type of experience people are seeking. As well as a great line-up, punters are also after adventure, education and thought provoking interactions, not just great live music. There are still plenty of people who don't care what they eat, but people get to a certain age and their health means they can't eat burgers and chips all weekend.
Festivals with interactive cookery theatres, plus chances to meet chefs and learn about healthy lifestyle choices are very popular. So how healthy is your festival? Are you reflecting the rich diversity and passion of nutritious healthy caterers? Are you meeting the demands of the vegans, vegetarians, raw foodies, celiacs, and those with allergies to dairy and grains? Are you catering for those on low salt, low sugar diets?
When I first started my mobile juice bars 17 years ago very few people knew about fresh pressed and cold pressed juices, raw foods, salad boxes and food made from scratch. I would have people come up and ask me what I was selling, look at me blankly and if brave, order an orange juice. Now I have middle aged men approach with great conviction and order a Detox Special with beetroot, celery, ginger, apples and carrots.
Caterers are often passionate about what they serve. In my case, I turned my passion for fresh pressed juice into a business where I can inspire people to be healthy. I am a trained nutritionist and employ staff equally as keen on health and nutrition. I also offer seminars and workshops within the festival as a way of educating people about nutrition, real food and energy – also as a way of offering more value to the event organiser.
There have seen some big changes over the last 15 years and now with McDonalds closing 500 restaurants and the massive rise in amazing street food, people are becoming more particular and having higher expectations about the quality of food at festivals. There has been a significant rise in the number of recognised food allergies and intolerances. The new Allergen Laws reflect the need for caterers to clearly label ingredients containing allergens.
But quality food is not cheap to produce. It is not about opening a packet and serving mass produced, highly processed food. Slow, organic, allergy friendly food takes more time to produce and often requires more human hours to prepare and serve. This is often overlooked by market managers who restrict the number of staff tickets for stall holders, making it harder to give the service and quality this type of food requires. With ever increasing rents or pitch fees that equate sometimes to 58% of turnover – quality real foodies will be forced out and replaced with traditional fast food burger vans.
We get thanked again and again for helping people with allergies, vegan eaters, and people like me who don't want to settle for junk and highly processed food. But this approach needs to be sustainable and is not if rents continue to increase.
Festivals need to offer value for money and be profitable. It is a delicate balance for all involved. From the caterers perspective we need to offer value for money otherwise customers will be forced to eat cheaper unhealthy alternatives or leave the site in search of the nearest supermarket. Should those attending festivals have to pay inflated food prices because the festival is charging a high pitch fee? Are organisers prepared to recognise this and charge fair pitch fees? Events that offer a percentage of takings are sustainable and fair. Pitch fees that end up being over 50% of the turnover are not. I offer additional value to event organisers as a way of reducing pitch fees. A free Joe Juice show, a free demonstration in the cookery theatre, a Tai Chi workshop or thought provoking piece of theatre are all ways of offsetting pitch fees and creating value for the event. If event organisers are open to deals it is a great way of making sure the festival is memorable and good value for money.
Nutritious, healthy, raw, vegan and organic foods suit some festivals better than others. It helps when market managers can communicate honestly about the demographic of the festival. Going into a festival with an informed idea of the number of healthy caterers, the number of tickets sold and the demographic of the festival will help the caterers get the balance right. If this information is withheld or inaccurate, the caterer suffers. It is heartbreaking when event organisers are misleading about this vital information. We had an event earlier this year that clearly misled all the caterers. We were told it was a family friendly event with lots of healthy sports people. This could not have been further from the truth; we counted eight families all weekend and teams of 'sports people' were solely interested in getting extremely drunk from first thing in the morning. All the caterers lost money. Being misleading about these vital facts is not a way to create lasting, healthy and sustainable relationships between caterers and festival organisers.
The festival industry in the UK is incredibly competitive, with over 570 festivals in 5 months. People are demanding more from their experience than a great line-up, they want a chance to learn, be inspired, and challenged. Passion 4 Juice offers an interesting combination of talents. Keeping people healthy and making them laugh, learn and think is part of the menu. Laughter Yoga, Tai chi, juicing workshops and thought provoking entertainment are part of the offering. We get incredible feedback like 'I love having my eyes opened' and 'thank you, it has been far too long since I have been touched and made to think at a festival'.
Passion 4 Juice spends the summer months in the UK and Australia, keeping people healthy at festivals and events. We have been operating in the UK for 14 years and can be found on Passion 4 Juice and Passion 4 Laughter. We also offer entertainment and workshops, keynote speaking and cookery theatre demonstrations.