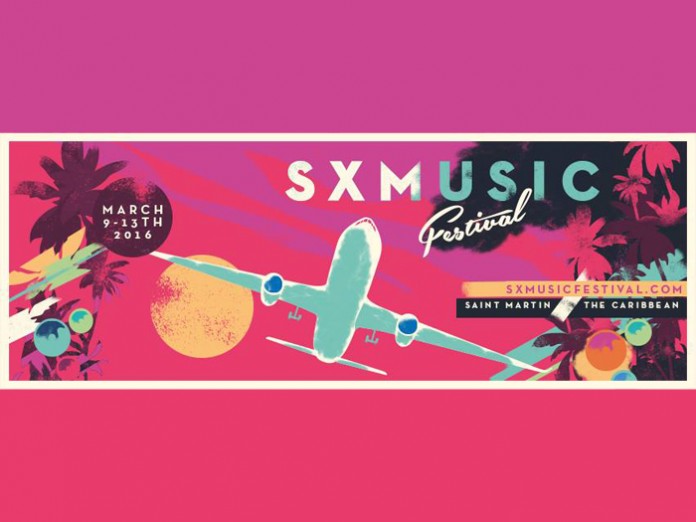 CARIBBEAN: SXMusic is a brand new, boutique electronic music festival set to unfold from March 9 – 13 2016 on the Caribbean island of St. Martin. In a crowded global festival market, this carefully conceived, five-day event in a dreamlike location promises a unique, unforgettable experience for those lucky enough to enjoy it. Jamie Jones, Dubfire, DJ Tennis, Lee Burridge, Adriatique, Thugfucker, Blond:ish, Francesca Lombardo and Psychemagik complete the first wave of artists.
St. Martin is a small island where temperatures hover in the 80s all year round. This dual territory paradise features rolling green hills, endless white sandy beaches, clear blue skies and
tropical seas. A mixture of French and Dutch culture characterises this magical place, giving it a bohemian, European vibe that echoes the White Isle. Amazing food options include Caribbean street food through to world class fine dining. Accommodation is wide-ranging and plentiful – from small hotels to grand villas with swimming pools, palm trees, tennis courts and private beaches.
The term SXMusic derives from St Martin's three letter airport code SXM. A destination for aviation aficionados, the airport is renowned for insane landings and take-offs – and during the festival, planes will thunder towards touch-down just metres above revellers' heads.
The talent is encouraged to stay for the whole week, creating a friendly, community vibe where DJs mix with fans in a holiday atmosphere. Leading this roster is Hot Creations and Paradise main man, Jamie Jones. He will be joined by SCI+TEC boss Dubire and Life And Death chief DJ Tennis and one of the key label acts, Thugfucker, will bring a noir edge to proceedings, while acclaimed selector and producer Lee Burridge will provide some ethereal All Day I Dream magic with one of his infamous extended sets.
Diynamic talent Adriatique and specialist live duo Blond:ish will deliver their nuanced signature sounds and elegant techno producer, performer and DJ Francesca Lombardo also joins the fun. The phase one line-up is completed by London / LA based duo Psychemagik and their notoriously deep disco, crate-digging vibes. Longer form sets are positively encouraged at SXMusic, allowing the artists to really explore the outer edges of their collections for our listening (and dancing) pleasure.
At SXMusic, the environment is as much of a headliner as any of its top-tier international artists, so the team has taken several steps to minimise the carbon footprint of the festival's sound and lighting power consumption. Bio-diesel generators will power all outdoor events through the most energy efficient amps in the business, and LED lighting will provide subtle accents designed to augment the natural beauty of the locations.
Each day through to night, parties will take place at several carefully selected venues on the island and DJs will be given complete musical freedom to put the state-of-the-art Void Sound Systems through their paces (VOID Acoustics will provide the rigs at all locations at SXMusic). The events will be carefully programmed to take into account setting, time and location, and every stage will feature special additional production.
Of course, the featured events are only part of the story. Also expect a number of secret after parties back at private villas, boats and beaches.