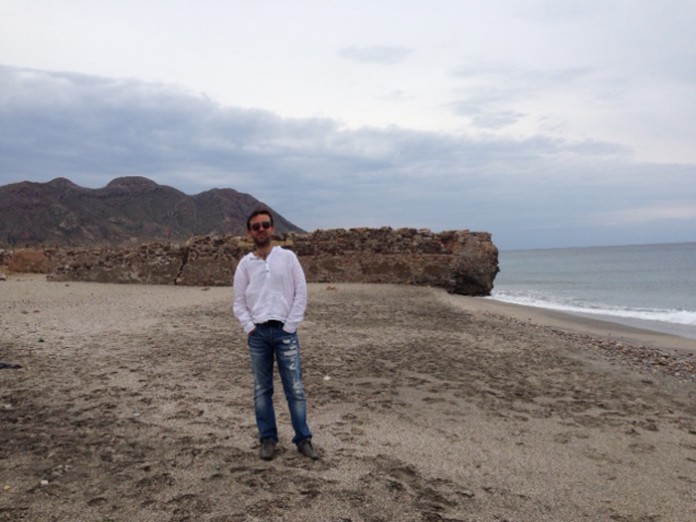 Duncan Wheeler is an Associate Professor of Spanish Studies at the University of Leeds. He is currently on sabbatical, with plans including taking up a Visiting Fellowship at St Catherine's College, Oxford; launching a new book series on Spanish Golden Age studies, developing a major new research project on the subject of nostalgia in 21st century Spanish culture; and continuing his editorship (Hispanic Studies) of Modern Language Review. In this article he examines some of the peculiarities for the Spanish festival market compared to the UK's, with particular focus on Sonorama Festival as a quasi-case study.
Having recently celebrated its 18th edition, Sonorama could strike a strong claim to being Spain's most treasured music festival with national festivalgoers. Crucial to its appeal is the complicity of local residents in Aranda de Duero, a town of 30,000 inhabitants, that boasts of attracting around 50,000 revellers in August (a slightly deceptive figure given that numbers are calculated by totalling audience numbers on a daily basis such that someone with a four-day festival pass is counted four times) and offering not only a specifically constructed festival and camping site, but also opening up the town's historic squares for free live performances and DJ sets. Festival founder Javier Ajenjo reported losses of 200,000 Euros in 2007, but he has successfully revitalised Sonorama during a period of economic crisis to secure profits and an increasingly loyal demographic.
Relatively cheap entrance tickets (around 50 Euros for a pass bought in advance) are made tenable through sponsorship by local public and private bodies, whose logos are brandished in advertising materials and on large video screens in a manner that, at least traditionally, would have been considered distasteful by UK festivalgoers. The logistics of live music in Spain are inextricably linked with the territorial and political reality of a nation-state comprised of seventeen autonomous regions, and the personal and ideological idiosyncrasies of 8,000 mayors.
The majority of concerts and festivals outside the urban metropolises of Madrid and Barcelona are subsidised; geographical democratisation has nevertheless triggered complaints that Spanish audiences have become unaccustomed to paying for live music. This has begun to change in recent years, but a prerequisite of becoming a successful promoter is being skilled at negotiating various stakeholder interests, and weathering changes in political mood. In June this year, The Waterboys were forced to cancel a concert in Ourense (Galicia) due to a change in local government; political mood and voting habits in Aranda, part of the country's conservative heartland, are more stable than in many parts of Spain, but crucial to Ajenjo's success has been in getting local residents and businesses on side in a branding exercise that extends beyond the festival to the town itself.
While Benicàssim primes itself at the lucrative British youth market, and Bilbao BBK has in the past offered cheaper tickets to foreign nationals, Sonorama has set its sights on securing a loyal inter-generational national demographic charmed as much by the location and its culinary delights – a number of Europe's top vineyards are situated within 20km on the Ribera plain, and the local speciality is lechazo (a particularly tender and succulent form of lamb) – as it is by the musical bill itself, which often doesn't differ substantially from other medium-sized festivals celebrated around the Iberian Peninsula. High on the bill this summer were English singer-songwriter Anna Calvi and veteran Tex-Mex band Calexico, but the vast majority of acts were Spanish indie bands; while the more established acts played in the main festival site and aspiring bands played in the town itself, it was not uncommon for major players to make surprise appearances in the town, while a well-received performance in the Sonorama Fringe can be instrumental in securing a promotion to the main festival in future years. Needless to say that this dynamic nurtures both creativity and a collective identity amongst musicians, festival organisers and attendees alike.
Beyond the unquestionable advantages of the weather, my preference for Spanish over UK festivals is due to far better acoustics; a historical deficit whereby a somewhat Mafioso attitude by the major sound crews both pushed up prices and kept quality down has now been settled in large measure, and increasingly proficient technicians have been able to capitalise on both the lack of wind and a relative absence of complaints by local residents to deliver a world-leading standard of outdoor sound. At Sonorama this year, Estrella Morente – daughter of the recently deceased Enrique – led a stirring tribute to her father, arguably the finest flamenco artists of the modern age, on the main stage in a performance that would have collapsed if the audience were not able to hear the subtle pickings of guitar strings and modulations of her voice. The booking of this tribute to a veteran artist is symptomatic of an attempt to build beyond the festival's traditional stronghold and key demographic; attendance records were broken in 2014 when Raphael, a histrionic melodic singer who has sold over seventy million records over the course of a fifty year career, was booked to headline. While it is tempting to relate this to, say, appearances by Dolly Parton and Lionel Richie in Glastonbury, the difference lay in the fact that Worthy Farm did not attract so many original fans of the artists as Aranda de Duero.
As evangelical non-campers, we have been fortunate enough to find billeting over the last two years in La Chispa, a bar run by Juanjo, the town mayor of neighbouring Castrillo de la Vega, who is also happy to arrange taxis for us; this is a luxury not to be taken lightly when wars between private hire companies in neighbouring towns ensure that there are only twenty taxis on call in Aranda. Also staying at Casa Juanjo this year were two thirty-something rockers and their daughter, Sheena, named after the eponymous protagonist of the Ramones song. As is the case with many Spanish music events, the festival is increasingly making an effort to appeal to families and younger children. Barcelona's Sonar Festival now has an entirely separate Sonar Kids Festival, while "Rock en Familia" is a pedagogical initiative to introduce children to hard rock through daytime concerts in nightclubs by tributes to the likes of AC/DC, Metallica and Kiss reportedly played at levels appropriate to safeguard their hearing.
Although not going to such extremes, Sonorama now has a dedicated infant and baby zone while, especially in the town itself, children of all ages intermingled with veteran festivalgoers and local grandmothers going out unperturbed for their daily shop. A centuries-old tradition of local town festivities – organisers of Malaga's city fiestas reported six million visitors this summer, and many under-tens' were still going strong when I retired around 2am on the Saturday night – is both the cause and consequence of a strong festive intergenerational sociability that is difficult to manufacture or replicate in foreign climes. Musical purists in Spain have frequently derided local traditions, and pine for what they perceive to be the more exclusive and professional ambience of UK-based festivals; it is ironic, therefore, that the increased prominence afforded to local and regional branding alongside maturing audiences have meant that British events are, perhaps unwittingly, beginning to take a leaf out of the Spaniards' book.