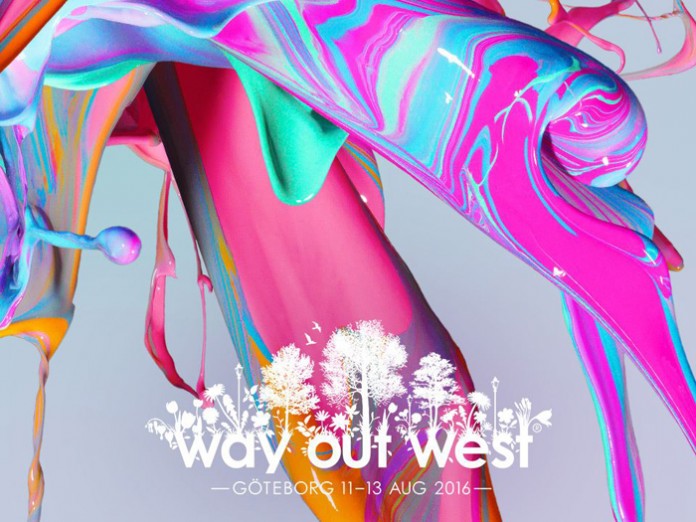 SWEDEN: Way Out West will be returning to its home in Slottskogen Park from August 11 – 13, for one of Europe's biggest celebrations of music and film and its 10th anniversary celebrations.
This year saw the festival named as one of Spotify's top three most influential festivals – with the likes of Beck, Pet Shop Boys, Ms. Lauryn Hill, Florence & The Machine, Alt-J, Tyler The Creator, Run The Jewels, Patti Smith, FKA Twigs and more playing unforgettable shows against the backdrop of Gothenburg.
In 2016 the festival aims to set the bar even higher, handpicking the most exciting names across hip-hop, electronic, rock and pop music highlighted by the first announcement. The names included in the first wave of acts include Jamie xx, Chvrches, Anna Von Hauswolff, Stormzy, and M83.
Ola Broqvist, organiser of Way Out West Festival, said: "We're so excited to present our tenth addition of Way Out West festival in 2016. Our ambitions are to continuously programme a line-up that presents the most exciting acts of the moment alongside heritage artists who have made history over the years. With our tenth birthday in our midst we will continue to push the boundaries across the music and film programme, whilst also taking positive steps to preserve the world that we live in."
Regular features to Way Out West's programme will also return, such as its inspiring Film Festival, which will feature the most innovative producers, directors and premiers from around the world as well as Way Out West's Stay Out West, giving revellers a chance to sample groundbreaking artists in the city's most striking cultural late night hotspots. The Way Out West Music Conference will also return for its third year, with key influencers on board to discuss the future of its industry and its current position.
Reducing its carbon footprint has been high on Way Out West's list of priorities since going meat and fish free in 2012. The festival prides itself on its ability to integrate awareness of pollution and sustainability without detracting from the music or experience, and thanks to this ethos it was the first festival in Sweden to become KRAV-certified. 2015 saw the festival team up with oat drink producer Oatly to launch a 72-hour campaign to reduce dairy consumption throughout the whole of Gothenburg with no milk whatsoever onsite at Way Out West, to show people that little sacrifices can really help reduce our collective carbon footprint. Way Out West has won both national and international awards including Most Innovative Festival at the MTV O Music Awards, Gyllene Hjulet's 2012 Rights Holder for the Way Out West brand as well as Resumé's Monthly Outdoor Marketing Campaign.
Tickets are now on sale for 2016.