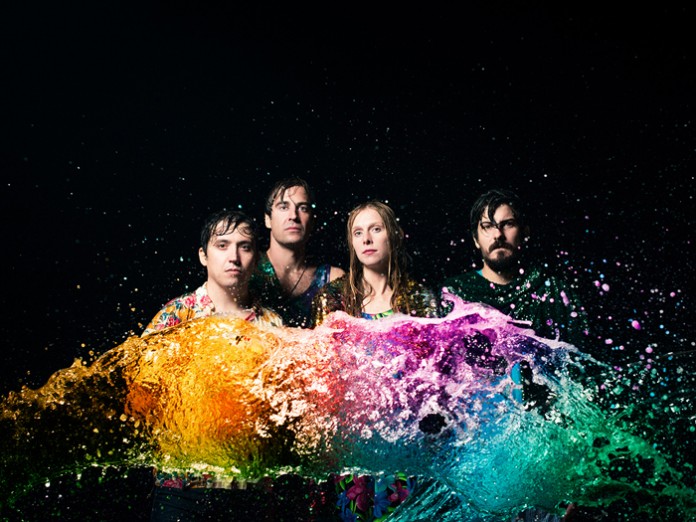 NETHERLANDS: Eurosonic Noorderslag, the key exchange and networking platform for European music, has extended its line-up with no less than 116 new and promising acts. Taking place from January 13 – 16 2016, the festival hopes to attract 3,900 professional delegates, including representatives of over 430 international festivals.
Eurosonic Noorderslag presents showcases by more than 300 acts alongside a conference programme featuring 175 panels, keynote speakers, interviews, workshops, dinners, pitches, parties and meetings covering the latest developments in the international music, media and interactive industries.
The acts added to the line-up of Eurosonic are: Alex Vargas (DK), Amber Arcades (NL), Bachar Mar Khalifé (FR), Barns Courtney (UK), Bazzookas (NL), Be Forest (IT), Black Honey (UK), C. Duncan (UK), Chantal Acda (BE), Charlie Cunningham (UK), Charlotte OC (UK), Colm Mac Con Iomaire (IE), Coma (DE), Craig Gallagher (IE), Dagny (NO), Daniel Docherty (UK), Desert Mountain Tribe (DE/UK), Douwe Bob (NL), Dream Koala (FR), Dubioza Kolektiv (BA) , EERA (NO), Eriksson Delcroix (BE), Fallgrapp (SK), Georgia (UK), Go March (BE), Go!Zilla (IT), Guts (FR), Gwilym Gold (UK), Have You Ever Seen The Jane Fonda Aerobic VHS? (FI), Hexvessel (FI), Holy Strays (FR), Hooton Tennis Club (UK), Hornsman Coyote & Soulcraft (SV), Hyphen Hyphen (FR), I Will, I Swear (BE), I Am Oak (NL) , Illuminine (BE), It It Anita (BE), James Gruntz (AT), Johanan (SE), Julian & Der Fux (AT), Kasbo (SE), Kieslowski (CZ), King Charles (UK), King Dalton (BE), Koala Voice (SI), Leyya (AT), Lost Frequencies (BE), Ludovik Material (SL), Lydmor & Bon Homme (DK), Maarja Nuut (EE), Marble Sounds (BE), Me and my drummer (DE), Mieux (AT), Mydy Rabycad (CZ), Nikki Louder (SL), Nothing But Thieves (UK), Ocellot (ES), Oscar (UK), Otherkin (IE), Pink street Boys (IS), Projekt Rakija (NL, Promise and the Monster (SE), Rag'n Bone Man (UK), Rationale (UK), Rome (LU), Royce Wood Junior (UK), Rusangano Family (IE), Sarah & Julian (DE), Saveus (DK), Schmieds Puls (AT), Seafret (UK), SG Lewis (UK), Shake Shake Go (FR), Smerz (NO), Soom T (UK), Stormzy (UK), SVPER (ES), The Big Moon (UK), The Black Heart Rebellion (BE), The Germans (BE), The Hot Sprockets (IE), The K. (BE), The Parrots (ES), The Sweet Life Society (IT), Them Moose Rush (HR), Tiny Legs Tim (BE), Tourist LeMC (BE), Verveine (CH), Victoria+Jean (BE/SE), Vuurwerk (BE), Walter Schnitzelsson (SL), WHEN 'AIRY MET FAIRY (IS / LU), White (UK), Woodie Smalls (BE), Yast (SE).
And added to the line-up of Noorderslag are: All the King's Daughters (NL), Amber Arcades (NL), Blue Crime (NL), Bökkers (NL), Dazzled Sticks (NL), Death Alley (NL), Drummakid (NL), Echo Movis (NL), Gallowstreet (NL), Haty Haty (NL), Iguana Death Cult (NL), Max Meser (NL), Midas (NL), My Baby (NL), Sef (NL), St Tropez (NL), Tears & Marble (NL), The Homesick (NL), Thijs Boontjes Dans- en Showorkest (NL), Umeme Afrorave (NL).
Official tickets for Eurosonic are available here.
Conference registrations can be obtained here.