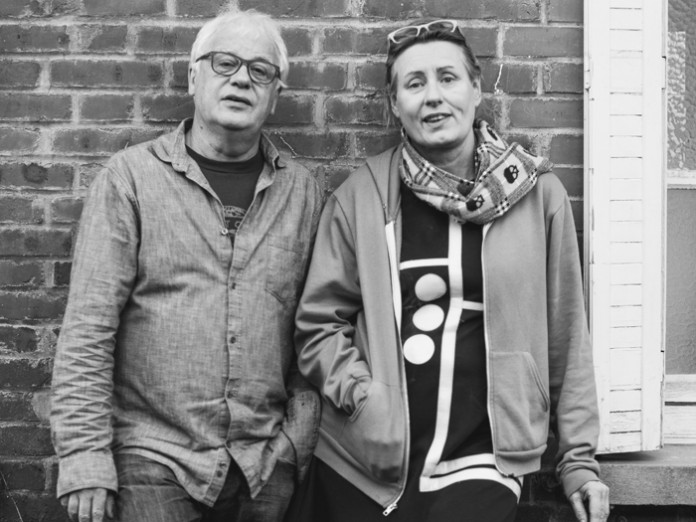 On Wednesday January 13 2016 the annual European Festival Awards will see one of France's most distinguished event organising duos receive the 'Lifetime Achievement Award', presented by Yourope.

Jean-Louis Brossard and Béatrice Macé have been the driving forces behind Les Rencontres Trans Musicales de Rennes throughout its rich 36 year history – a festival that set out to support local performing artists in its hometown of Rennes in France and ended up enriching the musical landscape of the entire country, attracting such artists as Lenny Kravitz, Portishead, Major Lazer, LCD Soundsystem, Metronomy, Ben Harper, Björk, Daft Punk, 2manydjs, Stromae, Jungle, Kate Tempest to make their first appearances in France.
Today Les Trans shines as one of Europe's most important and vibrant international showcase festivals. The dust is still settling on this year's edition, which took place across two weeks in Brittany, and from December 2 – 6 in Rennes, with over 60,000 people watching over 130 performances by artists from more than 20 countries.
As well as running the annual festival, the Association Trans Musicales, led by Jean-Louis and Béatrice, also manages the Ubu venue, a leading proponent in Rennes' music scene which helps to develop original new talent and celebrates cultural diversity.
Steve Jenner, Festival Awards Director and Co-Founder commented: "New talent is the lifeblood of the live music industry. Through Les Trans Musicales, Jean-Louis and Béatrice have 37 years of their lives promoting it and Europe's musical landscape is all the richer as a result. We are extremely proud to put a spotlight of recognition on this pair of heroes to the live music industry. This award is overdue."
Jean-Louis Brossard said: "When Les Trans were born in 1979, we couldn't imagine dedicating our entire lives and careers to the festival. Thirty seven years later, that's what we actually did. We would like to thank the jury for this remarkable recognition. It is an honour to us as well as Les Trans and we will share this fruitful pleasure of a well-achieved job with the whole team."
Béatrice Macé added: "When we got the email announcing that we would receive the Yourope Lifetime Achievement Award, we were really surprised and it left us speechless for a while. We didn't ask for it. This is why it has a special value and it means a lot to us!"
The European Festival Awards, presented in association with Yourope and Eurosonic Noorderslag, will return in the New Year to celebrate the successes of Europe's music festival industry. The gala award show will open Eurosonic Noorderslag in style on Wednesday January 13 2015 at De Oosterpoort in Groningen, The Netherlands.
Throughout the evening titles spanning from 'Best Major Festival', 'Artists' Favourite Festival', 'Promoter Of The Year' to 'Anthem Of The Summer' will be handed out to the greats of the festival world.
Decided by a combination of public vote and industry juries, the European Festival Awards are the only pan-European body solely dedicated to recognising the contributions and achievements of the event organisers and performing artists that generate billions of Euros for local economies and brighten up the summer for tens of millions of festivalgoers each year.
This year's European Festival Awards featured over 350 festivals from 50 different European countries, with over 800,000 votes cast.
Tickets to the event are on-sale now, and can be purchased here.