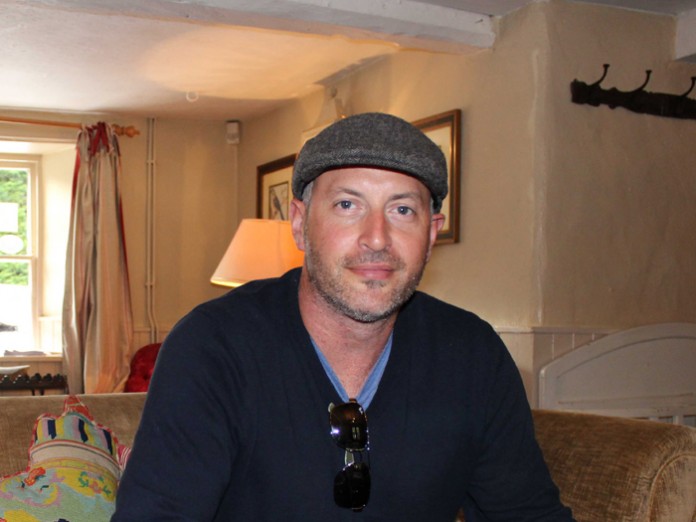 Shaun Barnett is the CEO of Quantum Special Effects. Established in 2009, Quantum has since supplied festivals such as Glastonbury, Bestival, Coachella, Reading and Leeds, and tours as diverse as Metallica, Muse, Take That and Katy Perry. His main passion is using bespoke effects to help events achieve those truly iconic moments an audience will never forget. Quantum Special Effects won the UK Festival Awards' Best Use of New Technology accolade in 2015, in conjunction with Glastonbury Festival and Arcadia Spectacular for its pioneering biofuel flame system utilised on the latter at the former.
Here Shaun talks us through some of the bespoke technologies developed by the Quantum team – including the recently-launched Multi-Sensory FX which allows thousands of people simultaneously experience the same taste – and says thanks to the designers and production professionals who make it their job to constantly ask for the [seemingly] impossible.

The first bespoke effect that we made was for a Katie Melua tour, just after I started the business back in 2009. She'd seen these smoke-filled bubbles at a fashion show and it was our task to develop something similar which was tourable.
That meant the system needed to be pretty much indestructible, quick to set up, easy to operate and as compact as possible in order to cut down on truck space.
We did it, and from that moment on, I knew that creating bespoke products was not only what would set our company apart; it was also what really excited me about the business. Well, that and recreating the smell of napalm at a rock gig. But I'm a pyro guy at heart, so what can I say?
Since that time, we've made sure that R&D is a core part of what we can offer to clients. We've got a dedicated engineering team and oversee all of our own manufacturing.
But the real hats off goes to the show designers, artists and production managers who are constantly challenging us to create completely and utterly crazy effects which seem impossible at first look. They're always after a supplier with the balls to make it happen and we've not said no yet.
It's these requests that have led to some of the most exciting products in our portfolio.
The taste of success for sponsors
One of these requests came from Vodafone and experiential agency Wasserman Group, who wanted to incorporate taste into their New Years Eve event on the Thames. As a result, we developed our Multi-Sensory FX package.
You can now scientifically recreate any flavour and let thousands of people taste it at the same moment. Gin and tonic, strawberries and cream…whatever really.
The flavour is then dispersed using a fine atomised mist, smoke-filled bubbles, rain or haze. We're really excited about the possibilities for the festival scene and see it as a technology sponsors can use to truly connect with the audience on a level that has never been possible before.
At the moment, the only way food and beverage sponsors can actually get people to taste their product at a festival is via sampling. But how much of the audience can they really reach?
Brands are an integral revenue stream for many festivals, but according to the European Festival Report just 27% of punters remember the names of the sponsors.
That's a massive blow for the brands that are investing so heavily to reach that market, and it's also a blow for the organisers who [should be] trying hard to choose brands that resonate with their event's ethos and truly add something to a visitor's experience.
Any experience a brand offers needs to either 'give' you something (think experiential activations where they offer a free drink or place to sit, chill or even charge your phone), or completely and utterly disrupt you and take you by surprise in a way you could never imagine.
The advent of technology in the festival scene has been staggering to watch – from projection mapping to RFID and beacon technology to the latest LED screens. All of these let artists and brands connect with an audience on an unprecedented level, but never via taste. We're excited to be able to bridge that gap.
Sustainable thinking
Another exciting development this year was with the Arcadia team. Now they're an example of a production team who know how to push boundaries.
The Arcadia spider structure is over 95% recycled material and the team wanted their flames to be as sustainable as possible too, which is where we came in.
We worked with technical director Bertie Cole, creative director Pip Rush Jansen and flame manager Matt Askey to create a bio fuel system.
Every part of the system is bespoke. The basis was our Spitfire product, which is a big liquid flame system. The liquid we usually use is very thin – like water – whereas bio fuel is very thick. We introduced a giant pump system in order to get the pressure right and get it to atomise correctly.
It drastically cuts down Arcadia's carbon footprint, with bio fuel readily available in most countries. But they still shoot 30m into the air and kick off some major heat!
On the move
We also get a lot of requests from the sports industry and this year's Rugby World Cup was no exception. Creative director Kim Gavin, production director Steve Nolan and show designer Misty Buckley called us in to develop a mobile pyro product for the Opening Ceremony.
The main challenge of the gig was that there was just 10 minutes to de-rig the show before the rugby kicked off. With over 450 million people watching worldwide, there really was no room for mistakes.
To meet the demand, our engineering team designed a completely wireless-controlled, self-contained flame system built in a custom flight case. The flight cases have pneumatic wheels to give efficient maneuverability and contain one flame head each.
We used a wireless Galaxis firing system, which let us deploy the flames absolutely anywhere within the arena and fire them off within seconds. We basically completely redesigned our current Spitfire flames to be self-contained units.
These are ideal for festivals as they can be rolled on and off for a particular artist performance without needing any special rigging or structural changes.
There really is no limit when it comes to developing bespoke special effects, apart from the safety confines of the venue where they're being deployed, which will always come first.
The UK has some of the best creative minds in the business and we hope that their requests keep on coming.