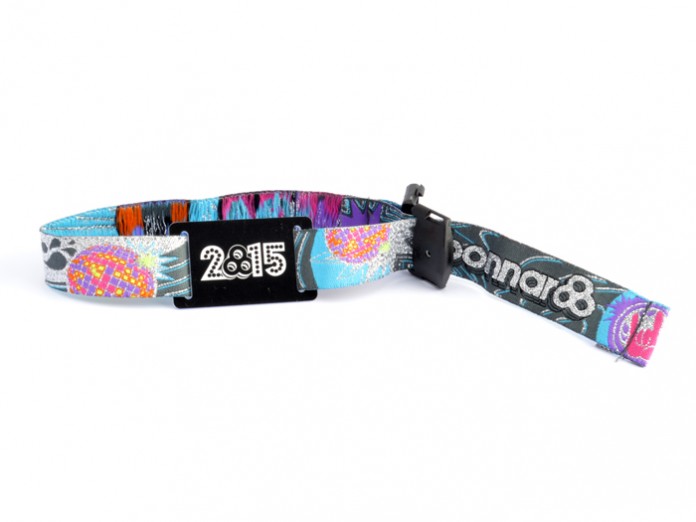 USA: A key player in the adoption of RFID technology at live events, ID&C has supplied more than 10 million 'smart' RFID wristbands to festivals since 2011 and has now announced the expansion of its global operation with the opening of a new US office.
Based in Sarasota, Florida, ID&C's new office opened its doors on January 4 and welcomes an experienced team headed-up by Caleb Jones. A previous employee of festival mobile app company Aloompa and native Floridian, Jones brings over five years' experience in live music and international business development to the company.
ID&C Director Steve Daly commented: "Since supplying Coachella and Lollapalooza in 2011 – two of first major festivals to use RFID wristbands for access control – our client base in the United States has grown at a rapid rate. This, in addition to the development of our new cutting-edge RFID products, represents an exciting opportunity for ID&C in the US."
Daly continued: "2016 is shaping-up to be a momentous year for RFID at live events, following a significant shift in attitude toward cashless payments. Opening our US operation is a milestone for ID&C and we've already gained traction in the short time we've been running, winning new deals with official after / pre-parties for US events the Grammys and Super Bowl, respectively."
ID&C has enjoyed significant international growth since the adoption of RFID wristband technology at festivals. The company now supplies around 5000 annual events, delivering its security products to no fewer than 25 countries, and experiencing notable success in South America and Asia, where festival clients, BPM and Wonderfruit have joined ID&C's roster of RFID wristband clients, respectively.
In the UK, ID&C recently celebrated 20 years in the live events industry, where the company has built up a colossal client base accounting for an estimated 95% of all major UK festivals.
2016 will also see ID&C launch its new patented wristband locking system, dubbed 'Titan'. The lock is available for this year's festival season and boasts a series of innovative developments.
Daly added: "It's important that while expanding into new territories, we continue to innovate and evolve the products that got us where we are today. We've made significant investment in product development from specialist cashless payment wearables to our new Titan locking clasp"
"The live events business is renowned for being forward thinking and early to adopt new technologies. 2016 will see a revolution in cashless payments, an area in which ID&C's products are tried and tested on the wrists of over 10 million festival fans."