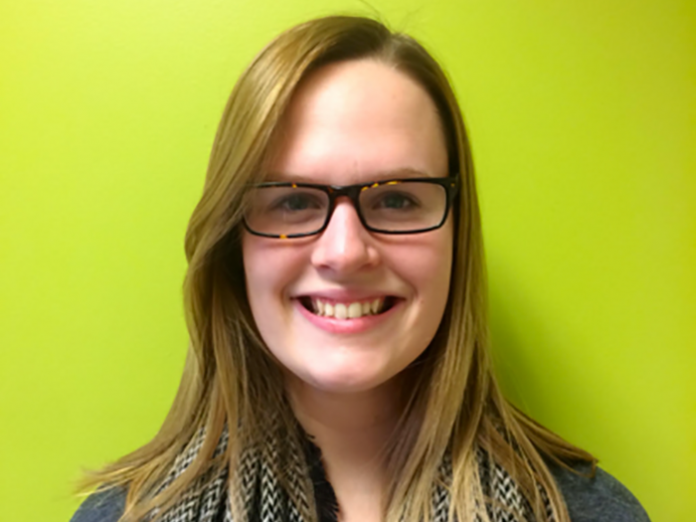 Kristin Karas is currently completing her B.S in Public Health Studies with a concentration in Community Health at East Carolina University. She serves as an intern for the US-based harm reduction organisation Dancesafe, managing its grant for a public education campaign to Amend The RAVE Act. Her involvement in DanceSafe started in 2014 as a member of the original DanceSafe Visionaries cohort. Since the beginning of her involvement, she has provided outreach at events such as TomorrowWorld. For Kristin, the implementation of harm reduction practices in the electronic music community is a sensible, public health approach which aids in the empowerment of young people to make healthy, informed lifestyle choices. Upon the completion of her internship, she hopes to obtain her Masters of Public Health with a concentration in Public Policy.
As the carpool line inches further, the butterflies in the pit of your stomach begin to flutter: it's the first festival of the season and you can't wait to get the party started. After you have set up camp, you start to adventure around the grounds to reconnect with friends from around the world, to locate the best vendors and to admire the beauty of this temporary mystical experience. As you venture back to camp, a fellow festivalgoer approaches you and offers the 'purest' ecstasy of the season to enhance the experience for you and all your friends.
You race back to camp to discuss the interaction with your friends. Collectively, you decide 'it's meant to be' and set a time to meet with your fellow festivalgoer to make the transaction. On the way to the meeting place, you pass a tent displaying a set of cards, one of which is labelled ecstasy and you pick it up. Shortly after, you're approached by one of the volunteers who engages you in non-judgmental, open conversation and you come to learn the booth is offering drug checking services, a harm reduction practice that helps drug users avoid ingesting unknown and potentially more dangerous adulterants found in street drugs. The service weighs on your mind as you continue to the designated meeting place and by the time you arrive you decide it's worth it to buy a small sample and have it checked. You return to the booth and the same volunteer from earlier creates a space of privacy and begins the process and in less than two minutes you come to learn that the 'purest ecstasy of the season' is mostly comprised of unidentifiable cathinones, colloquially known as 'bath salts'.
Ideally, these are services that should be widespread and accessible at all electronic music events, and it's not farfetched because DanceSafe is already providing these services at a handful of festivals.
DanceSafe is a nonprofit organisation that promotes health and safety within the nightlife and electronic music community. It was founded in 1998 and quickly grew into a national organisation with several chapters located in cities across the United States. DanceSafe's fundamental principles are centred on both harm reduction and peer-based, popular education. Current programs and initiatives aim to provide safe spaces to engage in conversations about health, drug use, and personal safety; provide free water, electrolytes, safe sex tools, and ear plugs at EDM events; provide honest, fact-based, unbiased information on drug effects and potential harms; offer nonjudgmental first-point of contact to risky or challenging situations; offer drug checking services to prevent overdose and death; and work with promoters and local stakeholders to advocate for safety first approaches.
In action, DanceSafe chapters and volunteers can be seen on the ground at festivals providing outreach and sporting the DanceSafe logo proudly across their chest. At the beginning of an event, chapter leaders and volunteers can be seen setting up the DanceSafe booth, displaying merchandise, and laying out basic harm reduction tools such as condoms and ear plugs. Often, chapter leaders and volunteers can be seen collaborating with key stakeholders such as medical teams, security and other harm reduction allies such as the Zendo Project. Chapter leaders and volunteers are also often seen communicating with festivalgoers and providing factual, unbiased peer-based, popular education regarding drug use. Drug checking is also provided contingent on event producers' acceptance.
The implementation of such practices is vital to the health and safety of nightlife and electronic music community members. The availability of harm reduction practices has the potential to save lives and prevent worse case scenarios such as Mary 'Shelley' Goldsmith's death in August 2013 which was a result of the combination of MDMA and dehydration after several hours of dancing in a hot, overcrowded environment, which ultimately led to hyperthermia or heat stroke. Since her death, the Amend the RAVE Act Campaign has been launched in hopes to make EDM festivals and concerts safer for attendees by adding language that clearly states that organisers and venue owners can implement safety measures to reduce risk of medical emergencies associated with drug use, without fear of prosecution by federal authorities.
With this in mind, it is imperative that event producers and event attendees become involved in the discussion. Aside from involvement in the Amend The RAVE Act Campaign, event producers can begin by improving current standard law enforcement and medical services, adding needed health services such as onsite mental health and education, and establishing safe settings. As for event attendees, DanceSafe encourages the adoption of the Top 10 Safety Tips, which are as follows:
(1) The buddy system
(2) Chill out and take a break
(3) Hydrate and replenish electrolytes
(4) Know your dosage and source
(5) Test it prior to consumption
(6) Be cautious when mixing substances
(7) Get proper sleep and nutrition
(8) Protect your hearing
(9) If you're sexually active, come prepared with protection
(10) Know your rights!
Over the course of the last year, DanceSafe has been present at over 250 events across the United States. You can get involved today by joining the DanceSafe Visionaries Program. DanceSafe Visionaries act as the Official Promotion and Support Team both online and within the electronic music community. Other involvement opportunities include sponsoring and / or attending DanceSafe's 1st Annual FundRAGER.