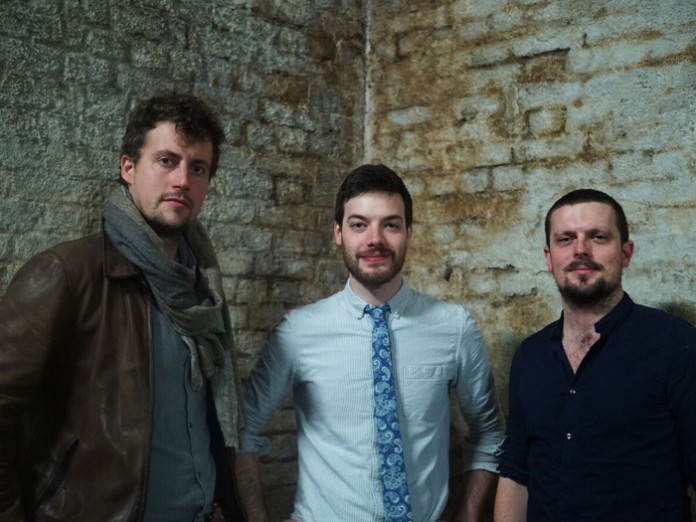 Since its inception in 2012, London's Vault Festival has hosted over 250 productions – from comedy to political theatre and film from Britain's most exciting emerging artists. Commencing January 27, the festival will return for six weeks to deliver an international array of performances exploring themes such as gender, mental health, and conflict, to name a few.
Insights spoke with Tim Wilson, one of the directors of Vault Festival, about its origins, the challenges of family programming, its food offerings, and more.
Festival Insights: Tell us about the space(s) that Vault Festival utilises. The name would suggest that using a subterranean venue is integral to the experience. Which came first: the discovery of the venue or the concept of the festival?
Tim Wilson: Who doesn't want to look in the basement of the Shard, or in Parliament's attic? The working spaces of London are infinitely attractive, and Vault, the underbelly of Waterloo, is no exception. Funnily enough, my old friend from Punchdrunk who first told me about the space is now the master chef running our restaurant the Suffolk Punch. We had so many interesting artists wanting to get work done – the space and the work materialised at the same time.
FI: What are some of the key offerings at this year's festival? Have you taken any different approaches to curation this time around?
TW: Always new, always old. The festival is about more than the content, it's about freedom and experimentation, about the unknown. So you can't just roll out the same game, but at the same time, there's more than curation in making a good Vault. Which is why artists like Goat and Monkey, whose show 'The Devil Speaks True', and Artful Badger, who return to Vault with a new 'Wild Worlds' show, are going to be packed out with audiences who sense an amplification of the work because of the environment it's in.
FI: Do you think the festival-going public is keen to attend more experiential, non-musical and aesthetically engaging festivals?
TW: Standards are getting higher, which means everyone is risking more. Think about the outdoor arts scene, or festival scene, ten years ago. Impossibly small! Similarly, what will it be like in ten years? Perhaps this is the golden moment!
FI: The Mini Vault aspect of the festival caters to families with various types of entertainment for children, including a 'family rave'. One of our contributors wrote about this exact subject back in November. Is it challenging to cultivate a suitable line-up and atmosphere for all age groups?
TW: No more challenging than looking hard for the right work. But unlike many other festivals, our line-up is totally unique. The only comparable place is the Edinburgh Festival, and in truth, we all think it's far more fun.
FI: The Suffolk Punch, Vault Festival's own 'country pub' will serve high quality and homely produce sourced from the best of East Anglia. Which are some of the suppliers and caterers you're using to keep your audience well fed throughout the proceedings? How important is good food to the festival?
TW: The Cake Shop Bakery won ITV's Best Bakery in Britain last year. Their top man, David Wright, is my old friend from Punchdrunk who introduced me to the space. Emily, from Kenton Hall Farm, is our restaurant manager but she also handrears every ounce of beef we offer. She was on James Martin's show a couple of days ago. There's so many others. We're super happy to be matching up Adnams beer and Aspall cider with the food. Totally coastal, totally authentic, totally affordable, totally delicious.
FI: Surge, a programme of special events, workshops, talks, forums and more invites the Vault audience to connect with a number of performers and companies. It's clear that Vault feels compelled to educate as well as entertain. Do you think there's a demand for quintessential music festivals to provide more informative and insightful content?
TW: I don't really know what a quintessential music festival is. I think the field is changing too quickly, but yes, right now people want the grey matter as well as the loud noise. Surge is our best programme ever. Check out the dinner talks.
FI: New for 2016 will be the first Vault Film Festival taking place each Sunday in February. Both long and short form screenings spanning drama, documentary, animation and more will feature. What was the impetus for launching this?
TW: Our friend Niger at The New Current is the curator of the Film Festival, with our partners ECU in Paris. Vault 1 had a film programme, and I've always wanted to come back to that, but it's hard. This year I think we've got a better line-up than the BFI Shorts Festival, I really do. There's a fantastic film by James Carney called 'Over My Dead Body' which is unmissable.
FI: Is there anything else we should know about Vault?
TW: It's six weeks long in Central London. There's no excuse not to come!