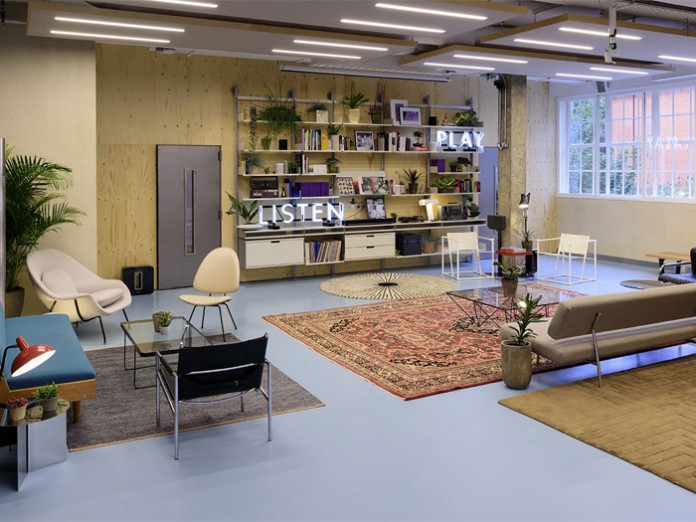 UK: DICE has announced the inaugural Girls Music Day, which aims to inspire more young women to get involved in music. The day of workshops, lectures and discussions will be held at London's Sonos Studio, shortly after International Women's Day, on Saturday March 12 and will encourage young women to pursue a career in the industry, whether on stage or behind the scenes.
The impetus for launching the event – if not patently obvious – is supported by some vital stats supplied by DICE, namely:
Coachella hasn't had a solo female headliner since Bjork in 2007
Of the 95,000 songwriters, composers and publishers who are members of the Performing Rights Society, only 13% are female
Music industry related jobs are overwhelmingly dominated by men – 67.8% male to 32.2% female (according to a Creative & Cultural Skills investigation)
Jen Long, Music Editor at DICE, said: "Every year you see the same story – there aren't enough female headliners at festivals, DJ Top 100s are 100% male, female artists being patronised and objectified. If we want to change this, a blame game isn't the answer. Instead it's about getting the great women who currently work in this industry to join forces and inspire the next generation of headliners, label managers, producers, and everything in between."
The event will be split into two parts: a live music session hosted by female artists in the morning and a symposium with talks from Rough Trade, Transgressive Records, Because Music and Caroline International amongst others in the afternoon.
The morning session will bring together a mix of drummers, guitarists, DJs, pianists and vocalists; Clara Amfo (BBC Radio 1), Fern Ford (The Big Moon), Denai Moore, and Lauren Aquilina and Orla Gartland will share their stories, experiences and techniques across a series of half hour sessions. Covering topics from what prompted them to start performing to career highs and tips for new musicians, it hopes to be a fun, encouraging and engaging workshop.
The afternoon session covers PR, A&R, live, labels, marketing and everything in-between, with talks from incredible women from across the music industry. Confirmed speakers include Claire Southwick (Transgressive Records), Jazmin Sherman (Rocket Music), Steph Marziano (The Strongrooms), Anya Strafford (Caroline International), Cath Hurley (Rough Trade), Iris Herscovici (RMP), Jen Long (DICE), and Jane Third (Because Music).
A rare inside look at the sector, speakers will share personal anecdotes, tips for breaking into the industry, and take questions from the audience.
All sessions are free and open to girls and women aged 14 – 24 via a ballot on DICE. Download DICE or click here for further details.