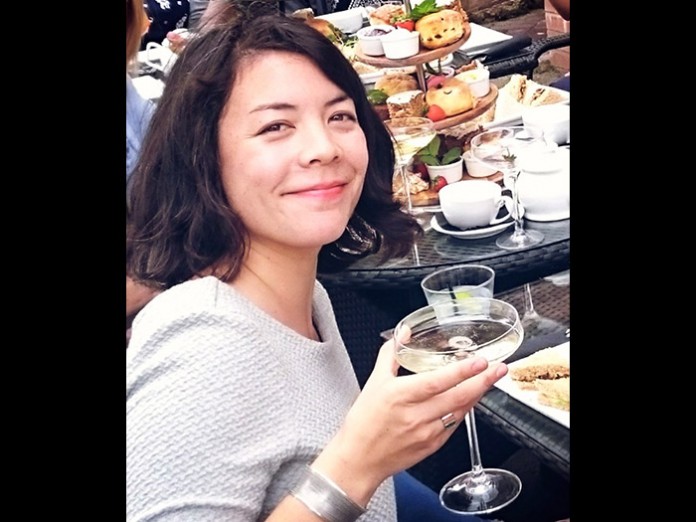 Toki Allison is Creative Production Coordinator at Nozstock: The Hidden Valley and also works for a tech company as an events coordinator. She has worked in content and event production for 12 years and has a rich understanding of communications and partnership development, fostered through periods working at the BBC and with arts organisations.
Nozstock The Hidden Valley, Bromyard's very own homegrown music and arts festival, is traditional in the best sense. Growing from a barbecue in 1998, it's been a bit of a trial-and-error, organic adventure from the start and we continue to draw in volunteers from different arts and production backgrounds.

From a personal point of view, the most exciting thing about watching the festival evolve year on year is seeing what this mass of people can achieve with a good dose of resilience, resourcefulness and creativity. It's amazing what a deadline, a handful of discussions and some highfalutin ideas can achieve really!
The story of Nozstock is the familiar and quintessentially British festival one. A small-time farmer knows his land won't get him the income he needs, but has a love for live music, entertainment and is a bit of a social bean. Before you know it, the family and extended family (friends from the 'Toon, the Welsh valleys and all across the UK) convened on an annual basis to put something together that meshed self-serving fun, exploration and hard work.
We don't think there's any science that can really explain that feeling of strange satisfaction at an event done well, looking from the sides of a stage at an audience giving it their all to one of your favourite acts. It's addictive enough to make you come back for months of volunteering, handling the humdrum, the stress and the tensions, just to rekindle that feeling of camaraderie and weird pride.
Most of our hardcore 150+ crew contribute countless hours through the winter and spring motivated by their vision of the perfect potential of this 5000 capacity bonanza. And building that community of volunteers takes time, care and proper thought. It's about building relationships with the host of creatives that filter into the site through cold call contacts, friends of friends and randomers.
It's an unusual set up that can only develop with ease when everyone has a chance to get to know the festival and crew early on, to bond and gel for months. Being resident on the farm means the crew can land early and build weeks ahead, get to feel that they are part of the family, not in a corny 'you're just an extension of us' kind of way, but in an 'annoying cousin that is always hanging around' kind of way. In a real, everyday way. That kind of familiarity comes from a lifestyle commitment from the family and their closest friends, so it's not just a case of 'ring 'em up and get 'em in' but about nurturing and living together, voicing opinions, having a bit of democratic thought about decisions. Sometimes it can be slow and it feels like progress isn't fast enough. For sure I'd be the first to be accused of rushing to get things decided and done at the loss of thorough consultation and driven by impatience – but actually, that level of consideration on all aspects of the event, from stall choices to artwork, from where this light goes, how that bar should be built, what themed title to give our cocktails this year – all that stuff gives us time to enthuse and develop and build ideas together, ideas that grow towards a happening that is more than the sum of its parts.
So cliches aside, the festival community is not something to be sniffed at. We have a host of volunteers, each with their own special strengths and skills, some with career agendas of course, some who just love this particular festival, but all are connected by their drive to put on something special so we can all take that few seconds at the side of the stage to look at the crowd, exhale and remember why we're there.
There's no such thing as true altruism after all, is there?
Our top tips for fostering a healthy festival community?

Be grateful and champion the skills of your volunteers. They're doing it because they want to but everyone wants to know that the time they're putting in is worth it and recognised. That's just basic people maths.
Manners are totally free so be nice even when you need to be fast.
Listen and respond. There is so much to learn from people who live, breath and love events – they can share the pros and cons of their previous experiences and we can learn from them without always having to make those mistakes ourselves! Plus the sharer gets the value of knowing their expertise is appreciated and makes the difference.
Food. Empty stomachs lead to madness. Avoid at all costs.
Party together. There will never be enough time for all the parties that you should share but recognise the importance of quality time having fun, talking over your successes and getting excited about the future as real friends. That bonding is as important as doing that spreadsheet, probably more so in a lot of cases.
A little goes a long way. You can't always do everything you'd like to do for your volunteers and festival compadres, but if you do whatever you can then it doesn't get forgotten.
In a sense it's a no-brainer, but sometimes even these simplest things seem hard to do, especially when you've got a diva on the end of your radio and you realise you're so tired you're tripping.
But help is at hand – that's what festival friends are for.