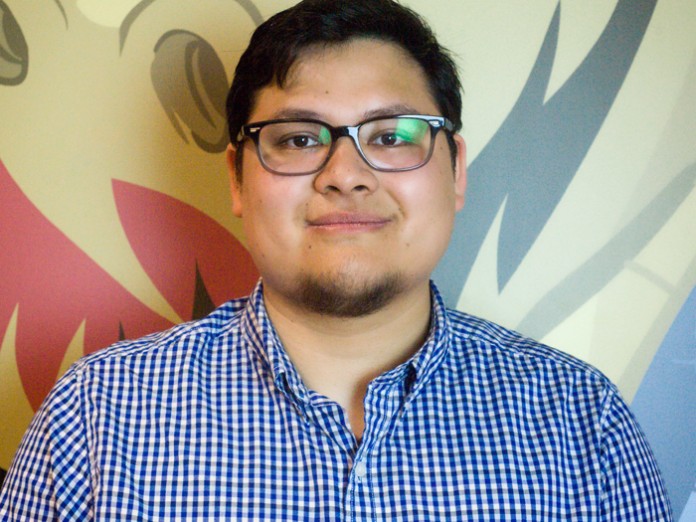 Founded in June 2011, Twitch is the world's leading social video platform and community for gamers. Each day, more than 8.5 million community members gather to watch and talk about video games with more than 1.7 million broadcasters. The entire video game ecosystem is on the platform, which includes conventions and festivals from all over the world who use Twitch for panels, press conferences, show floor activities and competitions. Being a platform for these types of events has led Twitch to its immense popularity, as its streams circumvent the respective events' barriers to entry – whether they're industry-only, sold out or overseas.
Insights spoke with Chris Mead, EMEA Partnerships Manager of Twitch, about the potential crossover between the gaming and music festival worlds, the benefits for music festivals to livestream their acts, and Twitch's plans for 2016.
Festival Insights: For those of our readers who are uninitiated, could you give us a rundown of some of the specific events Twitch works on?
Chris Mead: In terms of gaming conventions, some of the many you will find on Twitch are E3, PAX, Gamescom, NY Comic Con, MineCon, GamesBeat, BAFTA, Tokyo Game Show, Electronic Game Show, Taipei Game Show, DICE, and, of course, our own TwitchCon.
In addition, every major eSports event is Twitch. This includes WCS (StarCraft II World Championship Series), LCS (League of Legends Championship Series), TI (The International), DreamHack, IEM (Intel Extreme Masters), EVO (Evolution Championship Series), SMITE World Championship and CPT (Capcom Pro Tour).
FI: Does Twitch get onboard with gaming events of all sizes? If, say, a student-run, 250 capacity eSports festival wanted to utilise Twitch's livestreaming services at their event, would Twitch help to facilitate that?
CM: Yes, we do support events of all sizes. For example, we've sponsored and supported events such as King of the North (University of Manchester), King of the Capital (Queen Mary, University of London) and National University eSports League (NUEL), all of which were broadcast on Twitch.
FI: Music festivals such as Sziget in Hungary have started to include gaming areas onsite. Do you foresee far more music festivals adopting eSports and gaming as part of their programming in the near future?
CM: Music has always played an important role in video games, so the convergence of the two mediums at major events makes a lot of sense. This is especially true today given the interactive aspect of gaming that's been elevated by the rise of eSports and social video.
FI: Do you think that by massively increasing their audiences via livestreaming, eSports events are potentially more lucrative for sponsors than the average music festival?
CM: It's less about the industry and more about the event, so sponsors need to evaluate opportunities on a case by case basis. That being said, it's safe to say eSports has a huge growing online viewership that sponsors should definitely be taking note of.
FI: Coachella is one of the only festivals to livestream the vast majority of its acts. Why do you think it's the exception and not the rule to do so?
CM: Because we allow select music performances on Twitch, we've actually had a few major festivals on Twitch, including Ultra Music Festival – which had hundreds of thousands of concurrent viewers – and the Spring Awakening Festival. When it comes to festivals, the challenge for any live broadcasting platform is navigating the performance rights issues since the music industry is much more complex than the gaming space.
FI: Any big plans for Twitch in 2016 that we should know about?
CM: Most, if not all, of the gaming events that were on Twitch in 2015 will be on our platform again this year, with the addition of many more. We've even added a day to our own TwitchCon 2016 and are debuting a booth with live streamed content at South by Southwest Gaming.