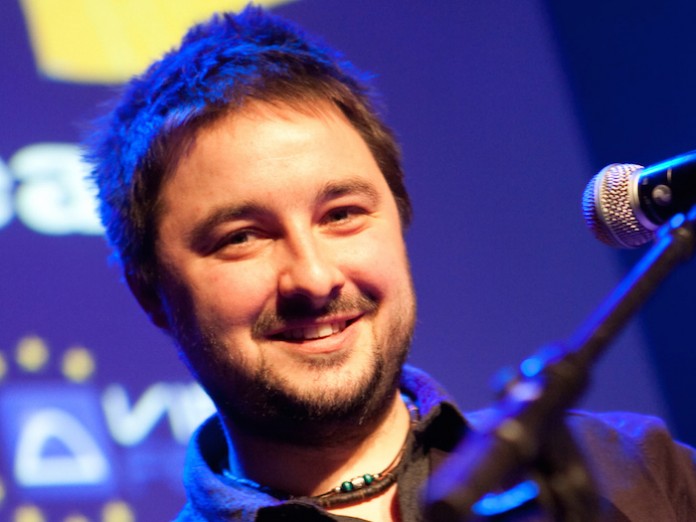 Steve Jenner runs the UK division of PlayPass, which opened in October 2015. Founded in Antwerp, Belgium in 2012, PlayPass has set the industry standard for the reliable and cost-effective delivery of cashless payments, access control, brand activation and crew management at festivals and live events across Europe and Asia, using NFC and other technologies.
PlayPass' clients include Lollapalooza Berlin (DE), Rock Werchter (BE), Melt! (DE), Splash! (DE), Graspop Metal Meeting (BE), Antwerp Sportspaleis (BE), Low Festival (ES), Cruïlla Barcelona (ES), BIME (ES), Clockenflap (HK), Les Trans Musicales (FR), Caprices (CH), Piknic Electronik (ES) and many more. Eastern Electrics was recently announced as PlayPass' first fully cashless UK client for 2016.
With the recent, long-awaited arrival to UK shores of robust, proficient and cost-effective providers, it's never been safer or more affordable to make the transition to cashless.

In 2016 it's less about making it work, and more about making it work as effectively as possible.
I've worked with this tech in festivals for over five years and have seen it all – from the UK's first full-scale RFID access deployments at Knebworth and Wakestock back in 2012 to the most seamless, elegant cashless system I've ever experienced (at Lollapalooza in Berlin last summer, with PlayPass). I was there that time at Galtres and on the front-line at Download last year as a trader. I've seen it when it works, I've seen it when it doesn't and I've seen it when it runs like a total dream (and you wonder why every festival in the world isn't already doing it).
This is my advice for event organisers who are interested in going cashless.
When Choosing Your Supplier
Naturally we'll all tell you our system is the best, so you'll have to do some detective work here. The main factors should be:
System capability – the security of the chip, quality of hardware and resilience of the system against network and power failures are paramount. Also critical is the software. If it's developed in-house by staff on the company's payroll, you are more likely to get a more responsive and flexible service during the event and beyond.
Commercial terms – fixed fees are straightforward and won't give you any surprises. Surely it's best that you harvest the profit from your investment and keep full control over your revenue.
Track record – this is everything, and not too hard to uncover by contacting partners and past clients of the supplier to assess their experiences. Cashless delivery, on the supplier side, requires significant investment in staffing, software development and hardware, and comes with a steep learning curve. The cost of taking a chance on an untested player could end up eclipsing any savings on the price tag.
Getting your audience on-side
If going cashless results in a better customer experience and makes people feel they are getting more value from the event, they'll not only embrace it, they'll be more loyal than ever before. I've been that customer. Here are my tips for nailing this part:
Communicate openly and proactively – ideally as close to the ticket on-sale date as possible. Be responsive to questions so they feel involved in the process and can see that this is going to improve their experience.
Offer incentives for pre-loading before the event – this gets people familiar with the system and feeling good about it before they've stepped foot onsite. And the event receives the money upfront. Many of our clients have applied this to great effect.
Have a fair and user-friendly refund policy – essential for building trust and encouraging people to load (and spend) more freely.
Integrate with PayPal – a cheeky inclusion, as this is one of PlayPass' unique features due to our global exclusive partnership with PayPal, but a relevant point nonetheless. Allowing people to use their PayPal accounts to top-up provides enhanced convenience and the reassurance of a trusted and familiar payments brand. This has been a very big hit at festivals that have used it, such as Low, Cruïlla and BIME in Spain, and Les Trans Musicales in France.
Getting your traders on-side
For traders who are at not wholly averse to HMRC-compliance, cashless is a gift from the gods. I've been that trader. For others – and these are a diminishing breed – it can be a double-edged sword. To ease them in:
Amplify the positives – no cash management, no risk of hands in the till, automatic financial reporting, higher customer spend and – perhaps – a lower pitch fee (you may prefer to take a percentage of takings now you can see their takings).
Communicate clearly and transparently – so they know exactly when they will get their reporting and money and any costs they are expected to incur, like equipment rental or commission. It also reassures them hugely if their money is ring-fenced.
Other Recommendations:
Enable Online Top-Up Zones – in addition to the offline manual top-up stations (essential in case of a network outage), why not have a tent or area with WiFi where people can top-up themselves using their smartphones? This will reduce numbers of manual top-up stations needed and cut queues. Perhaps even combine with a phone charging service.
Brief all staff and sub-contractors working at the event – the implications of cashless extend way beyond the bars and traders, to most parts of a festival's operation, from security and artists to the police (who should have less work, because it massively reduces theft and deters criminal gangs).
Reduce the need for crew catering – by letting staff and contractors redeem special non-refundable credits or vouchers with selected (or all) front-of-house traders.
If you have any questions about any of the above, or would like further advice on any aspect of using RFID for cashless (or anything else) please feel free to contact me directly.