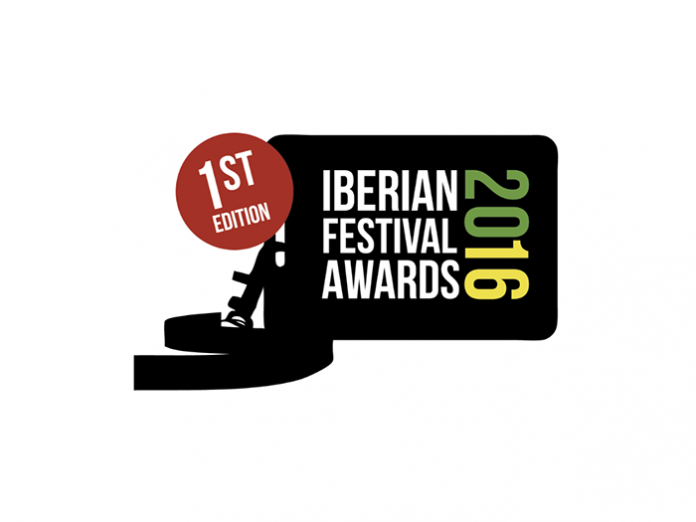 The Iberian Festival Awards will host its first edition on March 3 at FIL in Lisbon, celebrating the achievements of the Spanish and Portuguese festival industries and their affiliates. The event has revealed its shortlists for the event, which were decided upon via a combination of public votes and jury panels.
Tickets are still available for the Awards, and can be purchased here.
Check out who made the cut below.
BEST MAJOR FESTIVAL
Bilbao BBK Live (ES)
DreamBeach Villaricos (ES)
FIB – Festival Internacional de Benicassim (ES)
FMM Sines (PT)
Low Festival (ES)
Madrid Live Festival (ES)
Musa Cascais (PT)
Primavera Sound (ES)
Resurrection Fest (ES)
Rfm Somnii (PT)
BEST MEDIUM-SIZED FESTIVAL
AgitÁgueda Art Festival (PT)
Bons Sons (PT)
Ebrovision (ES)
EDP Cool Jazz (PT)
Marearock Festival (ES)
Med Loulé (PT)
Mulafest (ES)
Mundaka Festival (ES)
Sumol Summer Fest (PT)
The End of the World (ES)
BEST SMALL FESTIVAL
Arrecife en Vivo (ES)
Bastard Rock (PT)
Buenas Noches Madrid (ES)
Flower Power Fest (PT)
Free Art Festival (ES)
Indie Music Fest (PT)
inDouro Fest (PT)
MAZ Basauri (ES)
Party Sleep Repeat (PT)
Sinsal Son Estrella Galicia (ES)
BEST TOURISTIC PROMOTION
In association with BTL
AgitÁgueda Art Festival (PT)
Bilbao BBK Live (ES)
Bime Live (PT)
Estrella de Levante SOS 4.8 (ES)
Festival F (PT)
Festival Forte (PT)
Med Loulé (PT)
Mundaka Festival (ES)
Primavera Sound (ES)
Resurrection Fest (ES)
BEST NEW FESTIVAL
Almeirim Music Festival (PT)
Flower Power Fest (PT)
Fuzzville!!! (ES)
InDouro Fest (PT)
Montepio Às Vezes o Amor (PT)
Mundaka Festival (ES)
Piknic Electronik Lisboa (PT)
Sound Bay Fest (PT)
Um ao Molhe (PT)
Universal Music Fest (ES)
BEST LINE UP
Bilbao BBK Live (ES)
Bons Sons (PT)
DreamBeach Villaricos (ES)
Festival Forte (PT)
FFM Sines (PT)
Mundaka Festival (ES)
Party Sleep Repeat (PT)
Primavera Sound (ES)
Resurrection Fest (ES)
Rfm Somnii (PT)
BEST CAMPSITE
Azkena Rock Festival (ES)
Bilbao BBK Live (ES)
Bons Sons (PT)
DreamBeach Villaricos (ES)
Festival Forte (PT)
FIB Benicassim (ES)
Indie Music Fest (PT)
Musa Cascais (PT)
Resurrection Fest (ES)
Sumol Summer Fest (PT)
BEST INDOOR FESTIVAL
Bastard Rock (PT)
Belém Art Fest (PT)
Bime Live (ES)
Fuzzville!!! (ES)
Live for Madness Metal Fest (ES)
Madrid Live Festival (ES)
MAZ Basauri (ES)
Montepio Às Vezes o Amor (PT)
Party Sleep Repeat (PT)
Sons de Vez (PT)
BEST SERVICE PROVIDER
Filpalcos (PT)
Feeders (PT)
Idasfest (ES)
Marginal Voluntariado (PT)
Milaneza (PT)
Puro Audio (PT)
Sleep'em'All (PT)
Ticketline (PT)
Ticketea (ES)
Yumiwi (ES)
BEST CULTURAL PROGRAMME
Azkena Rock Festival (ES)
Bons Sons (PT)
Cruilla Barcelona (ES)
Festival Jardins Palau Reial Pedralbes (ES)
FMM Sines (PT)
Med Loulé (PT)
Mulafest (ES)
Piknic Electronik Lisboa (PT)
Primavera Sound (ES)
Rotas & Rituais (PT)
BEST COMMUNICATION
Bilbao BBK Live (ES)
Bons Sons (PT)
DCode (ES)
Edp Cooljazz (PT)
Kutxa Kultur Festibala (ES)
Lisb-On #Jardim Sonoro (PT)
Low Festival (ES)
Party Sleep Repeat (PT)
Primavera Sound (ES)
Sumol Summer Fest (PT)
BEST BRAND ACTIVATION
Blueticket (PT)
EDP / Desafio Global (PT)
Estrela Damm (ES)
Fnac (PT)
Milaneza (PT)
Mini / Yumiwi (ES)
NOS / Feeders (PT)
RTP (PT)
Sociedade Ponto Verde / A Mercearia (PT)
Vodafone (PT)
BEST USE OF TECHNOLOGY
Best-Id (PT)
EDP / Desafio Global (PT)
Get a Fest! (PT)
Idasfest (ES)
Owonkey (ES)
Playpass (ES)
Ticketea (ES)
Transglobal (PT)
Thumbeo (PT)
Yumiwi (ES)
BEST MEDIA PARTNER
Arte Sonora (PT)
Backstage (PT)
Bi Fm (ES)
Mondo Sonoro (ES)
Noite e Música Magazine (PT)
Radio 3 (ES)
Rock FM (ES)
RTP (PT)
Vicious Magazine (ES)
Vodafone FM (PT)
BEST HOSPITALITY
In association with We Have Ideas
Bastard Rock (PT)
Bons Sons (PT)
Caos no Mésio (PT)
Ebrovision (ES)
Festival Forte (PT)
Festival Jardins Palau Reial Pedralbes (ES)
Live for Madness Metal Fest (ES)
Mundaka Festival (ES)
Piknic Electronik Lisboa (PT)
The End of The World (ES)
BEST INFRASTRUCTURE
Bilbao BBK Live (ES)
Bons Sons (PT)
Festival Forte (PT)
Low Festival (ES)
Marearock Festival (ES)
NOS Alive / Filpalcos (PT)
NOS Primavera Sound / Filpalcos (PT)
PortAmérica (ES)
Primavera Sound (ES)
Vodafone Paredes Coura / Filpalcos (PT)
THE CONTRIBUTION TO SUSTAINABILITY AWARD
In association with Alma Verde
ARTeNOU (ES)
Bilbao BBK Live (ES)
Bons Sons (PT)
Edp CoolJazz (PT)
Estrella de Levante SOS 48 (ES)
Low Festival (ES)
Med Loulé (PT)
Mundaka Festival (ES)
Musa Cascais (PT)
Sumol Summer Fest (PT)
BEST LIVE PERFORMANCE (PT / ES)
Belako (Mundaka – ES)
Buraka som Sistema (Meo Sudoeste – PT)
Clã (Bons Sons – PT)
Los Planetas (FIB – ES)
Manel Cruz (NOS Primavera Sound – PT)
Paco Osuna (Dreambeach – ES)
Supersubmarina (Dcode – ES)
The Legendary Tigerman (Vodafone Paredes De Coura – PT)
Vetusta Morla (Medusa Sunbeach – ES)
Xutos e Pontapes (Sol da Caparica – PT)
BEST LIVE PERFORMANCE (INTERNATIONAL)
30 Seconds To Mars (Neox Rocks – ES)
Benjamin Clementine (Vodafone Mexefest – PT)
Blur (FIB – ES)
Charles Bradley (Vodafone Paredes de Coura – PT)
Cypress Hill (Alrumbo – ES)
Florence and the Machine (Super Bock Super Rock – PT)
Kasabian (Low Festival – ES)
Muse (NOS Alive – PT)
Patti Smith (NOS Primavera Sound – PT)
The National (Festival SOS 4.8 – ES)