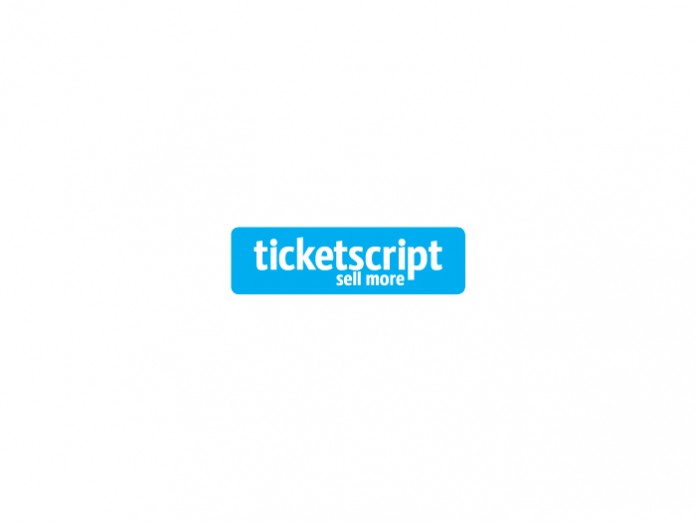 EUROPE: ticketscript – Europe's leading self-service digital ticketing solution – has launched its new ticketshop. The aim of the platform is to change the way event organisers sell tickets, boasting a self-professed beauty of form and function.
Founded in 2006, ticketscript now employs over 150 people and its services are used by over 125,000 events, selling over 20m tickets across Europe every year.
"I'm incredibly proud of what the team has achieved, both technically and visually," said Frans Jonker, CEO & Co-Founder of ticketscript. "Every single aspect of the new ticketshop has been refined to create the most seamless ticket buying experience ever."
The revamped ticketshop joins a broad roster of existing ticketscript features, including: ticketbox, Europe's first on-the-door box office app; comprehensive marketing insights and sales reports; and complete ownership of customer data – all of which reportedly contributed to festival clients increasing sales revenue by an average of 30% YoY in 2015.
The key features of the new ticketshop are as follows:
Automatically adapts to any platform. The ticketshop is hyper responsive, allowing vendors to sell tickets on any device.
Easily customised to fit a brand. The ticketshop has been designed to allow vendors to seamlessly integrate their brand look and feel at every step of the purchase process – even the tickets themselves.
Scales up or down, as demand changes. Powered by Amazon Web Services, capacity can be scaled up or down to handle those high demand on sales, regardless of the event size.
Connected to all the social channels. Embrace the power of peer-to-peer sharing as customers see who's attending, RSVP, 'like' posts, tweet, and share direct ticket links via WhatsApp.
More data via any device. Collect fully customisable ticket buyer data through Google Analytics, allowing for a deeper understanding of ticket buyers and their behaviours.
Adapts to the local market. All major European currencies, languages and payment methods are supported, providing a localised purchasing experience.