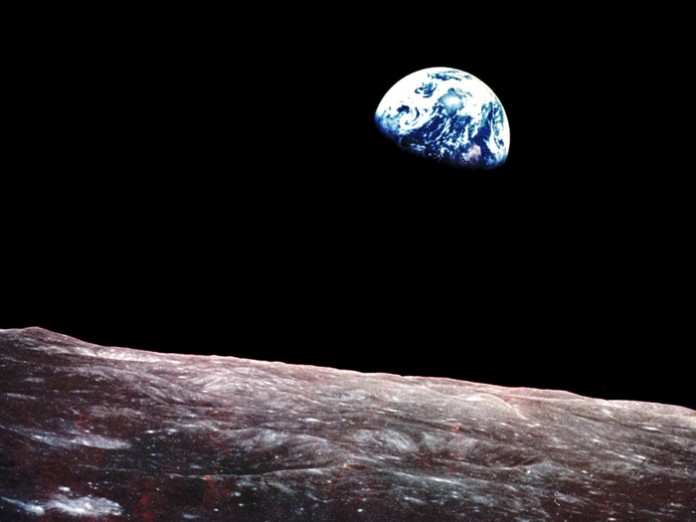 UK: Taking place from July 22 – 24 at Cheshire's Jodrell Bank Observatory, bluedot is a new, space themed, three-day festival of artists, speakers, scientists and performers. Heading the music bill will be a UK festival exclusive performance from Jean-Michel Jarre, alongside fellow headlines Caribou and Underworld.
Live artists featured in the undercard are Everything Everything, Public Service Broadcasting, Mercury Rev, Steve Mason, 65daysofstatic, British Sea Power, and Moon Duo. Announced for the late-night electronic offerings are Beyond the Wizard's Sleeve, Ben UFO and DJ Yoda, with many more still to be announced.
Recording an episode at the festival is Radio 4's The Infinite Monkey Cage with Prof. Brian Cox and Robin Ince. A full science and culture programme will be announced in the coming weeks but attendees can expect an array of talent from across the scientific, literary and arts communities with five distinct arenas featuring space orchestras, talks, screenings, lectures, comedy and debates and a vast spectrum of hands-on activities including the Luminarium, art installations, robot workshops, a planetarium, the Galaxy Garden, pulsar hunting, graphene-making classes and much more.
bluedot festival Director Ben Robinson said: "bluedot is a brand new festival with a mandate to deliver a festival like nothing else on earth with a stellar programme of music, science, art, film and technology.
"Securing an amazing line-up like this in our first year is a massive coup – but bluedot isn't just about the music, having The Infinite Monkey Cage at the festival with Brian and Robin is going to be a real highlight.
"We have a lot more still to announce including our full science and culture programme and some more big name acts that we feel will really fit the ethos of what we are trying to achieve with bluedot – a forum where music, science and the arts can really come together."
Professor Tim O'Brien, Associate Director of Jodrell Bank and together with Professor Teresa Anderson, one of the festival's science directors, said: "bluedot is going to be special. We want to blow people's minds with some amazing music and some incredible ideas – from the Big Bang to black holes, AI to climate change, and loads more.
"A nod to Carl Sagan's pale blue dot, the festival will celebrate our planet in the vast cosmos, showcasing humanity's creative achievements in arts, science, technology and the exploration of space."
Bluedot is supported by the UK Space Agency and the EuroScience Open Forum (ESOF), Europe's largest interdisciplinary science meeting taking place for the first time in Manchester July 23 – 27 2016.
For those wishing to enjoy the three-day festival, a diverse mix of culinary options will be on offer along with standard and luxury camping options.