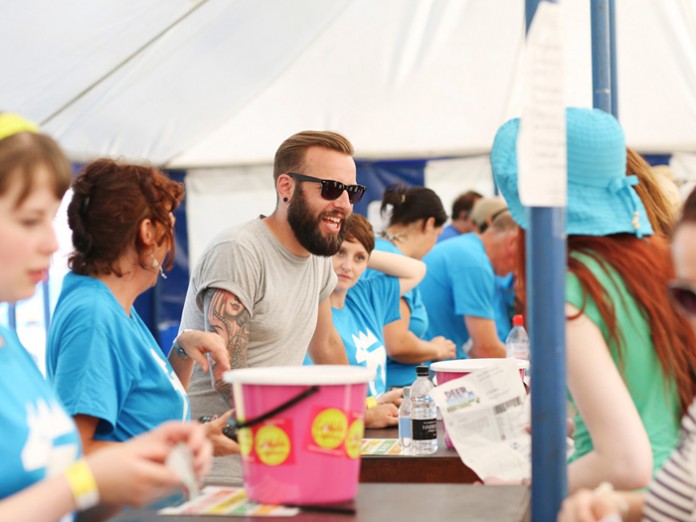 Toby Dier has been the Access Control Manager for ticketscript since its UK inception in 2010. Having previously spent time in San Francisco working in event management, and also with MAMA Group as a Technical & Venue Manager, Toby has a wealth of knowledge and insight into the live events sector.
I've been involved in the music and events industries for 12 years now and have had the privilege of working with some of the most interesting and exciting event organisers in the UK. There has been a very interesting shift in the use of data over the past six years and how festivals and events in general can really make a significant impact to their ticket sales and overheads by diving into this data. I think that the word 'data' can sometimes scare promoters as it sounds like it will be too complex to understand, but that doesn't have to be the case. Take one of our clients, Brighton Pride, as an example. They are really interested in the lessons and insights that can be gleaned from the data that is collected through our platform, which has made a significant impact on the success of the festival.
For those not so familiar with Brighton Pride, it is held in the first weekend of August and celebrates the LGBT community. Past headline acts include Fatboy Slim, Katy B and Paloma Faith, and in 2015 they had over 50,000 attendees.
I first started working with Brighton Pride Festival in 2013, which was the year we introduced them to ticketbox (Europe's first on-the-door digital box office). Ticketbox allowed them to sell tickets on the door during the event and have customer information collected for future use. At the 2015 event they were using 14 ticketboxes in total – eight onsite and five in town – allowing for maximum data collection and ease of selling, leading up to and during the festival. This resulted in all sales, regardless of whether they occurred online, at a physical retail outlet, or on the door, being recorded and customer information stored in one central account to make for easy tracking and usage post-event.
Brighton Pride are the type of organisation that data nerds like us love working with as they are very much aware of the power of data and what it means for them as event organisers. Every ticket sold provides a valuable piece of data which can be utilised in multiple ways, starting with their email database, who they can communicate directly with straight from their dashboard (which is linked with MailChimp). There are also more interesting insights available so that the organisers can determine a deeper understanding of their customer and use this for future marketing campaigns. For example, they are able to discover which website the ticket-buyer has been referred from via Google Analytics, which is great for determining whether their marketing campaign on a given news or entertainment website is actually generating the traffic that they are being sold on by the publisher. If your online advertising is not converting to sales, your budget is better off elsewhere.
Another really interesting way Brighton Pride benefit from data collection is through the actual scanning of tickets during the event. The festival has five entrances with 75 scanners operating at any given time and every ticket scanned is recorded in their ticketscript dashboard in real time – not only great for monitoring crowd capacity, but proven to have some really interesting post-event findings. In particular, the time of tickets scanned and at which gate the customer entered has allowed Brighton Pride to be better prepared for the following year. They use this data to ensure the correct number of staff are working at peak times of entry which is particularly useful for onsite security resources. This level of detail has ensured that the festival is utilising its resources as effectively and efficiently as possible, as well as providing attendees with the most professional service possible as they are scanned through the gates quickly without long queuing times.
Brighton Pride's ticket sales have grown 38% from 2013 to 2015 and we're excited to see what's next for the festival in 2016. There are obviously many things that contribute to the success of a festival and some of these elements are often out of the promoter's control, but I think it's hugely important to acknowledge the pivotal role that data, and the correct analysis of that data, has played in helping Brighton Pride to reach this 38% increase in only a two-year period.