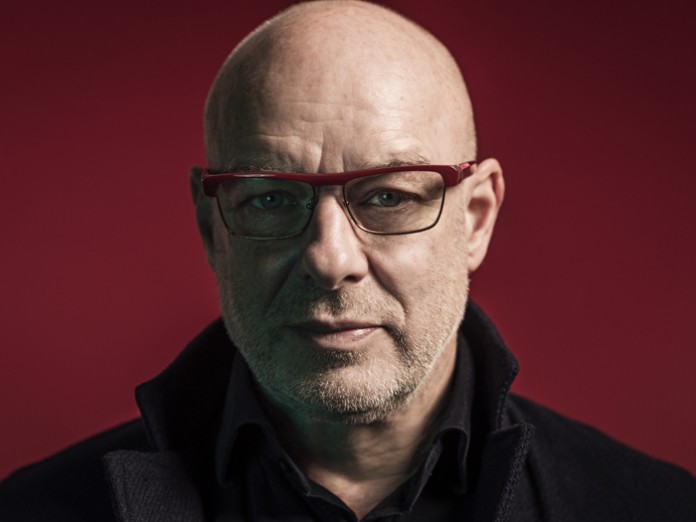 SPAIN: Sónar+D – the 4th International Congress of Digital Culture and Creative Technologies – will take place from June 16 – 18 in parallel to Sónar by Day, and will feature more than 50 speakers, a hundred exhibiting companies, and 4,500 accredited professionals from all over the world.
The Inaugural Conference will be given by the renowned and hugely influential producer, composer, visual artist and British technologist Brian Eno. This year's programme also includes talks on shaping cultural opinion using algorithms and technologies that predict our tastes on the Internet. The participants include institutions such as the BBC, the Microsoft researcher and Big Data specialist Kate Crawford, as well as Spotify, who will be presenting their lines of investigation in the field of music recommendation in public for the first time.
The use of data and algorithms as raw material for artistic creation will be addressed by Google Data Arts, who at their headquarters in San Francisco create interactive experiences with technologies developed by Google, such as LiDAR, which is used in driverless cars, interactive textiles and everyday tools such as Google Maps; and Domestic Data Streamers, the Barcelona studio specialising in visual representations of data and interactive experiences.
Meanwhile, the CERN – the European Organisation for Nuclear Research – and the home of the particle collider in Geneva, and ALMA, the world's largest astronomical observatory located in the Atacama Desert in Chile, will be discussing experiences of collaboration between artists and scientific research centres as an engine for innovation.
Minecraft, one of the games with the most users worldwide, will call on its director of operations to present how a massively multiplayer game can go beyond being a hobby and become a powerful tool for education and social change.
Six artists who will be performing this year at Sónar: Jean-Michel Jarre, Richie Hawtin, Kode 9, Lawrence Lek, Alva Noto and Bytone, will be giving talks to uncover the aesthetic research processes behind their shows. Meanwhile, the British art collective UVA, responsible for sophisticated stage experiences and pioneers in the field of interactive design, will be explaining their career, including shows by artists such as Massive Attack and James Blake and installations for the Victoria & Albert Museum, the Royal Academy of Arts, the Barbican and well-known brands.
Sónar+D talks will be held over three different stages. The Inaugural Conference with Brian Eno will take place within SónarComplex, meanwhile the other two will be presented within the Stage+D by Mazda Rebels and Room 1.
There are various ways of participating in Sónar+D, by means of two events with deadlines for applications open until April 15: the Startup Garden, aimed at consolidated start-ups seeking funding rounds, which contains mentoring and networking activities; and MarketLab, the Sónar+D exhibition area, aimed at cultural technology companies, training centres and creative studios wishing to show their projects. It also offers two types of accreditations for professionals: a complete accreditation for the entire festival and another accreditation exclusively for Sónar+D and Sónar by Day.
In addition to the schedule of talks, Sónar+D 2016 also includes a vast amount of activities spread across workshops, demonstrations, large-scale installations, meetings with investors, as well as technological prototypes and innovations at MarketLab this year.