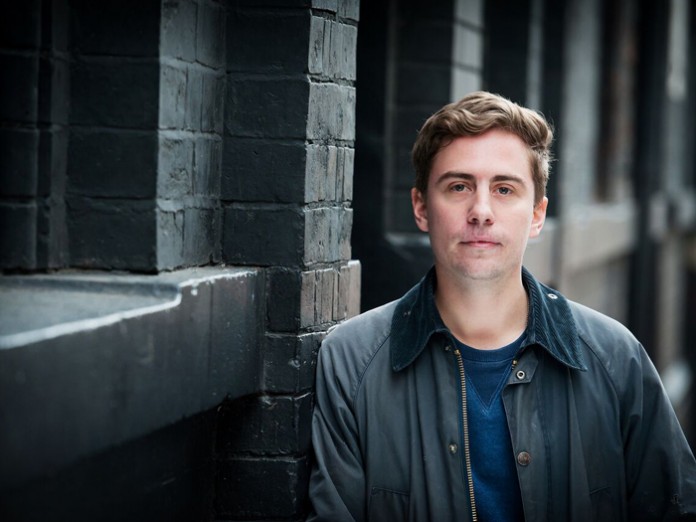 UK: DHP Family has appointed promoter Dan Ealam as Director of its newly created DHP Live (Concerts, Festivals and Ticketing) division. The new role will see Dan join the board at DHP Family and work alongside owner George Akins and fellow director Anton Lockwood to provide strategic overview to the company's burgeoning live business. A key priority will be to ensure the focus remains firmly on delivering the best live experience for the artist and the audience.
Ealam said: "I love working at DHP because I feel George, Anton, myself and the rest of the team have the same ethos in terms of fair dealings in business, hard work and a focus on artist and customer. Being asked to be a Director is a massive moment for me and I'm excited to see where the next 15 years will take us!"
DHP Live will oversee the delivery of ticketing, including its own platform Alt-Tickets, the festival portfolio and the 1,500 shows presented each year.
The company's live business has experienced unprecedented growth in recent years with a focus on live development of acts playing 50+ capacity venues up to artists playing national tours in world-renowned arenas.
George Akins, owner of DHP Family, said: "Dan's dedication and commitment to both the company and the industry over these years has seen him progress from managing our venues, to now becoming a director.
"Dan is hugely respected within the industry and thoroughly deserves this directorship, and I am excited to continue working with him to further grow our Live Division."
Originally from Cornwall, Ealam moved to Nottingham in 2000 to study, a decision partly motivated by the desire to go to gigs at Rock City. He soon found himself working behind the bar at the DHP venue. At the same time, he became music editor of the Nottingham University magazine and a regional scout for Island.
In 2002 he became a full-time trainee manager at the newly opened Rescue Rooms, and was taken under the wing of Anton Lockwood, who was the in-house promoter at the venue at the time. He involved Ealam in the production, marketing and advancing of the shows, which he thoroughly enjoyed, and this quickly led on to becoming General Manager of Rock City.
Ealam said of his time starting out: "Music has always been a big part of my life and I wanted to get as involved as possible. My first sell out show was just over 10 years ago for Test Icicles at the Bodega. From there on, I was lucky enough to put on the first Nottingham shows for artists like Adele, MGMT, Paolo Nutini, Ellie Goulding, Foals, Jamie T, Mystery Jets, the xx and many more, most of whom I still promote in the city to this day."
His rise as a promoter coincided with DHP starting to promote shows outside of its own venues in Nottingham and further afield.
"Fat Freddy's Drop were my first big London shows, we did two sold out nights at the Roundhouse in 2008 and I still work with the band now, with two sold out Brixton Academy shows in March this year. I've loved working with them and their team over the years, selling out Alexandra Palace in 2014 was a big moment for me," said Ealam.
Another big highlight of Ealam's 15 years at DHP came just last year when he co-promoted the three sell out Ed Sheeran Wembley Stadium shows.
Ealam said: "Having worked with Ed since the beginning it was amazing seeing one man take on the world in such an iconic place and win so spectacularly. That was a weekend I will never forget. And watching many acts grow over the years in their own way is the best part of the job, especially with acts, agents, managers and colleagues that I have become friends with over the years."
Over the last few years he has also been instrumental in the creation and development of the DHP Artist Management Division, which now looks after several artists with more in development.
Ealam said: "Dog Is Dead – were a Nottingham band we signed when no one was signing Notts acts and we have had many of my favourite life moments together since then. Fast forward to now and I head up DHP Management with Johnny LeVan-Gilroy, still looking after D.I.D, with Indiana and Rhodes who both had an amazing 2015 on our books."
DHP Family has also promoted production manager Bob Bark to Head of Concert Operations to oversee the delivery of the marketing, ticketing and production services.