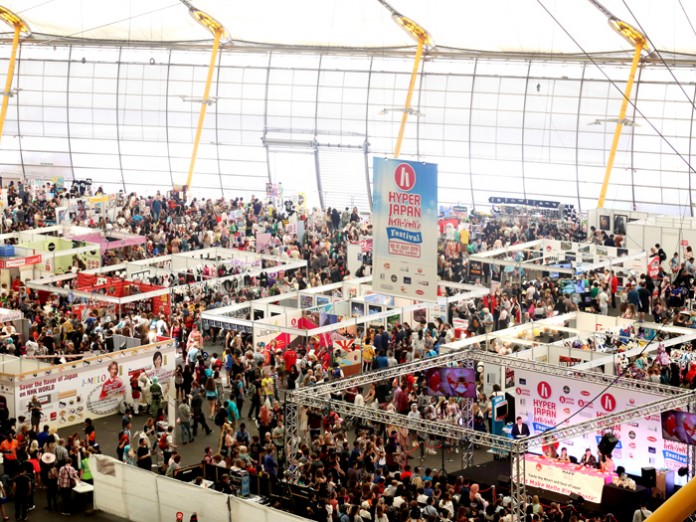 UK: Britain's largest celebration of Japanese popular culture, Hyper Japan, is returning this summer for its 10th edition in London from July 15 – 17.
Back by popular demand at Olympia London following a hugely successful Christmas Market in 2015, the summer festival will be offering more of the most vibrant and alternative aspects of J-culture from music to food to anime and gaming.
Tens of thousands of J-culture enthusiasts are expected to convene to enjoy headlining performances from Japanese electro / rap duo Charisma.com and the singer Azumi Inoue, who frequently sings for Studio Ghibli, the famous anime film studio.
The festival will also feature the crowd favourite COSTest (a cosplay competition) and an array of interactive crafts-orientated activities at Hyper Creative Studio, where attendees can create their own 'Kokeshi' dolls amongst other classes.
The Land of the Rising Sun's unique tastes and flavours are plentiful once more, as Sake Experience 2016 returns, where people can taste and buy premium sake from breweries from Japan, along with an extensive line-up of street food vendors. J-lovers can binge on alternative confectionary treats from Matcha Kit Kats to Kakigoori to DIY Candy Kits!
Hyper Japan's Managing Director, Kazuhiro Marumo said: "I'm looking forward to welcoming London to our milestone, the 10th Hyper Japan Festival 2016. After growing popularity it's great to see Japanese culture becoming a staple in the capital's event calendar. For our 10th festival we are working harder than ever to ensure the magic of Japan is captured at Olympia and is delivered to our loyal attendees and newcomers."