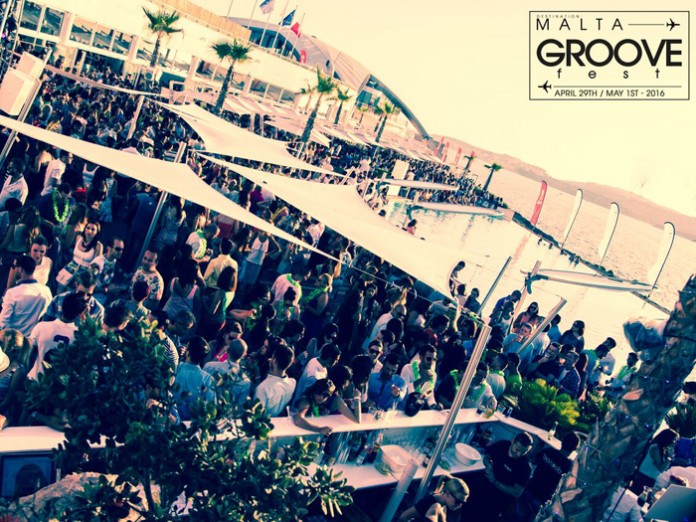 MK, Jamie Jones, Kerri Chandler and Art Department are just some of the names confirmed for the first edition of Groovefest Malta, set to take place from April 29 – May 1 at venues across the island.
Insights spoke with Groovefest co-founder Jason Nelhams about what to expect from the brand's first foray into the Mediterranean.
Festival Insights: Groovefest originates from the Dominican Republic and enters its fourth year in 2016. What led to the decision of creating a new festival in Malta?
Jason Nelhams: After a number of successful years in the Caribbean, we felt it was time to spread our wings and grow the brand. We were actively looking for a new European destination and felt many places had been overdone. Malta was an offer we couldn't refuse. It's in its infancy as far as party islands go, but it's growing at a steady rate. We realised being part of this growth meant something big.
FI: What are some of the key concepts behind Groovefest? How would you summarise its character?
JN: We are a holiday-meets-festival experience. We bring together the two things that everyone yearns for annually and make it a beautiful unison. We are small compared to many festivals but that's just how we like it. Enough people to have a proper rave up, but intimate enough to have a real 'Groovefest family' vibe, where people meet and make friends for life.
FI: Thump recently wrote this article criticising the perceived homogeneity of dance music festival line-ups. Do you agree that the scene lacks innovation or options on the curation front? If so, how do you think dance music festivals can become more diverse and unique?
JN: We read that with tongue in cheek! Although the article had a point, we think any dance music festival worth its salt realises the importance of the 'up and coming' DJ. Without the support, the industry is dull. Diversity is definitely the key.
FI: Sound, lighting, staging and production are aspects that make or break any dance festival. Which suppliers have you opted for in these areas, and why?
JN: We have opted for local suppliers this year. It's good business practice to involve the local people and businesses as much as you can.
FI: Do you have much in the way of non-musical entertainment at the festival? And do you think the average festivalgoer still comes mainly for the music?
JN: Our main focus will be the music and getting the event right. Having said that, we are offering excursions to all who want to explore the beautiful island of Malta, similar to what we do in Dominican Republic. We have quite a cultured rave crowd don't you know, so it's always a winner.
FI: Groovefest has quite a long list of partners and sponsors. What do some of these bring to the festival?
JN: It's all about that special vibe. We want everyone at Grooovefest to want to be there enjoying 'that' moment and interacting with our crowd. Each partner and sponsor brings their own little piece of magic.