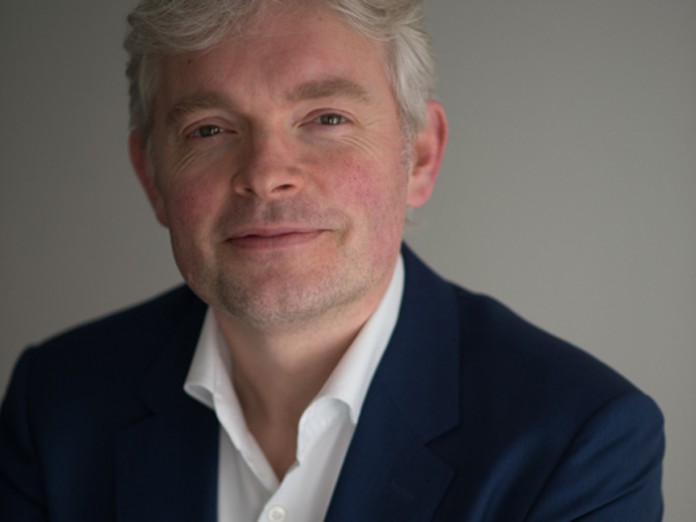 Founded in 1976 with performances from legendary artists including Sarah Vaughan, Dizzy Gillespie, Count Basie and Stan Getz, the North Sea Jazz Festival was an instant success, attracting over 9000 visitors in its first year. This year the festival will feature more than a thousand musicians, spread out over 150 performances across thirteen different stages, and today attracts over 25,000 visitors per day. Some of the acts announced so far are The Roots; Earth, Wind & Fire; Flying Lotus; Kamasi Washington; James Blake; Anderson Paak & The Free Nationals; Simply Red; Jill Scott; Buddy Guy and many more.
Insights spoke with the festival's Director Jan Willem Luyken, about North Sea Jazz' approach to programming, hospitality, education, and brand extension.
Festival Insights: How did you come to be involved in North Sea Jazz?
Jan Willem Luyken: I used to be the head of marketing and communications for Mojo Concerts, which is the parent company of North Sea Jazz. After five years in that role they asked me to become the Director of North Sea Jazz. My first edition as Director was in 2006, however I used to come here as a kid with my father in the '80s so I was already very well acquainted with the festival.
FI: 2006 was the year the festival changed venues, correct?
JWL: Yes, 2006 was the year of the big move. After 30 years at The Hague we moved the festival to Rotterdam, which was my first big challenge. It was a hell of a job, but we pulled it off somehow.
FI: What instantly struck me about this year's line-up is that you have a number of acts from the LA record label Brainfeeder doing a sort of showcase. Last year I think you also had D'Angelo & The Vanguard performing, and these acts are all pretty stylistically disparate from, say, Dizzy Gillespie who performed at the inaugural North Sea Jazz in 1976. Are you keen to always explore new permutations of jazz in addition to representing 'heritage' acts?
JWL: Yes, that's always been the case with North Sea and why it's continued to thrive after 40 years. We're always trying to keep up with new developments within the music genre and follow how it's evolving. The founder of North Sea, Paul Acket, was doing the same back in '76. I mean, with North Sea we're talking about a huge convention centre with 13 stages playing simultaneously. The venues we have range from an intimate 200-seater club to a 15,000 capacity arena; the diversity of these means that we can do it all: the new thing, the old thing, the hip-hop stuff, and so on. Despite starting with six stages at a smaller venue, the approach has remained constant in that we cater to many different demographics.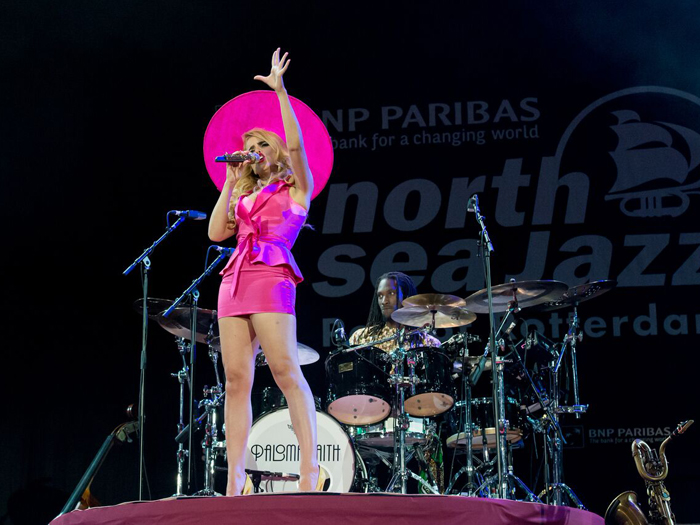 FI: It seems that your audience in general is very open to experiencing new things and keep an open mind, considering how eclectic the North Sea experience is. I've read a little about the non-music elements at the festival – could you walk us through some of those? And how much value do you attribute to these ancillary experiences?
JWL: Well it's a cliché but people pay a lot of money to come here so we have to give them an all-round experience. Music is the most important thing to us, but now people expect a lot more. We constantly try to determine was the most important things are to our attendees, and I'd say second to music it's food & drink, and third it's probably art & design. So we have a tonne of those things. We also have records, books, magazines and musical instruments for sale, as a lot of our audience member are musicians and artists themselves.
FI: The musical instruments part is interesting to me. It seems like you're trying to empower your festivalgoers to become creators as well as consumers. You've also launched North Sea Jazz Kids, a one-day festival that allows children to make music and create musical instruments. North Sea Jazz Club also operates year-round, and the NSJ Magazine is printed annually. Each of these initiatives seems more than just a calculated ploy to maintain brand visibility; each gives back to the community in a unique and organic way.
JWL: Yes, the club in particular is a great way to extend the lifespan of the festival and gain exposure for NSJ, however I wouldn't put our brand on anything that doesn't add value to it. I'm very careful with that. As for North Sea Jazz Kids, it allows us to provide education to the new generation and foster their talent. In the last few years there has been a decline in the arts in schools so I guess it comes down to us to celebrate and teach music.
FI: NSJ has a partnership with I Love My Ears, propagating information on hearing protection. Do you think that festival organisers have a responsibility to provide information on the endemic risks of attending festivals, such as hearing loss?
JWL: Absolutely. Mojo Concerts is also responsible for Pinkpop and Lowlands, and does a lot of arena and stadium shows throughout the year, so we have a lot of experience with this. As a market leader, or anyone in a position of responsibility, then you have a duty to spread information on welfare-related issues. There are many young people that are already suffering from hearing problems due to exposure to loud noise. It's important that we help them prevent that.
FI: Could you run us through some of the ticketing and hospitality options at the festival?
JWL: Sure. If you purchase a Ticket de Luxe for NSJ you get parking, access to a VIP entrance and hospitality village, hostess guidance, a timetable, access to the Ticket de Luxe deck and more. Companies and sponsors can also obtain a Birdland Luxe VIP ticket, which provides a fully decorated VIP unit with company signage, plus a bar & high-end catering, open bar, locker use, and much more.
FI: And where do you draw the line with VIP options? For example, there are a couple of festivals I can think of that segregate their crowds based on the type of ticket held.
JWL: Well no, we would never have a 'golden circle' area or equivalent. To us that sort of policy contradicts the most basic concept of a festival: that everyone has the same status and can enjoy the music together. Although we have extra luxuries for those who can afford them, we implement those without devaluing the experience of regular ticketholders.