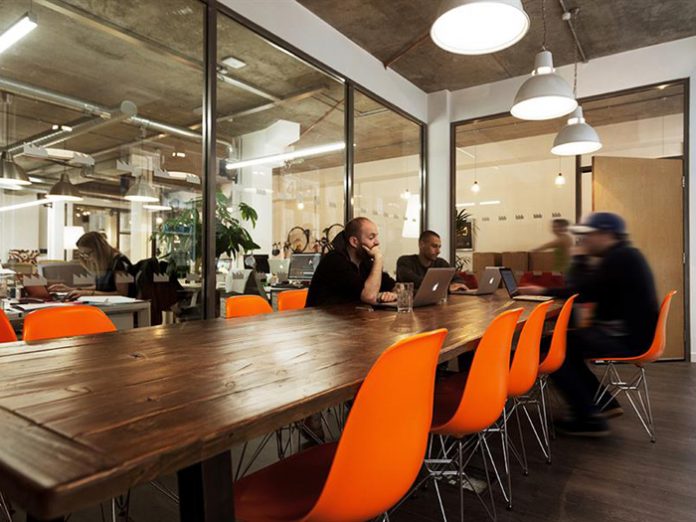 UK: Along with a new logo and website, AEI Media has rebranded to a name that's more appropriate to their multi-platform operations across the music industry's live, physical and online realms: AEI Group.
Marking 20 years since AEI Group founders James Cotterill and Diluk Dias established their flagship brand – respected scene leader Drum&BassArena – AEI Group has developed from its grassroots foundations to a business that, at its heart, identifies and develops talented music entrepreneurs, helps them build brands and promote acts and provides them with the tools and resources to build the largest, most engaged audience possible.
"The rebrand represents the evolution of the company from its humble beginnings in the industrial north to a multi-platform music company with a global audience," said Dias. "The 'factory' logo demonstrates our commitment to helping people build brands, careers and audience."
The rebrand is complete with a full website redesign where the AEI Group displays its multi-faceted operations, including a breakdown of the benefits for talented young brands, curators, artists and promoters who work with them.
These developments follow the acquisition of a new canal-side office location in Hackney – The Bankstock Building, a former art deco factory built in the 1930s – where AEI Group's expanding team has its largest workspace, complete with media studios, to date.
The rebrand, new office and new website are now in line with the company's focus and global business strategy for 2016 and beyond. The business represents the 'full-stack' model spanning across the music, media and live business.
The current strategy includes investment in worldwide festivals (Let It Roll, Eldorado, Sea Dance), industry conferences (Full Stack Music, BEC), music releases including both compilations and artist releases across a variety of genres, and ongoing media partnerships with consumer brands such as Desperados.
These activities and projects are just a snapshot of AEI Group's current operations. Constantly searching for innovation, connections and opportunities, AEI Group encourage contact from any artist, entrepreneur, event promoter or potential commercial partner who wants to know more.