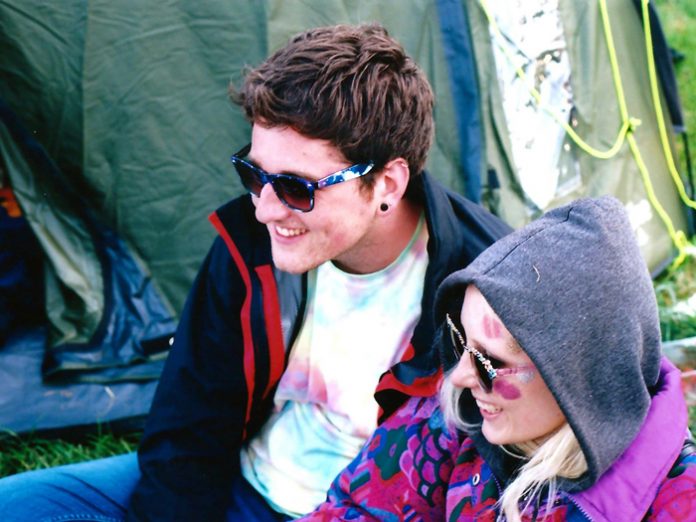 Joel Smith is the Activities & Development Officer at University of Manchester Students' Union. In his role he oversees Pangaea Festival, a one night student-only festival in its 11th year.

Pangaea Festival is the largest student-run festival in Europe with three events of its kind annually, totalling 18,000 attendees over three events in September, January and June. Our constant objective, as was the original aim of the event when it was set up in 2006, is to put on a really great one-night party that Manchester students can be proud of, and for the best ticket price possible. The event encompasses a huge range of entertainment across six main stages, incorporating the Manchester Students' Union and Manchester Academy Venues.
Each event is themed with production throughout and the crowd always comes dressed for the occasion too. The festival spreads across up to 20 indoor and outdoor spaces, ranging from the 2,500 capacity Manchester Academy right down to 40 capacity micro-venues – each uniquely themed and decorated.
Pangaea is non-profit from ticket sales; every penny spent goes into making the event happen and the profit from the bar goes back into supporting the Students' Union services we provide as a charity. As a student-run event overseen by an elected officer, we are more directly held to account around ticket prices, artist fees and how much money goes into making the event happen. This June we increased our ticket price by a couple of pounds to £28.50, as this allows us to do the best event possible for our students. To demonstrate this we communicated with our audience how much is spent on each area of the festival so they can better understand the event and how the costs which form the ticket price are distributed.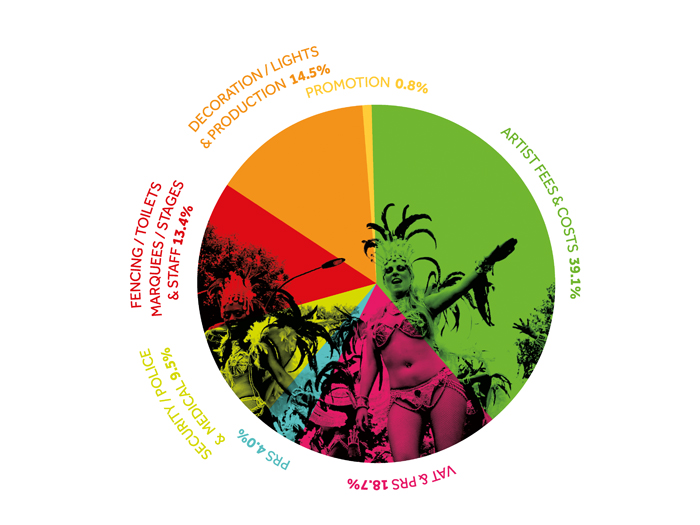 To host the event, our basic costs are around £16 per person, so anything above that is spent on artists, entertainment and decorating each room. When compared with other university balls and events we think the price represents fantastic value for money. We manage to keep our promotion budget small, so we're spending money on the evening rather than convincing our crowd to attend. The event is truly established after 10 years and we are confident that everyone will love the event; as long as they keep spreading the word about how unique an event it is, we can avoid spending on advertising.
It's always difficult to get the balance right between what we spend and what students have to pay, but helping our ticket-buyers understand the costs is a useful step. Artist fees and other infrastructure costs go up all the time, which naturally leads to an increase in ticket price as all organisers know. Around three years ago our standard ticket price was increased to £25 (from around £22) which meant more money was available for artists and you can see this reflected in the line-ups on offer since. Previous headliners such as Mistajam, DJ Luck & MC Neat and Norman Jay MBE have grown to artists like Sister Sledge, Katy B and Everything Everything.
Being student-run feeds into our ethos of collectivism and inclusivity – we empower students to get involved at every level of the event. We involve upcoming student societies, bands and brands in every way possible, showcasing them in the spirit of partnership and helping incubate some of them to massive commercial success. With around 200 student volunteers feeding in to the festival all year round, in addition to 300 student staff over the course of the event, this brings both excitement and challenges.
With so much input on just the artist selection alone, trying to encompass the full breadth of Manchester students' musical taste with six main stages and only 5-7 hours of headline programming can be tough, particularly in the competitive booking environment of Manchester. With so many people involved with the event it places an expectation on each one to deliver, the event is always a sell-out which places a certain expectation on us as organisers to deliver something really special which drives us to constantly innovate. We have an extensive feedback process for ticket buyers and in the core organising teams to ensure that each time we improve our processes and the experience for both customers and artists.
With both Manchester School of Art and Manchester School of Architecture on our doorstep, we have a base of enthusiastic creatives and a platform for them to develop their skills. In all areas of the event we are in a position to nurture emerging talent and our approach from here is to develop partnerships with other festivals to give students their next step in the industry and to give festivals the talent to push forward. With our tech-enthused students we regularly livestream acts and create interactive visual installations. Our fashion students run a charity clothes shop and they have organised a tie-in with costumes related to our theme and we have many performances from a myriad of societies across the event.
These experiences will last long beyond memories of lectures and many past students involved with the event have gone into careers in related industries. With the event so embedded in the student community, our unique relationship with our audience holds us more answerable to them, but the constant source of interest from engaged students keen to get involved gives us optimism for the future.