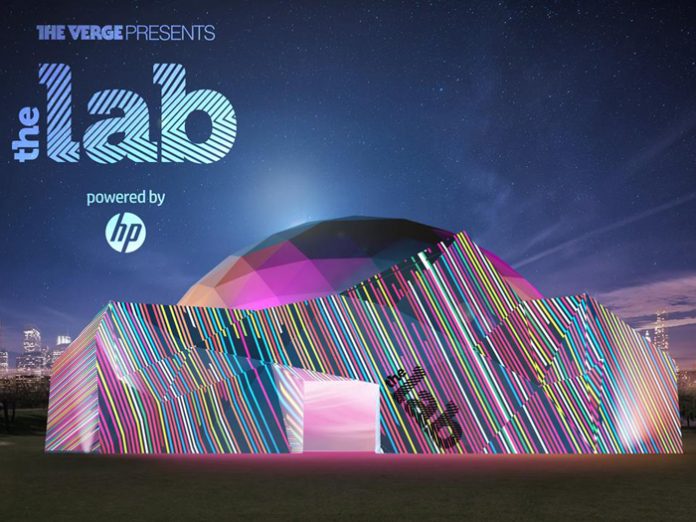 USA: Panorama – Goldenvoice's new NYC based music, arts and technology festival – has unveiled The Lab, its onsite hub of interactive experiential art. The installation is designed and curated by META.is, powered by HP INC, and presented by The Verge.
Making its debut from July 22 – 24, Panorama will solely host NYC based artists for The Lab's three-part programme, comprising 'the Façade', 'the Exhibition', and 'the Dome'.
The Façade
With generative and motion-graphic visuals by META xDirector VolvoxLabs, the façade encompasses the entire exterior of The Lab and serves to heighten the visceral experience for the attendees. The ultra-high-definition video will be projection-mapped onto the surface of THE LAB creating a new visual journey throughout the festival.
The Exhibition
The exhibition will feature a series of dynamic and immersive art installations driven by technology. Artists designing installations include FutureWife, Dave & Gabe, Gabriel Pulecio (AKA Lustix), Mountain Gods, Red Paper Heart, and Zachary Lieberman.

The Dome
Visually produced by Invisible Light Network and Dirt Empire, and sonically produced by Antfood, the massive 69' foot dome allows some 400 attendees to experience a fully immersive, virtual reality theatre. The Dome will also feature a surprise pop-up of Emilie Baltz and Philip Sierzega's interactive Cotton Candy Theremin.