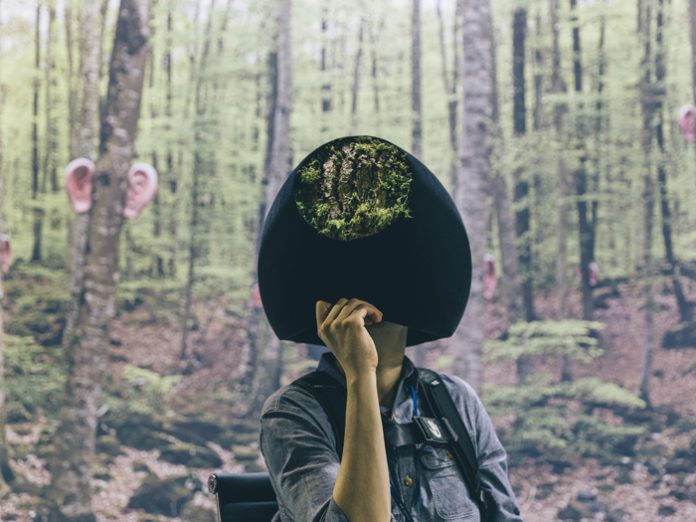 The 23rd Sónar festival consolidated its commitment to exploring new formats and content, both in its musical offerings and in the showings of its interdisciplinary, technology-centric conference Sónar+D. +D far exceeded participation expectations with a non-stop stream of people at the MarketLab stands and in the virtual reality-dedicated Realities+D area. The programmed conferences and workshops saw more than 3,800 attendees, with close to 584 scheduled meetings between experts, creators, entrepreneurs and investors in the networking areas.
Insights spoke with Ventura Barba, Executive Director of Sónar and overseer of +D, predominantly about the ethos and specifics of +D.
"We've obviously been doing activities and content for music industry professionals since day one of Sónar, but four years ago we reshaped the format and broadened the scope of our offerings and the communities we represent," said Barba. "Now it isn't just music that can be experienced at Sónar, but interactivity, audiovisuals, technology, and more. The individual silos of 20th century mediums no longer exist; many people now code and write and paint and produce music, and so Sonar +D is about further breaking down those walls and representing creativity in general."
When asked of his personal favourite fixtures in the +D programme, Barba was particularly proud of Brian Eno's opening talk. "It was very special for us to have a talk from Eno," he said. "There were 1000 people sitting and listening to him discuss philosophy, politics, and of course music. It was amazing how attentive they were. It was a real milestone for us."
Barba was equally enthused about Realities+D, the festival's space dedicated to the emerging technology of virtual reality. Both hardware manufacturers and content creators – such as Oculus, Samsung, Marshmallow Laser Feast, and Playstation – were onsite to demonstrate their wares, with sessions fully booked throughout the weekend. "VR is key for us," said Barba. "We aren't interested so much in the technicalities of the hardware but the content and potential for creativity that they facilitate. The tech is developing so quickly year on year, becoming a tremendous arena for developers to create a new artistic language."
Not that the phenomenon necessarily needs it, but Sónar has done its part to ensure the rapid ascent and proliferation of virtual reality, presenting it to hundreds of people over the past few years. "The reaction has always been spectacular," said Barba. "It's like when people discover the internet. It's a whole new thing. I don't think it will disappear quickly. We're only experiencing the first iterations of these devices, and now that the creative industries have got hold of them it's going to get really interesting."
Sónar's world-renowned knack for innovation on the programming and tech frontiers means that its attendees tend to be more discerning than the average casual festival fan. As such, many are keen to explore the more cerebral elements of the festivities. Barba acknowledges that not everyone who comes to Sónar is geared this way, but in the venn diagram of the festival's two sides there is a very large overlap concerning the audience's interests. The mix of communities, with its engineers, scientists, musicians, audiovisual artists, technology providers, videogame creators, marketers, data specialists and so on, is something Barba is really happy with. This nexus between these different but intertwining crafts and vocations is what +D was founded to create.
Sónar's celebration of technological advancement isn't purely insular either. Its newly introduced Start-up Garden, in association with RICOH, brought together projects and investors from 12 countries, culminating in 46 investment funds. "From the 30 start ups in the Start-up Garden, we selected 10 to enter our competition. The prizes for that weren't monetary, but instead granted access to additional resources and mentors, things like that."
Similarly to the festival's longtime external partner, the Red Bull Music Academy, Sónar has travelled around the world to set up franchises in a multitude of host cities, expanding its network of creatives and curators to an arguably unparalleled degree. "Our scouting mission for talent is constant," said Barba. "We have built bridges between so many cities. Reykjavik, for example, is not that big, but there is a relatively huge creative community there and there's a lot of potential to discover unsigned acts. More and more I think Sónar will be a global brand to connect the dots between meaningful musicians, allowing them to gain exposure."
The curation for Sónar Barcelona is primarily handled by a team of three people, however owing to the above the programmers have a constant open dialogue with hundreds of international individuals on the ground, who are intimately aware with their respective cities' music and arts scenes. Their collective contributions to the festival aren't formal, but Sónar's organisers receive innumerable tips on cutting-edge and often unheralded music, and it shows.
Also onsite at Sónar was a supremely interesting collaboration between Amate Audio and Eurecat, entitled 'Sfear'. The 3D audio installation featured electronic composers replaying their compositions via a 360 degree immersive surround system. Eurecat's proprietary algorithm drove Amate Audio's 25-channel speaker system, which featured an integrated prototype DSP engine.
Joan Amate, Chief Technical Officer at Amate Audio, told Insights about the project. "We developed dedicated loudspeakers with internal DSP to ease the deployment of the Sfear system in an event space," said Amate. "In particular, the cabinets have DSP (Digital Signal Processing) with FIR (Finite Impulse Response) capabilities, which means that the loudspeakers take on a lot of the computational power that would otherwise have to be done within the artist's computer."
The room used to demonstrate the system was a relatively small conference room, not at all built for purpose. The improvised showcase, although incredibly impressive, didn't utilise the full potential of the system as much as its natural habitat would. "The project was designed to be deployed in a 100 square metre inflatable tent," said Amate. "The whole project – the combination of the software, the hardware and the tent – is aimed to work at festivals and events. Maybe 200 people could fit inside the structure. We believe this technology is perfect for festivals that are interested in bringing together new technologies and innovative artists."
The success of the technology, according to Amate, isn't dependent on its adoption rate amongst festival organisers as much as it is reliant on how many artists embrace it. Since Sfear quite literally adds a new dimension to the field of music production – exciting as that may be – the spatial awareness and technical skill required to convincingly create content for it isn't trivial. The feedback provided by international artists already trialling the prototype system, however has been both crucial and encouraging.
Amate's plans for the foreseeable future revolve around developing a larger form of the loudspeakers deployed at Sónar, since the system is scaleable. The conservative and straightforward approach in terms of deployment would be to present it in showcases, museums and art galleries, but the big question is "whether it can become something that people will pay to see," said Amate. "I believe it can become a unique selling point for festivals to house. Fortunately there are a lot of tools at our disposal to bring this technology to the market, so it's the perfect time to make a start."