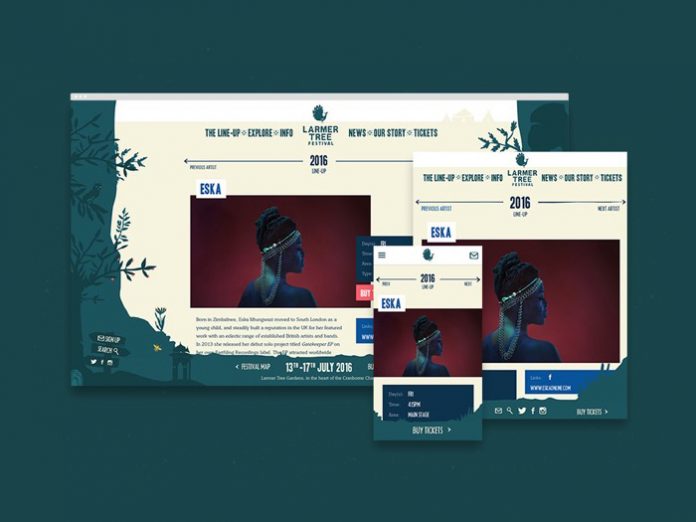 UK: Bristol­ based design agency Fiasco Design has created a new visual identity for the 'happiest, friendliest, quirkiest festival in the land,' Larmer Tree Festival. Fiasco Design was brought on-board to spruce up the Larmer Tree Festival logo and typography, providing a full suite of hand drawn illustrations for the festival programme, its promotional print materials, merchandise and website.
Ben Steers, co-founder and Creative Director at Fiasco Design, said: "When we went to visit the Larmer Tree Festival grounds we knew right away what they needed. This project has been a huge team effort and we're proud we've brought the hands-on, home-grown Larmer Tree approach to every aspect of the identity."
Larmer Tree Festival was founded 26 years ago in the Victorian splendour of The Larmer Tree Gardens at Cranborne Chase. The festival has always been totally independent and sponsor-free, and has grown into an event that still retains its intimate and absorbing atmosphere.
Fiasco Design is a small team of illustrators, designers and developers who together form an award­-winning creative design agency in Bristol. Formed in 2010, over the past four years Fiasco has worked with clients including Penguin Books, Channel 4, Aardman Digital and BBC.