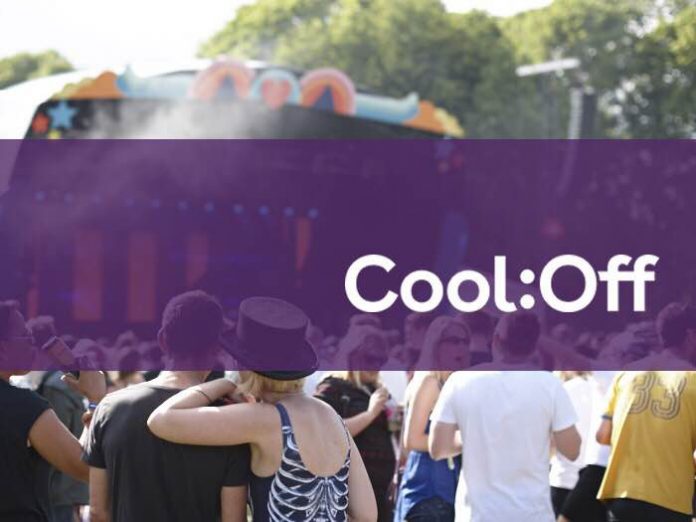 Easily one of the most multi-faceted and engaging ticketing outlets currently in operation, Skiddle is an eminent voice in the festival and music industries thanks to its prolific editorial output, strong social media presence and the clear passion of all those involved. Its comprehensive events calendar and festival guide are both widely popular fixtures with live event lovers, and the company is in the midst of becoming even more consumer-friendly with its newly launched Re:Sell and Cool:Off features.
Insights recently spoke with Jimmy Coultas, Skiddle's Head of Content and Communications, about Skiddle's reaction to the secondary ticketing-related Waterson Report, the depth of its involvement with the festival scene, his personal thoughts on Brexit, and more.
Festival Insights: The government recently released the independent Waterson Report, which looked into consumer protection measures concerning secondary ticketing. How do you feel about the report's findings?
Jimmy Coultas: Both myself and Skiddle are massively against ticketing touting and how a lot of the secondary industry works in general. There's a clear lack of transparency going on and music fans are being exploited as a consequence.
We welcome a lot of the findings from the report but there's maybe a slight feeling that perhaps it didn't go far enough. There's been some high profile cases this year, such as StubHub's Euro 2016 fiasco, where laws have been flaunted and the report has certainly made these more applicable, but we're not sure what action will be taken from it.
It's a big grey area, because you can see how difficult policing social media sellers is and will continue to be. Ultimately there just needs to be more awareness of who you are buying the tickets off, and how they came into acquiring those tickets, which I think is probably the biggest thing to come from it.
FI: Tell us about your newly launched Re:Sell platform, and how it undermines the exploitative element of the secondary ticketing market.
JC: Being a ticket company, particularly one with such active social networks, means we're constantly being contacted by customers looking for tickets to sold-out shows. We're also aware how important it is for event promoters who rely on their bar take to make sure attendance is high, there can be up to a 15% natural drop off in attendance even for sold out shows. So Re:Sell seemed the obvious solution to keep both of our sets of customers happy by making it easier to find and sell these tickets fairly.
It was definitely a reaction to touting. We felt we had an opportunity to wrestle control back for the customers, with the idea that they could put them on simply and easily and that they would know nobody was being ripped off in the process. These ideas of ease and fairness, not having to send your tickets out to someone with PayPal transactions or meeting up with no kind of protection, are central to our thinking not just with this but everything we're doing moving forward.
We've been in effect doing this with one of our biggest clients, Belladrum, already for a few years, placing returned tickets back on sale, so we tightened up the process and made it open to all. The feedback so far has been great, from both promoters and customers.
FI: Skiddle is quite unique as a ticketing outlet, not just because of its comprehensive events calendar but its growing editorial component. The company, from my perspective, also seems to have more personality than the average and voices its opinions more readily. Is Skiddle interested in being a 'thought leader' – for lack of a better term – within the live events space?
JC: Yeah we've always tried to be different from other brands in ticketing, because of where we've come from. Skiddle had been operating for five years before ticketing started, before that we were a what's on guide run by passionate music fans, and that spirit has stayed with us since.
The editorial has evolved over time, not just focusing on selling tickets but talking about the kind of things music fans are into. We mix up our messages on social media as well, with content people can engage with rather than just ramming salesy material down their throats. Above all though we're careful not to be preachy about music and alienate anyone, but it's probably one of the best ways we showcase that we get it, for want of a better phrase.
FI: If I'm not mistaken, Skiddle will be undergoing a rebrand shortly. Could you tell us about what this will involve and what the reasons are behind it?
JC: Over the past few months we've spent quite a bit of time assessing where we stand in the industry, focusing on not only what we're good and bad at, but what the industry is about too. I guess it's more of a re-energise than a re-brand, just an analysis of things we could do better and more importantly ways in which ticketing in general can improve.
It's made us realise that we're very good at doing things differently, and probably the key thing to come out of it is the fact we're capable of shifting and changing industry standards. Re:Sell is part of that, but so too is Cool:Off which gives customers an unheard of grace period of 72 hours to change their mind about a purchase. That lack of pressure in retail has increased sales so much, so we're confident that doing something similar in ticketing will be the same.
So that's where our heads are at now, making things fairer and easier for customers, and not just sticking to the unwritten rules and shackles which our competitors have forced on the market.

FI: You recently hosted a panel at Sound City+, and are the official ticketing partner for the UK Festival Awards this year. Are there any other ways you're getting further involved in the festival scene this year?
JC: In terms of involvement with events we also had a presence at BMC and Threshold Festival, but we've been stepping up our consumer message as well. In 2015 we reviewed nearly fifty festivals which we're on target to beat this year, and we've started delivering more live broadcasts on our social networks. Parklife and Cocoon in the Park were two examples where there was a strong social burst, particularly on Snapchat.
Still though the main thing is our festival guide. It's been the biggest in the UK for some time now, and year after year we're improving it and making it more detailed. Having that resource for any festivalgoer puts us at a huge advantage.
FI: I'm sure the vast majority of people in the live events industry agree that there will be a litany of negative consequences stemming from Brexit. Which aspects of the potential fallout do you find most egregious?

JC: I think probably an easier question to answer is are there any positives from it? The whole lack of a plan, not to mention the complete abandonment of responsibility, from all those involved is just terrifying really.
It's put us in a complete unknown place, and there's certainly no real obvious economic benefits from it as far as our industry goes. The trade agreements are crucial for event professionals, and I think the impact will be profound from a financial point of view. Our industry is unpredictable enough as it is, so it's going to be a difficult period in general. Then again, acid house did spring up from a huge recession, so maybe we're due another summer of love in 2017?