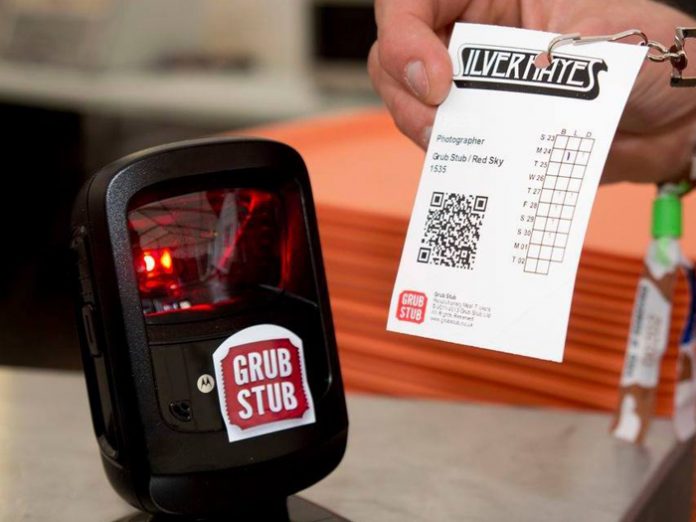 UK: Grub Stub, the UK's first electronic meal ticket service, has launched a new 'little sister' printing service called Grub Stub Lite. The introduction of the service means that event managers and production staff can now enjoy more freedom by drastically reducing the effort and stress of counting meal tickets and drinks vouchers.
Grub Stub is an intelligent electronic system that tracks and stores live data, cuts out time-wasting ticket counting and, increases accuracy and traceability – greatly reducing the stress and wasteful aspects of event catering. Now with Grub Stub Lite it offers an introduction to the numerous benefits of the full system, with tickets and vouchers pre-printed, pre-counted, and delivered straight to your door. The simple sophistication of Grub Stub Lite allows festival staff to easily specify requirements online, customising ticket, and proofing them before ordering.
"With over 18 years of experience in music festival management, I have personally counted more meal tickets than I'd ever like to admit," said Lou Fitzpatrick, founder of Grub Stub. "Following on the success of Grub Stub, I am so excited for the launch of Grub Stub Lite – making it easy and efficient for anyone, at any size event, to benefit from this Lite but mighty system. Continuing our mission to better event management systems, Grub Stub Lite helps with all your ticketing problems, not just meals – moving out of the kitchen and into limitless potential throughout the events world."
Users can sign up now for free, and get in touch with Grub Stub by clicking here.