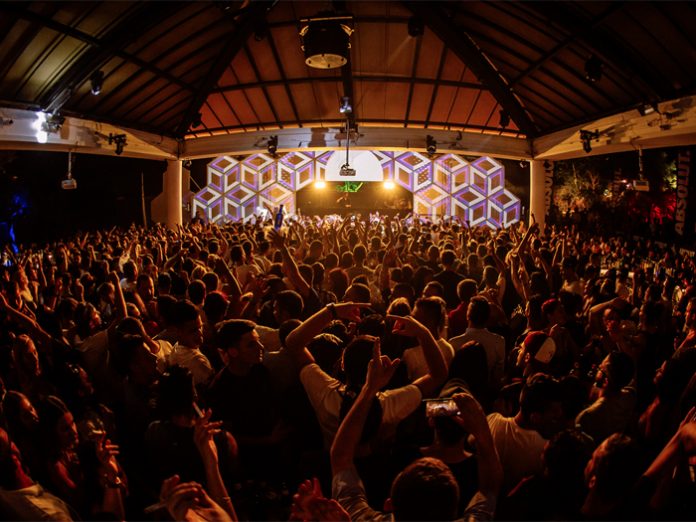 Owing to its reliably beautiful climate, ease of access, and the hosting of festivals from dance music's most renowned brands, the auspicious archipelago of Malta is fast becoming one of the world's hottest destinations for live events. At the heart of this metamorphosis is 356 Entertainment Group, an experienced team of promoters responsible for the UK Festival Award-winning Lost & Found, Creamfields Malta, the educational IMS Malta, and TheSoundYouNeed Festival.
Insights spoke with Nicky Spiteri of 356 Entertainment about its recently acquired venue, Uno Village, plus the details of its various events and to what he attributes Malta's rapid ascent in the festival sector.
Festival Insights: Malta is quickly becoming one of the most desirable locations on Earth for festivals, particularly of the house and techno variety. Considering the success of Lost & Found, Groovefest, Creamfields Malta, and TheSoundYouNeed Festival, what do you think it is that makes Malta such a great location for live events?
Nicky Spiteri: Malta is certainly becoming a hub of major European festivals. Annie Mac Presents Lost & Found has put Malta out there, and the island itself boasts some very unique festival locations such as Uno Village, which already plays host to Lost & Found and Creamfields. The weather is also another important feel-good factor.
FI: The recently re-launched Uno Village has been at the epicentre of the burgeoning Maltese festival scene. How have you guys ensured that the venue caters to the needs of events as diverse as TheSoundYouNeed Festival and IMS College?
NS: Uno has become home to all the festivals we have here. The diversity of the village is its biggest asset – it now comprises five different areas and can hold up to 8000 people at once. The venue is fully equipped with the latest Funktion One sound system and has state of the art 3D projection mapping.
FI: The International Music Summit has a rich and illustrious history, with several incarnations of the event worldwide. How does IMS College Malta differ from the others, and how did the debut edition go?
NS: As a company we are extremely proud to host the IMS College here in Malta. We believe that we are offering something completely different to any other music conference, as we are reaching out to all aspiring young DJs, promoters, and producers who want to learn about the industry. We are very happy with the outcome of year one and believe we have built the foundations to make it grow further in the coming years.
FI: Lost & Found won the UK Festival Awards' Best Overseas Festival category last year for its debut. How did it improve upon the formula for 2016, and how will it do so again for 2017?
NS: Annie and her team constantly come up with different ideas which keep the festival unique. In 2016, we hosted our first raves in a castle, and at the moment we are already working on taking 2017 up to another level.
Uno Village
Lost & Found
TheSoundYouNeed Festival
IMS College Malta