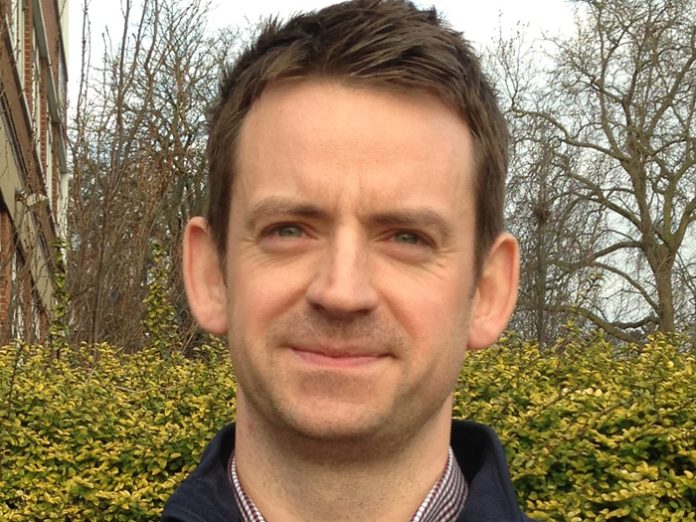 Jonathan Sigsworth is Managing Director of Gallowglass Crewing. With operational bases across the UK, Europe and the Middle East, Gallowglass supplies flexible trained and qualified manpower to venues all over the UK and Europe. The company has experience of over 40 different festivals, from Glastonbury to Eroica Britannia, supplying flexible, fully trained and qualified crews led by experts in logistics and project management. The whole of Jon's 14 years' events industry experience have been spent with Gallowglass – beginning when he joined its Northern management team and co-ordinating crewing operations in the run-up to the Manchester Commonwealth Games.
Murphy's law could have been written for event crewing: anything that can possibly go wrong will do – sooner or later. People who have worked in the festival business long enough will have learned the truth of this statement, more often than not the hard way. But many less experienced organisers, fuelled by optimism and shielded by ignorance still have an uncomfortable journey of discovery ahead of them.
Take for example the organiser who contracts 100 crew to build a festival's main stage over several days, but thinks they can get away with hiring only 50 to de-rig on get-out day. The crews have been working three days solid and are burnt-out. And yet the pressure is on, because vehicle drivers have been booked and are waiting to transport kit to the next event. The trucks won't get away in time and the next build will be delayed as a result.
Let me quickly say that this type of scenario is no longer the industry norm. Over the last few years there has been a shift towards responsible sourcing of professional services right across the board.
When festivals reach a certain size they have a reputation to uphold and need professional suppliers they can rely on to deliver efficiently and safely. So to them, contracting insufficient crew, or hiring cowboys who neither know nor care about the law, is not an option. And some of the bigger contractors have a public shareholder interest and stock value to protect, so they can't afford the risk of negative press coverage.
Sadly, the same can't be said for the hundreds of small events taking place up and down the country. Some of them aren't even held every year, so they don't benefit from continuity of experience. At such events, crewing tends to be one of the last boxes to be ticked on the organiser's schedule, and by that time a lot of the budget will already have gone elsewhere.
These circumstances are compounded by the fact that the organisers may not even know what's needed to make a site run safely and efficiently. With these two factors influencing decisions, there's a good chance that cheap labour will be brought in. Corners will be further cut by keeping numbers to a minimum. And this is when things can start to go badly wrong.
Similar issues can arise with festivals that started very small and have steadily grown over several years. Their organisers continue to 'think small', without realising the impact that increased scale can have on an event. Traffic headed for a festival on the outskirts of a small town will be easy to manage when attendance numbers are modest. But as soon as you have 5,000 cars clogging the roads, chaos ensues. The residents will be up in arms and the congestion will seriously hamper movement of trucks scheduled to deliver kit to the next event. Needless to say, similar situations will be played out onsite.
At this point I should probably admit that in some respects inadequate planning on the part of inexperienced organisers can benefit the crewing companies at the top end of the market, since companies like ours are often called in to rescue onsite operational crises.
We would typically be contacted by a site manager who glumly confesses that he'd brought in mates of mates to crew the event. Out of 20 men booked, 15 turned up, of whom only 12 were sober. Three or four of them left half way through because the job 'wasn't what they expected', or it was their day for signing-on.
By the time he picks up the phone, the site manager will have been run ragged trying to oversee a whole range of tasks because the unskilled, untrained and demotivated workers need constant direction and supervision. If he's lucky enough to find a good crewing company at short notice (but demanding emergency rates!) they'll reassure him that they know the kit, they know what needs to be done and he can leave them to get on with it. Of course, if he'd hired them from the outset, he wouldn't be tearing his hair out and he could have focused on more important responsibilities.
So far we've only considered delays, aggravation and expense. But the use of cheap, untrained, and unfit labour is often the cause of onsite accidents. In the event of serious injury or a fatality, official questions will be asked about event safety plans. The organiser who admits to having no procedures in place is suddenly in big trouble.
Festival organisers are legally obliged to plan, manage and monitor the event to make sure that workers (and, obviously, members of the public) aren't exposed to health and safety risks. In the event of an accident, what would have originally been viewed as a tiresome piece of red tape to be sidestepped, suddenly goes under the magnifying glass. Imagine saying to a judge: "I didn't have enough money and was too pressed for time to think about health and safety."
Putting all this negativity to one side for a moment, there are huge benefits to be had from responsible planning and resourcing. If brought in early, both crewing and health and safety experts can be an invaluable source of advice. Years of training and experience have exposed them to every type of oversight and mishap, not to mention fires, freak winds and mud. Literally hundreds of post-event debriefs have given them the expertise to anticipate and prevent the mistakes, and to prepare for extreme weather conditions. They'll know better than anyone the smartest way to deploy human resourcing for the most efficient event delivery.
Of course, financial considerations are always going to be at the forefront of the decision-making process, but the smartest organisers have discovered that cutting corners by seat-of-pants resourcing will turn out to be false economy – and ultimately more hassle than its worth.