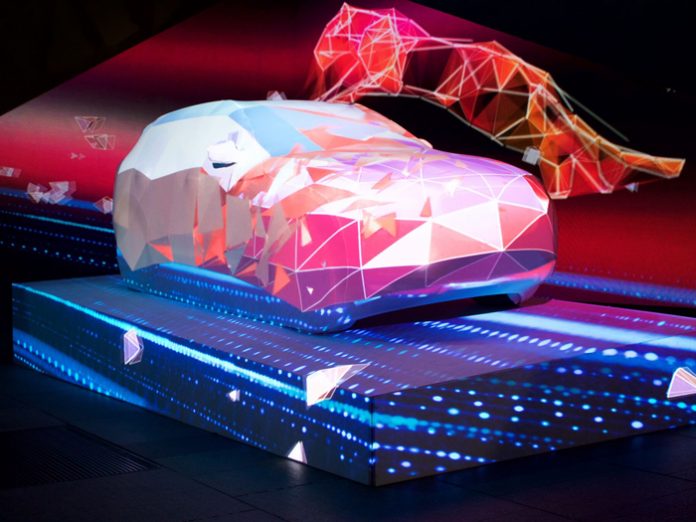 Vivid Sydney is a 23-day festival of ideas, music and light set in the titular Australian city, and encompasses creative industry forums, a cutting-edge contemporary music programme, and myriad light sculptures and installations. The latter element, entitled Vivid Light, engages lighting artists, designers and manufacturers from around Australia and the world to illuminate, interpret and transform Sydney's urban spaces through their various creative visions.
The Vivid Light Walk is the public facing part of the programme, and has grown from comprising 20 light art installations that attracted an audience of around 250,000 people in 2009 to mesmerising crowds of 1.7 million in 2016.
Insights spoke with Vivid Light Walk's curator, Anthony Bastic, about the event's highlights, the escalating impact of the festival, its programming considerations and more.
Festival Insights: Could you tell us a little about your background and what you contribute to the festival?
Anthony Bastic: My background is in creating and producing public events. I started my career in public events at Sydney City Council and Sydney Opera House. I have had the honour of working on the Sydney Olympics as Creative Programming Manager for the Live Sites; being Creative Director of City Festivities for the Rugby World Cup 2003 and Melbourne Commonwealth Games; and starting AGB Events, whose specialty is creating event concepts and bringing them to life. AGB has produced the Vivid Light Walk since 2009. I bring the experience of creating and producing major public events that captivate audiences and work with artists to showcase new and existing artworks.
FI: What are some of your personal highlights in the Light Walk?

AB: There are many highlights along the Light Walk. This year we have once again had to extend the footprint as the number of people coming to the festival continues to grow. It was our dream from the beginning to be able to enter the Royal Botanic Gardens, which are situated on the harbour and right next to the Opera House. As our audience enter the Gardens (which by the way are celebrating their 200th year), are met with an 80m canopy of light called 'Cathedral of Light', designed by Richard Neville at Mandy Lights and reminding us that the Botanic Gardens are sacred to us all.
Another first for Vivid Sydney this year is Synthesis, where we are projecting onto trees and the result is spectacular. Sentiment Cocoon, from artists Moritz Behrens and Konstantinos Mavromichalis, is another highlight and is a 10m structure with a translucent skin that is interactive and is wowing the audience.
Infinity Box by Bettina Easton is another standout; this installation allows you to step into a world of light that travels forever. Extrude by Angus Muir is a gargantuan interactive lighting installation that is to be viewed at a distance and up close. Extrude fits nicely on a city thoroughfare that reaches up to the skyscrapers. DODECA by Dimitrios Tsiokaras pays homage to one of the purest geometric forms, the dodecahedron. Dodeca seeks to replicate Plato's ideas; the physical representation of the perfect ideal is always just out of reach. Dodeca uses gyroscopic motion to engage all users in a playful way.
FI: How has Vivid Light transformed over the years, and how integral has the setting been to its success?

AB: Initially, audiences were intrigued by the coloured lights that 'washed' the city's buildings and the early iterations of mapped building projections and light sculptures. Fast forward eight years and we are now talking serious technology being used by artists to create new works that transcend Sydney. Due to the popularity of the Vivid Light Walk, Vivid is now Australia's largest and most popular event attracting a total audience of over 2.3 million people (2016), and we are able to showcase the very latest in technology for suppliers.
I've also noticed that the artists' installations are becoming more sophisticated with the 'buy-in' from technology companies and lighting suppliers. This combination makes for a technologically advanced, creative light festival. Australia is in a unique position as we are considered early adopters of technology, are well known for having an adventurous spirit, and are located at the gateway to Asia. Add the natural and manmade beauty of Sydney Harbour into the mix combined with a people who enjoy an outdoor culture and you have a perfect recipe for a successful celebration of light.

FI: What are the key considerations when curating the event?
AB: There are many considerations when choosing light art installations for Vivid Sydney, which range from the visual attractiveness and the desire to offer more interactive components so the audience can be part of the event and most importantly, innovation. There is no defined theme each year as I think that this may limit creativity and might result in many similar concepts so we try to allow people's imaginations to go wild. But an installation must always enrich and enhance the environment it's in, and the experience of the people visiting it.
We reach out to artists from across Australia and around the globe. The criteria is very clear and we encourage artists to research the city environments, the event, and the people to create experiences that will connect before they start their creative process. It's important to us that the installations that are exhibited in the Light Walk are created especially for Vivid and are technologically advanced. Vivid is about the new and the innovative.