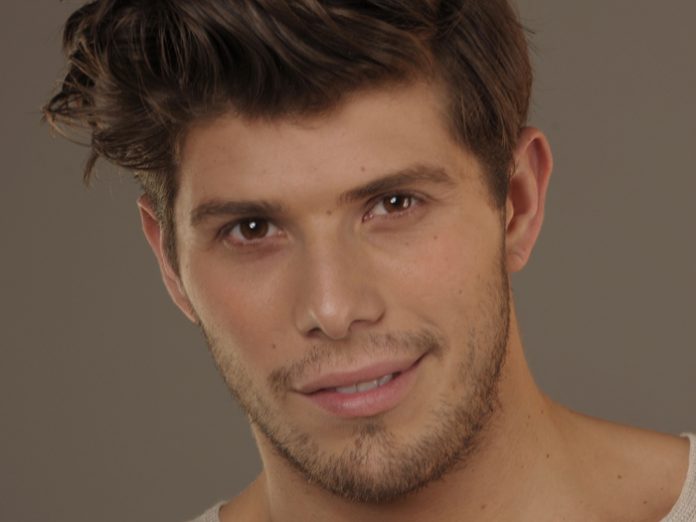 Jonathan Gomma is a co-founder of Beetle Juice, which serves the nation's festivalgoers with freshly made cocktails via its array of converted Volkswagen bars. Beetle Juice is currently in the process of franchising and providing young entrepreneurs with the opportunity to build a business in their area of the country and offer festivals more choice in their offerings.
It has been fairly common practice for festival organisers to sell exclusive pouring rights to an alcohol brand or volume bar operator. This practice has been encouraged by a small number of specialist bar operators whose prime interest is serving as many drinks (mainly high volume beer, cider, wine and spirits / mixers) as quickly and efficiently as possible and hey, if there is a bit of a queue and the drinks are a bit warm well it doesn't really matter anyway because the punters don't have any other option.
But today's festivalgoers are getting ever more sophisticated in their tastes and are now expecting more choice and higher standards. Unfortunately, they are still so often disappointed. The practice of selling 'exclusive pouring rights' to the highest bidder – who then only deliver an incredibly narrow range of high priced commodity drinks – is now totally anachronistic.
Organisers have generally realised this with regard to food. No longer are the sole food rights sold to an old fashioned greasy burger supplier, but instead many festivals now offer a rich array of often excellent specialist food vendors, so why not do the same with drinks?
I have been a regular festivalgoer over many years. Festivals generally offer a carefree environment where people can go to escape everyday life, and experience a kind of freedom – yet ironically we have very little freedom to buy our drink of choice.
Some colleagues and I own a pop-up cocktail bar business and we have been working with festivals over the past four years to try and give more choice to consumers. We started the business because we were tired of the lack of options that we had and it was ruining our experience.
We make hand shaken cocktails, to order, using fresh ingredients produced in front of the customer. We operate from a fleet of quirky custom converted 1970s VW campervans and we've created a competitively priced offering with cocktails, optional music and lighting which is perfect for festivals.
With our regional partner operators, we have attended around 50 festivals this year and have made the organisers thousands of pounds in commissions for just offering people a new choice. We get a fantastic response from our customers as well as the festival organisers, many of whom also see us as part of the entertainment as well as a great supplier.
So why is it still so difficult to get into so many excellent festivals and why are they leaving so much money on the table by still selling exclusive pouring rights to companies that only exploit a fraction of those rights? Not only does this practice limit the choice for the consumers, but it prevents the chance for small business to grow and provide a service that the big brands and bars don't even want to provide.
One reason may be that selling the exclusive pouring rights has often been seen as a good source of upfront funding for the festival.
If that is important to the festival then why not offer the beer, wine, and cider rights and just exclude specialist drinks like freshly made cocktails. We know we're never going to dent the sales of the main bars and we have proven time and again that our takings are new revenues.
Festivals will still get the same money from the big bar suppliers or brands and on top a commission from specialist traders. And why stop at cocktails? There were 233 new gin producers in the UK last year along with an array of craft beers and ales that don't even get a look in. These small businesses and companies that produce great products are not getting a chance.
Many organisers we work with recognise that we are taking 'new money' and not cannibalising existing drinks sales. There is no better illustration of this than from the industry themselves. Last year we attended the UK festival awards at the Roundhouse. At the awards party, 800 of the great and good from the festival industry enjoyed a meal with a welcome drink and then wine, beers and other drinks all provided 'free' within their ticket cost. We took one of our Beetle Juice bars into the Roundhouse and sold freshly made cocktails. We achieved sales of over £1,600 in just a few hours, more than £2 per head despite the alternatives being free. Think about that in terms of your festival audience, who are often present over multiple days and get progressively more fed up with the same old offerings.
We fully understand why executing specialist drinks on a large scale is not attractive to the big bar suppliers, so let others who specialise in this provide this service.
A growing number of festivals, including the largest but also many of the smaller growing ones, are starting to offer something different and more exciting, but a large number are still not. Maybe festivalgoers will realise this too and vote with their feet.
So I will end this with a few questions for festival organisers:
If you asked your guests for a score out of 10 on the variety and quality of drinks they can buy at your festival, what do you think you would score? Why don't you run a survey and ask them?
If you would score under 8 then do you not know what your guests want? Or do you just not care?
Do you really think if you excluded freshly made cocktails from the exclusive pouring rights there would be any real difference in how much you could sell those rights for? Why don't you put that to the test this year in your drinks tender?
We would love to hear your views on this topic.
Facebook: @beetlejuiceevents
Twitter: @beetlejuiceltd
Instagram @beetlejuiceltd