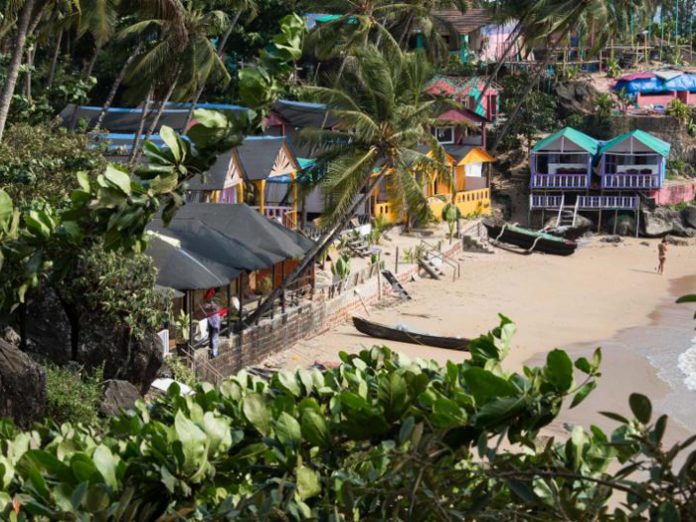 INDIA: GOAT Festival, a brand new boutique music and arts festival, is heading to Indian shores in January 2017. The three-day festival is to be held on Ashvem beach, which is hidden away in two acres of lush palm grove, sheltered by the sand dunes and facing directly west across the Arabian Sea. From January 27 – 29, GOAT will curate the future sounds of India and elsewhere alongside performing arts, theatre and spoken word, including Gilles Peterson, Sarathay Korwar, Dope St Jude, Kiasmos, Marquis Hawkes, and many more.
GOAT festival is presented by GOAT Music, a London based music and events agency headed up by Dave Gaydon (previously The Roundhouse's Head Of Music). The intimate festival seeks to position itself at the confluence of contemporary and traditional music, introducing and showcasing a side of India rarely seen by international travellers.
The festival will feature two main stages alongside three alternative performance spaces. After 10pm, the festival will move to two night-time venues close to the festival grounds, where DJs will spin in rustic beach huts, providing the soundtrack to the surrounding chill out areas, pop up cocktail bars and a reggae beach area.
"After leaving the Roundhouse in the summer last year, never would we have imagined to be able to present our own festival in the UK let alone in India," said Dave Gaydon, CEO of GOAT Music. "The reception has been so encouraging, we are very grateful to be working in such a progressive and creative landscape. We are counting down the days to January 2017."
GOAT Festival celebrates all genres of music and programs a mix of the best Indian producers accompanied by some of the most exciting alternative and underground international artists. Leading the first announcement of acts, is Gilles Peterson, a music connoisseur who has championed a truly global music perspective through his radio shows and label. Peterson is the also the festival's artist ambassador.
"I'm delighted to be working with GOAT Music on this exciting venture in this beautiful territory," said Peterson. "The music programme promises to be a cross-fusion of cultures and sounds including some artists of which I have had the great pleasure of working with before."