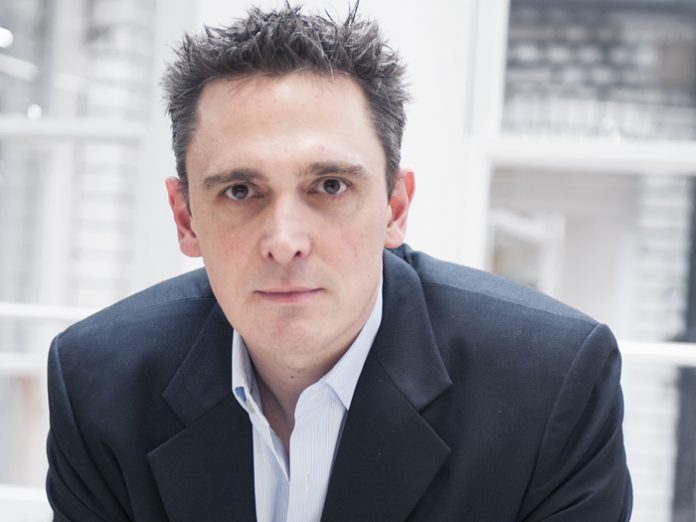 Marino Fresch is the Marketing Director of UK & Ireland at primary ticketing agent Eventbrite. He is an experienced online marketer and e-commerce professional with over 15 years' experience defining marketing and web strategies, and executing strong online marketing that has a proven, measurable impact to customers. Before he joined Eventbrite, he worked with leading brands including, eBay, Expedia, Eurostar, Ryanair, John Lewis and BMW. Marino holds an MBA from Cornell University.
The business of event sponsorship has been growing steadily for years, and is now worth more than £43 billion worldwide. Ideally you'll form a partnership with your sponsors that delivers value for you and them, and that provides event attendees with an unforgettable experience. So, how can festival organisers use technology to find sponsorship for their events?
Your (not so) secret weapon: Event data
To find and keep sponsors your most important asset is your valuable event data and crucially, your access to it. Thanks in part to free web analytics tools and inexpensive databases, the world of data-driven sponsorships has opened up to everyone. The days of needing a massive budget to support data measurement are over.
However, to offer data-driven sponsorship packages and write a winning proposal, you're going to have to take a deep dive into that event data. You need to think about the types of information you'll want to gather and then consider where you'll find it.
Who, why, where, how long and how many?
If you're writing a sponsorship proposal, attendee demographics are your greatest asset. Use your proposal to outline information such as age, gender, education level, job title, industry or income. This data is key to understanding your attendees' purchasing power and whether they match the sponsor's target market.
Your ticket-buying guests aren't the only people attending your event; your 'non-attendee' demographics are just as important. It's worth noting the vendors and media covering your event and which audiences they reach. This data helps sponsors see the wider exposure their brand could receive.
Sponsors will also want to know about your online traffic and engagement, including your event website and social media reach. If you're driving traffic to your event website, what do visitors do on your site? If you can show that there's a healthy balance between average time spent on a page and average bounce rate (the percentage of visitors who leave your site after viewing only one page), you can prove that visitors are spending time actually reading your content.
You should also look at the conversion rate. How many of your website visitors go on to buy a ticket? If you prove that you can turn visitors into customers, it's a powerful indicator that you're worth partnering with.
We've explored a few types of attendee information, but where can you get all this great data about your customers? First, ask them! Order form questions at the ticket buying stage are a great first step to capture customer info at the earliest opportunity.
Data Collection and Analysis
Google Analytics and Facebook Audience Insights are useful free tools to understand more about your attendees, as well as a potential sponsor's target audience.
There are also a few options if you have a budget allocated for data collection and analysis. BuzzSumo provides insight into the most engaging content for any website or topic for a monthly fee. This can help you quantify the reach of your audience, vendors, and media organisations at your event. Opentracker is another powerful paid-for data traffic service, which can tell you who your website's visitors are and how they behave online.
Your email marketing strategy will also be relevant to potential sponsors. MailChimp, a leading email automation service, can provide valuable pre-event data about email recipients. Showing a potential sponsor your click through rate (CTR), cost per lead (CPL) and cost-per-acquisition (CPA) demonstrates your ability to meet the goals you set.
You can combine information about attendees' online activity before, during and after an event with data about their behaviour at the event itself. For example, Bluetooth Low Energy (BLE) technology can help record an attendee's journey around a festival, while Near Field Communication (NFC) wristbands can be used for cashless payments.
Radio-Frequency Identification (RFID) wristbands can be used for entry control, or even for activating onsite social media dashboards, which capture individual attendee data. Each wristband is associated with a specific audience-profile – so you could understand the stages where they're spending more time, which bars are busiest, and which food stalls they choose.
While some companies can offer pre-event ticketing or at-event solutions, event organisers will ultimately benefit from seamlessly analysing all this data in one place. By integrating all this information, Eventbrite Reporting & Analytics offers an entire ecosystem of data, all the way from pre-event ticket sales through to the data from an event. Eventbrite's API is even integrated with MailChimp and over 150 3rd party providers for the event space.
The volume, quality and source of your data can make all the difference in getting that crucial sponsorship that could ensure your event's success. Use these suggested steps for gathering data and give your potential partner a unique insight into what your event has to offer.
Learn more about securing event sponsorship in our latest white paper on the Eventbrite Blog.