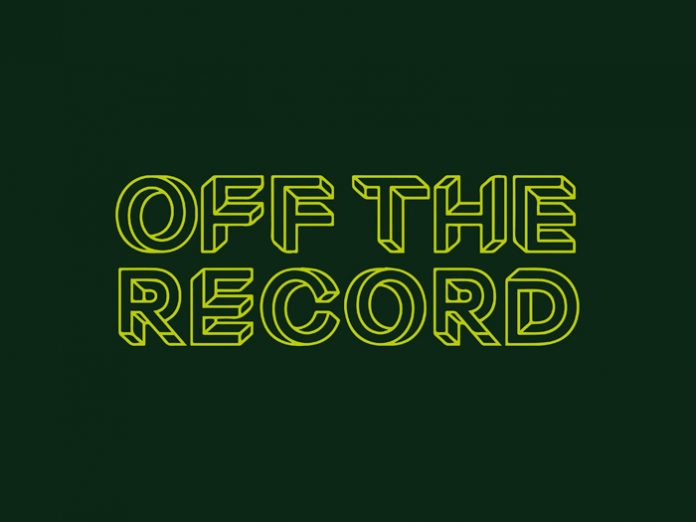 Off The Record, a multi-venue music festival and conference for emerging artists, made its debut in Manchester on November 4. Conceived in a partnership between From the Fields, Liverpool Sound City and Louder Than War, the organisers assembled an array of respected curators to select the relatively unheralded acts populating its line-up – which was revealed the day before the event. Some of those hand-picking the artists were Guy Garvey of Elbow, Huw Stephens from BBC Introducing, singer-songwriter Frank Turner, and more. The accompanying music conference featured the new guard of the music industry, including label and publishing folks, A&Rs, bloggers and promoters, to provide insights on how to get noticed and make a living from music.
Insights was onsite at Off the Record, and spoke with Rebecca Ayres – Sound City's Chief Operating Officer – about how the festival industry can help rectify the country's lack of support for emerging talent.
Festival Insights: There seem to be a lot of different players involved in Off the Record. How did you all come together and conceive the idea?
Rebecca Ayres: Sound City's CEO, Dave Pichilingi, used to work for many years with the late, great Tony Wilson on In The City, the Manchester based festival and industry conference. When it stopped a few years after Tony's passing, there seemed to be a void in Manchester for that type of event.
We've always been close with and supportive of From the Fields, who run Kendal Calling and Bluedot, and we both share an integral commitment to emerging talent. After a conversation with them, we concluded that it'd be good to put something on for new acts at this time of year, since this is the period when agents and industry people are looking at artists for the next year.
We felt there was a space here for us to get back to our roots and provide a platform for those in their infancy as artists, addressing the issues that face them. There are so many amazing unheard musicians, but there's also much more noise in the marketplace and listeners are increasingly turning towards trusted sources for recommendations. Based on that, we selected a bunch of curators with great taste and a love of new music to build our line-up for the festival side. Manchester is the live capital of the UK at the moment and so it's the perfect place for it.
FI: There's a pretty strong consensus across the industry that we're lacking a support system for new acts to break through, and that festivals are by and large depending on more established names in order to shift tickets. Rob Hallett, the CEO of Robomagic, argued this week that this lack of new acts is more of a threat to the live events industry than secondary ticketing. Do you agree with this pessimistic assessment? And what can be done to remedy it?
RA: That's an interesting one. I think the problem is that there's a much more level playing field for new acts now; they all have the same tools at their disposal and so breaking through is difficult. They all have access to streaming and sales platforms, information, and recording software, but getting to that next stage where you can make a sustainable living out of your music is hard. I think festivals have a responsibility towards helping that happen. At Sound City it's very much at the core of what we do, similarly to events like The Great Escape.
A lot of festivals have emerging talent elements, but that support system works better when you're showcasing artists to industry professionals. We aim for around 50% or 60% of our artists to be newer acts, usually at that tipping point where they still have day jobs and need to emancipate themselves from that in order to tour properly.
FI: Off the Record decidedly withheld the announcements of its acts until the eve of the event. Was this to promote more of an open-minded, exploratory vibe to the proceedings? Do you think festivalgoers are generally looking for the discovery of new acts when they attend festivals?
RA: I think they do. There's been a change in the way people go to festivals now. In many cases when people see a line-up of emerging acts they won't know the vast majority of the names, so by having trusted curators involved they know they can rely on their seal of approval. Announcing the line-up the day before was a risk, and it was nerve wracking, but as soon as we did that we saw the tickets fly out and everyone became excited.
When people come to Sound City they may buy the tickets because of the headliners, like The Flaming Lips or Catfish and the Bottlemen, but more often than not they come away raving about some small band they've discovered. With festivals, now that they're becoming more holistic and incorporating better food and wider arts content, people want to explore and discover more for themselves.
FI: Tell us about some of your personal highlights in Off the Record's programme.

RA: I'm really impressed by the music line-up and how it's come together. There's a great variety of acts – from ambient artists to singer songwriters. The focus of the conference on providing insights to young artists and students is something I'm really pleased with and ties into our focus at Sound City. Nurturing grass roots talent from the ground up is really important because they're the people who will be taking things forward.