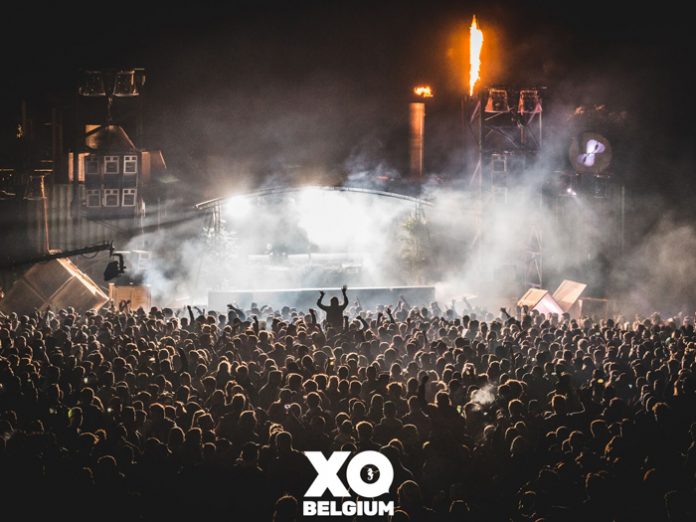 Marcel Mingers started promoting both indoor and outdoor house events around The Netherlands in 1992, shortly after being 'infected' by the genre's ascendancy in Belgium. In 1996 he took the leap into festival promotion with the launch of one of the country's first dance festivals, Extrema Outdoor. Over the last two decades his portfolio of festivals has expanded to include a Belgian iteration of Extrema, as well as Solar Weekend, DIT Festival, and Mandala – whose concept was based on a drawing made by his young daughter.
Insights spoke to Mingers about the varying distinguishing features of and concepts behind his events, as well as the representation of emerging talent.
Festival Insights: The Netherlands is an extremely competitive market when it comes to electronic music events. What are some of the unique characteristics and principles that have helped Extrema continue to thrive since '96?
Marcel Mingers: We aim to be and stay creative. It's more than a party or a festival. It's about the ambiance. Music and creativity play an equally important part in our events.
FI: Extrema Belgium was launched in 2011. Does it do things slightly differently to its Netherlands based counterpart, or were you focused on replicating the experience as closely as possible in order to create a more cohesive brand identity?
MM: For the Belgian festival, we mostly just provided a platform to work with, plus our know-how and experience. I let the guys work out their musical programme, which is vastly more underground and techno orientated. However, all of our festivals have to be a complete experience for the visitor, so at Extrema Outdoor Belgium we provide extensive accommodation options and a variety of food and catering, as well as side shows, workshops and animation. So you can say the foundation of the festival is quite similar, but musically more niche.
FI: To what extent do your events tend to focus on non-music elements, and how significant do you think these are in contributing to your attendees' overall enjoyment?
MM: It plays a big part, as mentioned before. On Solar it's fun and games and impressive works of art and stage designs – all fabricated by creative and artists. XO focuses more on show elements, comfort and service. Also food is really important on our festivals.
FI: As you alluded to, Solar Weekend is unique in its collaborative and inclusive approach with its audience, most notably accepting staging designs and incorporating them into the event. Is this something you've done since the festival's inception, and has it been a challenging feature to implement?
MM: Solar Weekend is built on creativity. Almost everything you see is built by 700 – 1000 creatives. Its platform function is really important. We guide the creatives and artists, helping them with making a budget or stage designs. In return they bring us Solar Weekend. Everybody really puts their heart into it. It's all about the love for creativity.

FI: The idea for Mandala was based upon a drawing that your daughter made. How did you go about realising her vision, and was she impressed with the debut edition of the festival?
MM: My daughter came up with the idea when she was five years old. She drew a festival for 'all the nice people, daddy and me.' With a bit of imagination, Mandala was born. Mandala is made up of different tribes, built up by different creators. It's about giving people the opportunity to showcase their dreams. In music, art, and theatre, but also in wellness. Julia – my daughter – was very happy with the result, and so were we. She's already inviting classmates for next year's Mandala. She's already a promoter.
FI: Do It Together, or DIT Festival, is a relatively new concept that you launched in Eindhoven. Could you tell us about the ideas behind the event and how it differs from your others?
MM: DIT is the festival of the future. Why? DIT stands for 'Do It Together' and is a socially designed event concept to make regions worldwide more sustainable by connecting the dots between the needs of the government, universities, academies, companies, creative and other citizens. So, it's an event to create extra collaboration energy, to initiate dialogues between the parties and fulfil needs of them. The creations and energy the parties will be given back to the region after the event. Starting from edition zero in vibrant, innovative cities such as Eindhoven and Taipei we are now creating a blueprint with the government to make other cities more sustainable by a DIT events.
FI: Extrema Noir eschews big names in order to promote emerging talent. Do you feel a responsibility as a festival organiser to promote new and underground music?
MM: Not that much as a responsibility but more in an, how should I say, educative manner? I think all the guys that are working on the Noir project, and at Extrema HQ in general, are eager to share their knowledge of artists, music and the new genres that are emerging. Most summer festival at our level promote and book very similar artists and you see a lot of reoccurring names throughout all festival season. But we realise it is very important to support the upcoming your producers as well, so that's why we came up with Extrema Noir.
Extrema Outdoor
Extrema NL
Solar Weekend
Mandala
DIT Festival