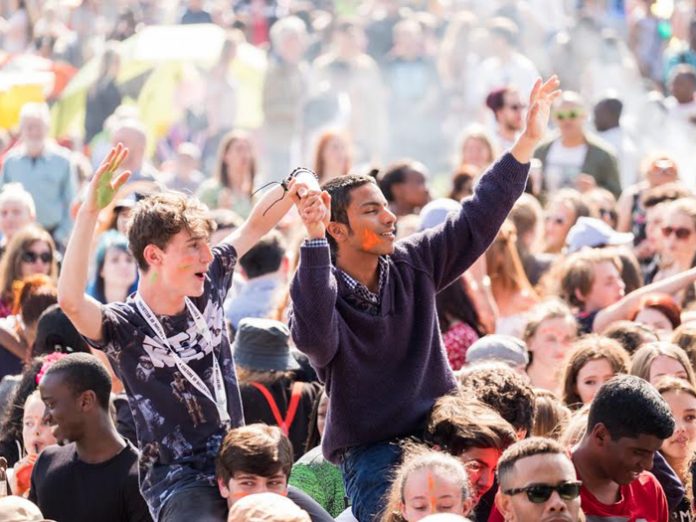 UK: This year will see Africa Oyé celebrate its 25th anniversary. A whole host of events are set to take place throughout Liverpool over the next 12 months and now the dates for the centrepiece of it all – this year's Africa Oyé Festival – have been announced.
On June 17 – 18, a handpicked line-up of acts from Oye's 25-year history will descend on Liverpool's Sefton Park for a weekend of incredible music and cultural celebrations.
Oyé's Artistic Director, Paul Duhaney, is confident that the festival can live up to expectations for such a milestone this June."We decided that it would be fitting to feature a retrospective line-up of acts for Oyé 25," he said. "The festival and organisation has come so far since the days of the city centre and Concert Square and this is a chance to celebrate our birthday with friends from Liverpool and around the world."
Famous for its showcase festival each June, Oyé also works closely with developing artists as well as festival alumni all year round to bring the most dynamic music to Liverpool's stages.
In its anniversary year, Africa Oye's programme of activity will also include film screenings, gigs, parties and exhibitions. Already announced for 2017 is a collaboration with Fiesta Bombarda at their Cathedral Carnival on January 27 – 28 which will feature Ibibio Sound Machine, and a partnership with Harvest Sun Promotions which will see desert blues superstars Tinariwen return to Liverpool in March.
For more information on Oyé and its events ahead of its 25th Anniversary Festival in 2017, please visit the official website.