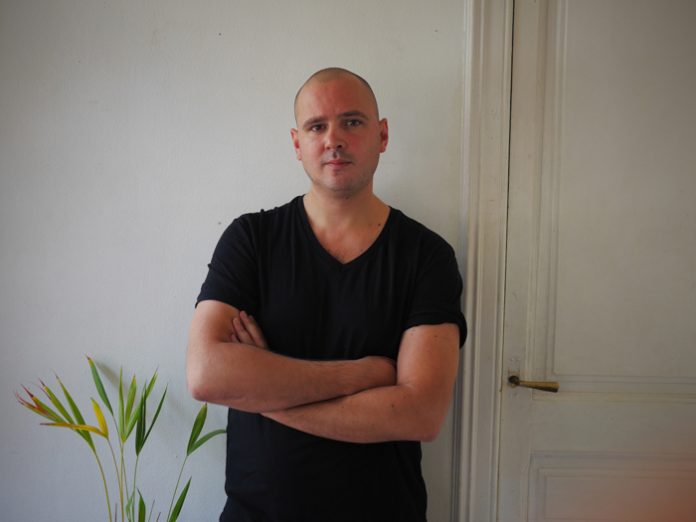 Paul Geddis joined the International Communications department at Sónar Festival in 2015, and as Head of Content, develops communications content and strategy for Sónar Festival in Barcelona, and events around the world. Prior to this he worked as a journalist and filmmaker as Editor-in-chief of VICE Spain, and as a freelance contributor for numerous local and international publications. Here he writes on how dedication to building a scene has resulted in Sónar becoming a truly international festival.
In 2018, Sónar will celebrate its 25th edition. It goes without saying that in the quarter century since the festival first started, a lot has changed.
Sónar now takes over Barcelona for three days and two nights every June, with upwards of 150 performances from local and international acts, as well as Sónar+D – a four-day congress geared to the professional creative community. While all this is a far cry from our beginnings, one thing has stayed constant: an outward looking, international approach, both to curation and audience.
Of course, the growth of low-cost air travel across the EU, as well as the globalising effect of the Internet and social media in particular, has meant that all large European festivals are now – to some extent – 'international'. But it's our experience that diversity is about more than how many languages are spoken. It's about creating a safe, multicultural and welcoming space for people from all over the world, and a community that evolves year-on-year based on those experiences.
So, how has Sónar achieved this?
Firstly, and perhaps most importantly, Sónar's primary strength and sense of identity comes through its role as a curator. As such, a lot of the credit lies with the booking department, which pays close attention to developing scenes around the world, and especially to those who have a thriving community around them. Sónar's events around the world are essential to this process, as they open a window onto local scenes from Bogotá to Reykjavik, as well as an invaluable view of how genres are spreading globally. From grime and hip-hop to disco and leftfield techno, Sónar nurtures and develops scenes, showing respect for the genre and its community. Showcases are a great way of achieving this, and one in particular stands out as a turning point in the festival's history.
In 2007 Sónar invited legendary radio DJ Mary Anne Hobbs to curate a UK Dubstep showcase at Sónar by Night. Admittedly, for a Spanish, electronic skewing festival to be so interested in what was at that point a a niche genre, was puzzling to many critics. However from a curators point of view, dubstep, and then grime, were both unique in the global underground, and deserved to be presented in the best possible conditions, alongside more established genres. Taking this stance and booking early shows by Dizzee Rascal or Benji B, Kode 9 or Skream has paid off as the popularity of these genres has skyrocketed in recent years, but also has allowed the festival to build a relationship with these artists and their fans over an extended period of time. As a result, Sónar is helping to build a scene, rather than exploit one – an important distinction.
This idea of providing the best possible selection of artists in the best conditions has been taken further through select collaborations with labels and cultural figures over the years. These have taken many forms, from showcases within the festival for labels who present a unique world and vision (Raster-Noton, Brainfeeder, Tri Angle), or DJs of particular influence. Recently, this has gone to new lengths with the hugely successful collaboration with the electronic music platform Resident Advisor, who curate an entire stage at Sónar by Night, and will repeat the collaboration again in 2017. By putting curation of parts of the line-up in the hands of those who have unparalleled knowledge of a scene, and a direct connection with the fans, we create spaces where the community feels appreciated and catered for. Of course, with so many passionate fans interacting, it also makes for an incredible atmosphere.
Curation aside, it's also important to have a communication strategy that actively welcomes people from over the world to the festival, and Sónar is committed to reflecting the diversity of its crowd in promotional materials throughout the year. Advances in social media, both in the amount of communication channels that have opened up, and in tools for targeting, mean that we have more ability than ever before to reach out to these diverse audiences, and our international identity is one of our key selling points when it comes to creating this content.
The spirit of internationalism, however, isn't just an exercise in marketing. For Sónar the true benefit of having a diverse festival extends beyond ticket sales, and speaks to the possibility of not just coexistence, but of interaction. Sónar's approach to curation, and to diversity, has at its core the belief that bringing people with different backgrounds, interests, and expertise together paves the way for the creation of new forms of creative expression in the future. It's a utopian vision perhaps, but in these times, we all need a little optimism.