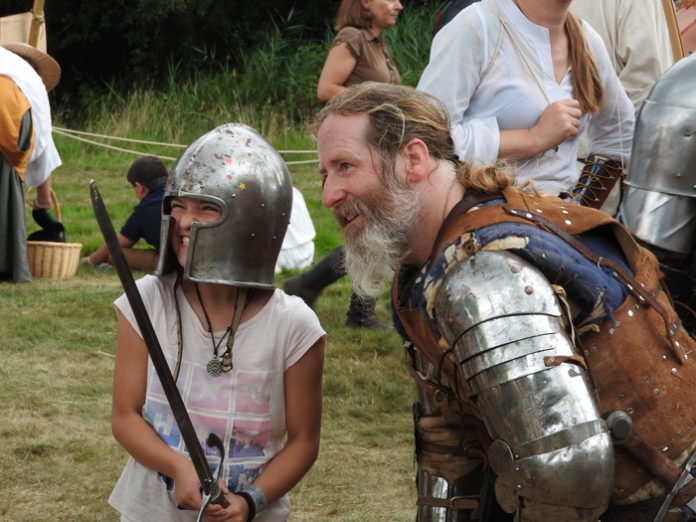 UK: East Sussex's Herstmonceux Castle will play host to over 15,000 visitors this August Bank Holiday weekend for the 25th anniversary of England's Medieval Festival.
The festival features demonstrations, a moonlit cinema, realistic battle re-enactments, a 'Mud Show', jousting, grand parades, and highly-skilled displays of falconry, music, and dance. There's plenty of opportunity for attendees to participate, in jousting, archery and axe throwing; sword school; drum school; plus workshops for all ages including chainmail, calligraphy, wood weaving, blacksmith forging and many other traditional arts and crafts.
Wizards, jesters, knights, dragons and princesses will be around the site to entertain the kids, while the living history village offers the chance to see what it would really have been like to live in the Middle Ages.
Traditional musicians join a music line-up of folk bands at the Buxom Wench Tavern. Real ale, traditional mead and medieval eats are also available.
The festival also hosts several weddings, blessings and traditional hand-fasting celebrations over the weekend. To celebrate the 25th anniversary, any couples also celebrating their 25th wedding anniversary can attend the festival for free.