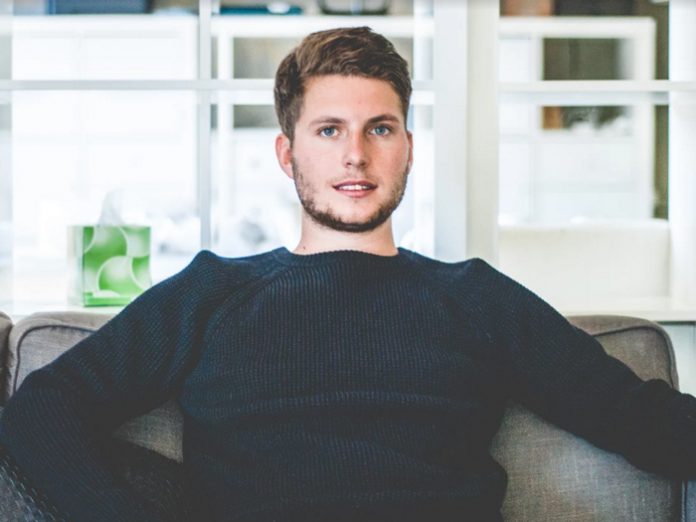 Liam Negus-Fancey founded StreetTeam with his brother Callum in 2012. Then known as The Physical Network, the organisation grew out of Let's Go Crazy, an underage events company the pair started, which grew to be the largest in the UK. Let's Go Crazy sold over 65,000 tickets in two years – nearly all sold through the audience themselves. Based on a peer-to-peer model, friends would sell tickets to their friends, who in turn would sell to more their friends.
After the success of Let's Go Crazy, the brothers Negus-Fancey set out to build a platform that reflected this form of social advocacy. Today, StreetTeam is the world's leading peer-to-peer sales software for live entertainment and has sold over 300,000 tickets by enabling customers to sell tickets through their most influential ambassadors.
StreetTeam has offices in LA, Austin, London and Poland and raised $10m in funding in 2016. Its clients include many of the world's leading music festivals, including Bonnaroo, Bestival, Forecastle, Spring Awakening, SW4, Digital Dreams, EDC, Reading, Leeds, Electric Zoo and many more.
Insights spoke with Liam Negus-Fancey about what StreetTeam offers festival organisers, its success stories and where it plans to go from here.
Festival Insights: Could you give us a rundown of StreetTeam's capabilities and how it allows festival organisers to sell more tickets?
Liam Negus-Fancey: StreetTeam works with festivals and event organisers to sell tickets through peer-to-peer – friends selling tickets to their friends, essentially.
The fact that sales are friend-to-friend helps set StreetTeam apart from influencer marketing, where the recommendation is stranger-to-stranger. A recommendation from a friend is much more authentic and effective for selling tickets.
In return for selling tickets, ambassadors earn unique rewards. Something which sets us apart from influencer or affiliate marketing is that our rewards are always experiential. Ambassadors earn VIP access or exclusive upgrades, not cash – which means StreetTeam strengthens existing brands and only attracts genuine fans.
Managing ambassadors at scale is a significant challenge, but our ticketing integrations and software make this possible even for really large events, such as Reading & Leeds.

FI: Does StreetTeam offer guidance to festivals on what their particular experiential rewards could involve? What are some typical examples of rewards?
LN: Rewards are a collaborative effort, always. We co-create the reward scheme by working with the client to come up with rewards that fit their brand, their audience and their budget.
We've developed some best practices for what makes a good reward program. However, different audiences will respond to different things so it's always important to look at the audience closely.
Rewards can vary from helping to choose the line-up for a stage to getting a free ticket or a signed poster – it really depends on what's a good fit for the audience. Bestival is an example of a festival which creates very unique rewards and that's undoubtedly a reason why StreetTeam ambassadors sold 15,000 tickets for Bestival last year, but we always tailor the reward scheme for each client.
FI: How does the pricing structure of StreetTeam's software work?
LN: We have performance-based pricing based on taking a percentage of the face value of every ticket we sell through ambassadors. There are no setup costs or monthly retainers involved, making it an entirely risk-free for organisers.
FI: With 1626 active ambassadors, 22,000 tickets sold, and 186% year-on-year growth, Reading & Leeds Festival is one of StreetTeam's greatest success stories – not to mention one of its most iconic clients. What kind of sales figures do you expect for a small festival using StreetTeam for the first time?
LN: We actually take a long term view even with new festivals – it's never just about how the first year performs. We want to build teams of ambassadors who genuinely care about an event and who are passionate about supporting it for years to come. We know that we can retain ambassadors and drive better ticket sales when that's the case.
We're also very good at retaining ambassadors every year, so an ambassador who sells some tickets in Year One will then sell even more tickets in Year Two. We'll typically sell 3-5% of an events' total attendance in Year One, then 7-8% in Year Two.
What's great is that those figures hold true regardless of how big or small the festival is. It doesn't matter whether it's an iconic event such as Reading Festival or a smaller event with a capacity of just 3,000.
FI: Do the specific goals of using StreetTeam tend to vary heavily between events? Can you think of specific examples and how you guys helped them to achieve them?
LN: The goals can definitely vary depending on the maturity of the event, what sort of event it is and so on.
Bestival is a great example of this. We've worked with Bestival for many years and at the start of that relationship they were very specific about attracting more of student audience. As a result we worked with universities across the country and built an ambassador network that could really add value to the event. We sold over 9,000 student tickets for Bestival and have continued to work with them ever since – the results of the Bestival ambassador program speak for themselves.

FI: With there being such a multitude of festivals in the UK competing for our attention, do you think that festivalgoers are turning more to recommendations from friends than ever before?
LN: I think that's definitely true and there's a lot of data to back that up, but I don't think it's a new phenomenon. Nearly everyone agrees that word-of-mouth is the best form of marketing, but what's difficult is scaling it in a cost effective way.
Recommendations and word-of-mouth marketing have always been important – just look at the Summer Jam at Watkins Glen. Shelly Finkel put that show on in 1973 for 50,000 people and 600,000 people turned up because the word-of-mouth marketing was so successful!
What's changed over previous years is that the competition has grown and the market has become more competitive. I believe that the more choice there is for consumers, the more powerful advocacy becomes. When there are dozens of music festivals to choose from then a recommendation from your friends matters a lot more and will be even more of an influence on your purchasing decision.
It used to just be good if event organisers understood the benefits of peer-to-peer marketing – now it's critical!
FI: Which territories is StreetTeam most active within, and will it be expanding into new ones for 2017?
LN: Historically StreetTeam has been focused on live events all around the world. I definitely believe there's an opportunity for us to work in other areas, such as touring and sporting events, but we're focused on live events at the moment.