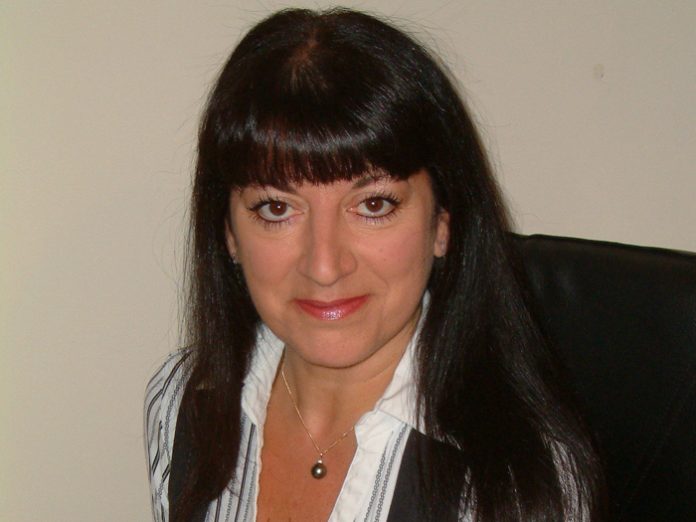 Neptunus is one of the key players in the high-end temporary structure rental market. Founded in The Netherlands nearly 80 years ago, Neptunus remains a family-owned business, having developed an enviable reputation for innovation, reliability and quality as an international supplier of high-class temporary structures to global events, exhibitions and hospitality sectors. Managing Director April Trasler, who runs Neptunus' UK operation from a premises in Northamptonshire, explains how evolving temporary structure technology can enhance festival environments.
High quality temporary structures can totally transform outdoor festivals. As one of the key suppliers of temporary structures to the events and exhibitions sector in the UK, Neptunus is acutely aware of the benefits its products can bring to a festival. Indeed, earlier this year we were named the UK's 'Best Temporary Structure Company' in the 2017 Festival Supplier Awards.
This prestigious award was in recognition of our role at The National Eisteddfod of Wales. The Eisteddfod is the largest and oldest celebration of Welsh culture that is staged annually, alternating each year between venues in North and South Wales. The 2016 event attracted over 150,000 visitors to a spectacular temporary showground on a greenfield site at Abergavenny, Monmouthshire.
It was the first year Neptunus was asked to provide the key infrastructure to this internationally famous festival of music, literature and performance. We already supply structures to The Urdd National Eisteddfod, one of Europe's largest touring youth festivals.
A critical part of our brief was to create a fresh new look for last summer's National Eisteddfod Festival, offering the best possible environment for the thousands of artists and performers. In particular the organisers were seeking to transform their main performance theatre, which for the past 10 years was set up within a fabric 'big top' style tent that had experienced issues with the all-important acoustics.
We had been invited to the event in 2015, to assess their requirements and to also understand the problems they had been experiencing with the acoustics in the main theatre tent. There was interference from weather as fabric sides moved in the wind, poles obstructed the views of the audience, floors were uneven and there was nowhere to hang rigging trusses for lighting and cameras – and the National Eisteddfod is broadcast on television!
It was clear that a 'tent' for the main pavilion wasn't working. We were able to offer them a much more sophisticated solution with our Evolution structure technology, effectively providing them with a theatre / concert hall with the look and feel of a permanent building – although it was erected and dismantled on a greenfield site in a matter of weeks.
The building is clear span with no internal supports. It is insulated and the rigid construction doesn't flex in wind. It also has the ability to accommodate hanging huge loads from the high ceiling, perfect for suspending lighting and cameras. There's also an integral solid floor which comes as standard with the building able to be erected upon a sloping platform to compensate the uneven terrain of the greenfield site.
Most festivals are held predominantly in outdoor locations rather than city centre event buildings so the ability to hire temporary structures to 'build your own' accommodation is vital. For those that want it we can provide a top quality environment in any field, anywhere, for however long it's needed.
There are many types of temporary structures and Neptunus can provide all sorts, from simple wet weather or catering concessions cover to VIP hospitality and artists green rooms, but the Eisteddfod example goes a step further. I believe this is the first time such a sophisticated temporary building, with all the attributes of its permanent counterparts, has been used in a field at this type of event. Being inside the Evolution Main Pavilion at the festival enjoying a climate controlled environment, with the main stage acts and full production, you could have been in any concert hall anywhere – and that made all the difference to this particular event.
Naturally we are delighted to have won a national award for this project but ultimately it is customer satisfaction that counts and our client was also delighted with the outcome – and this was their verdict.
Huw Aled Jones, Head of Technical Operations for The National Eisteddfod of Wales, said: "Regular Eisteddfod visitors and performers will see that we have made exciting changes to the infrastructure of this year's festival to enhance the overall experience. Our new temporary structure supplier Neptunus have brought a fresh new look to the Eisteddfod with their modern and sophisticated product range. In particular, their Evolution system brings significant improvements to the environment within our main performance pavilion – enabling us to improve the all-important acoustics, lighting and flooring that is so vital to performers and for the audience's enjoyment."
Elfed Roberts, Chief Executive of The National Eisteddfod of Wales, said: "The new structure is called 'Evolution' and is a far-reaching development for us, offering a much better experience for the audience, competitors and performers on stage. The resources will be excellent, with potential for us to use the space in a new and different way, so we can be ambitious and creative, and we are all looking forward to the next few years. The new building is a much sturdier structure and will suit our needs far better."