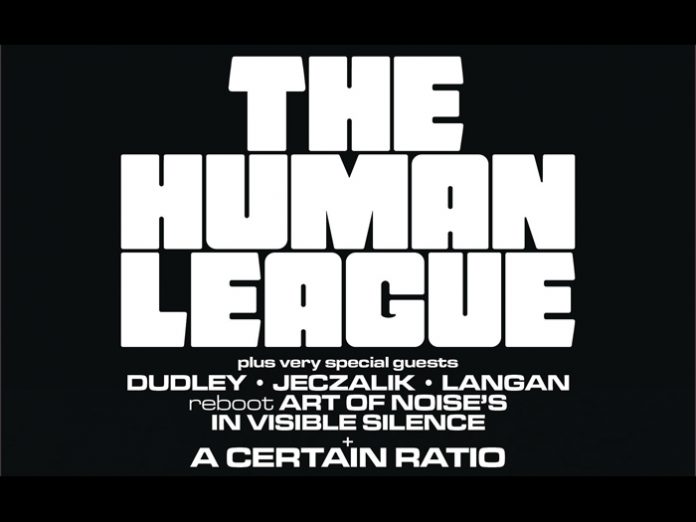 UK: Immediately preceding the 10th anniversary of Liverpool Sound City, the festival's promoters are hosting two satellite shows at Liverpool Waters, headlined by John Cale & Guests, and The Human League. In an exclusive headline performance on May 25, The Human League will be celebrating nearly 40 years at the forefront of electronic music by playing hits from their epoch-defining albums Reproduction and Travelogue through to Dare, Hysteria and Crash.
The Human League's Phil Oakey said: "We're absolutely delighted to be performing this very special show. We love playing for the people of Liverpool, they are properly passionate music fans and we've always felt at home in their beautiful city.
"Although we haven't been there yet from what we've heard the setting of Liverpool Waters iconic industrial landscape is pretty unique and will be a perfect backdrop for our music. We can't wait to play there."
Support comes from 80's electronic innovators Art of Noise featuring Dudley/Jeczalik/Lanagan. They will reboot their classic album In Visible Silence. This will be a world premiere reworking of this groundbreaking album and their first live performance in 17 years.
Completing the line-up are A Certain Ratio, who were initially discovered by Tony Wilson and signed to Factory Records with label-mates Joy Division.
VIP packages are available with unrestricted close-up views of the stage from an exclusive VIP hub that features a private bar, luxury washrooms, concierge desk and gourmet food stalls.
Tickets start from £45 and can be purchased from See Tickets or Ticketmaster.