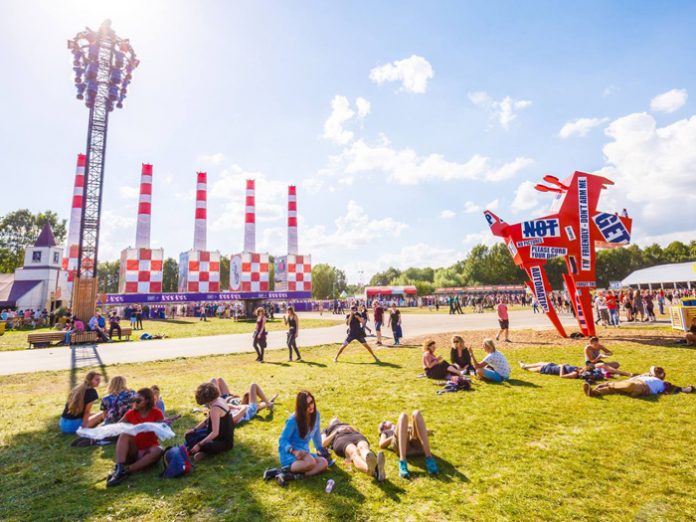 NETHERLANDS: A Campingflight to Lowlands Paradise has added a bunch of new names to its 25th anniversary edition, including Bastille, Cypress Hill, London Grammar, Michael Kiwanuka, Architects, Billy Talent, Future Islands, Glass Animals, Nina Kraviz, and Robert Hood.
Taking place next to the Walibi Fairgrounds outside of Amsterdam, the festival is renowned as an especially adventurous and eclectic one, offering a selection of alternative music, film, stand-up comedy, visual arts, literature and street theatre.
Lowlands features heavyweight headliners, impressive installations, and no less than twelve stages (including a cinema and theatre). What's more, there's a wellness village with saunas, hot tubs and sports facilities; dozens of restaurants from all corners of the Earth; food and drink stalls; a large market with everything from clothes and vinyl stores to a barber's shop; its own currency; a local radio station; a daily newspaper (Dutch only); and seven luxury campsites with flushable toilets hot showers.