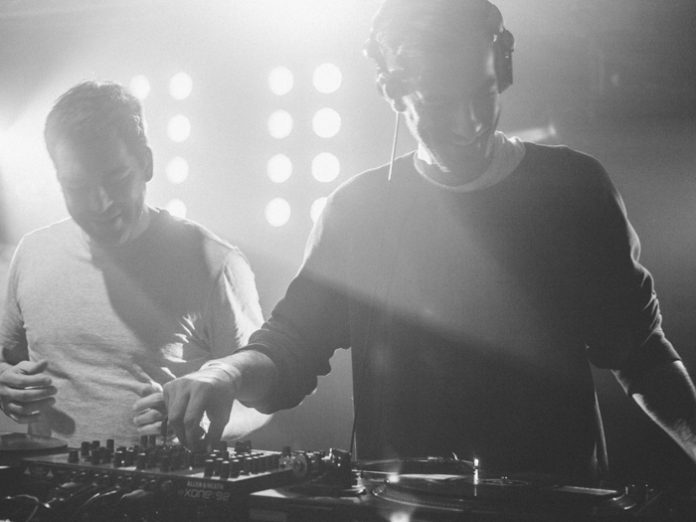 Over a couple of consecutive weekends each September, Outlook & Dimensions repurpose a 19th century Croatian fort into a temple for all things danceable. Finishing off the festival season with a resounding one-two punch, the sister events differ slightly in their approaches but share much of the same DNA – offering diverse arrays of international acts, educational talks, and a dedication to emerging talent that has now extended into the extracurricular with the launch of its pioneering DJ Directory.
Insights spoke with Andy Lemay, Dimensions & Outlook Festivals' Head of Marketing, about the DJ Directory, the challenges inherent in its idiosyncratic site, and the diversity of its programming.
Festival Insights: Could you please tell us about your professional background and how you came to work with the Dimensions team?
Andy Lemay: I'm Head of Marketing for Outlook and Dimensions and have been with the two festivals for five years now. Prior to this I worked at Red Bull Music Academy, the talent booking agency OurKidBrother, and I have also volunteered for Lake of Stars Festival in Malawi. Alongside this I have been DJ'ing and running parties and record labels for a long time too.
FI: As part of the festival's continuing efforts to celebrate and support the best in underground music, you have launched a DJ directory to shine a spotlight on some of the best burgeoning talent associated with the Dimensions Festival family. What prompted the initiative, and why aren't more festival organisers using their platforms to provide opportunities for fledgling artists in this kind of way?
AL: Dave Martin, Simon Scott and myself form the DJ collective Dimensions Soundsystem and we have been really lucky to have travelled a lot with the festival. We had the idea to set up the DJ Directory as so many of the DJs we were performing with were incredible. More often than not they were the support DJs, so we wanted to find a way to support them by using the platform we have built with Dimensions over the past few years. We extended the project by inviting all our trusted partners to contribute names they felt should be included. They were label bosses, venue owners, DJs, radio hosts and more, and these suggestions along with our own makes up the first names on the DJ Directory.
We are also running a mix series highlighting these talented DJs, many are playing at this year's festival and we are integrating some into the international events we run all year round all over Europe and further afield.
We feel that breaking new talent – as well as respecting the originators and those who have been dedicated to the craft for many years – is a responsibility of ours, and is a core value behind the festival. I wanted to integrate this more fully into the marketing campaign for this year's festival.
There are a lot of festivals booking similar headliners, a lot of great ones to be fair, but it can be hard to get away from the repetition of names at the top of bills. It's important for each festival to promote these names of course; they sell tickets. But with this project we wanted to try and show the depth of talent we have performing and really shout about the fact that some of these DJs lower down on the billing will blow your mind if you are open to checking them out. I felt supporting new talent and these exciting underground DJs was an interesting way to add to the more traditional marketing methods.
We put up a billboard that flipped the line-up, focusing on some emerging DJs, those who are simply incredible selectors, and some who we simply feel deserve more shine. We felt this supported the DJ Directory project and expanded on it.
We have some exciting plans in the works for the project and really want to try and build on the idea.
FI: Many electronic music festivals cater towards very specific scenes, but there are always a few interesting curveballs on the Outlook & Dimensions line-ups, perhaps this year best personified by Grace Jones, Demdike Stare, Jonwayne, and Yussef Kamaal. How receptive does your audience tend to be towards these less dance-orientated acts? Do you have to consider how to properly contextualise their performances? For example, I can't imagine Jonwayne's new material would go down particularly well on a boat party, for example.
AL: Our audience is incredibly receptive to the eclecticism of our line-ups. The days of prescribing to be a fan of one genre are long gone, if they ever really existed.
It's very easy to be a fan of Yussef Kamaal but also love Detroit Techno, much as it is to do with the context they are listened to in, like you say. Dave Martin, Simon Scott and Noah Ball look after programming for the festivals and are artists when it come to getting this right! I am biased but it's amazing how they make sense of the eclectic range of names and fit them in to the perfect venues for their sound.
Outlook is a celebration of all the genres associated with soundsytem culture and by its very definition is really broad. For us that encompasses dub reggae, d&b, hip hop, grime, garage and more.
For Dimensions I think now five years on people do understand the fact that the festival isn't necessarily a house and techno event. Although those genres are core to what we do – jazz, hip hop, dub reggae, and Afrobeat are all equally as important. The eclecticism of genres and artists performing I think really reflects a movement in recent years to the disregard of genres and also reflects our own record collections.
FI: The twin festivals seem to pride themselves on their production values as much as the music. Which suppliers do you work with to equip the festivals with the best sound, lighting and staging?
AL: Whole Nine Yards are our production company and are amazing. It's all very well booking what you think is a great line-up but the sound WNY and the sound suppliers such as Neuron Audio provide is essential in creating the best experience for artists and customers. Great sound is one of the cornerstones to what we do and one of the reasons that people come back. Big up Ben Price and the full team for making us sound and look good!
FI: Outlook & Dimensions' site is housed within Fort Punta Cristo near Pula, Croatia, and it looks beautiful. What possibilities has the site opened up in terms of creating cool spaces for your attendees to experience? Conversely, are there any challenges and limitations that you have to overcome?
AL: It's a stunning space and we are very lucky to be able to use it. There is an amazing group of people called the Fort Guardians who live in the fort all year round. They maintain and care for the Fort 365 days a year and are the people who first discovered it.
It was totally overgrown and at first, and so they spent their weekends cutting it back and making it habitable, eventually connecting power and opening a small bar inside, which allowed them to move in full time. We are working on a project to tell their story in full as it is amazing. They take the credit for creating a space for the Festivals and we are really grateful.
They have allowed us to turn ballrooms, stables, ancient courtyards, dungeons and even a moat into fully functioning dance arenas.
That said, it is a 19th century fort so we do need to make sure it's safe, and such an irregular space has its heath and safety challenges that we spend a lot of time working on and perfecting.
FI: Are you planning any new non-music activities this year, or expanding any existing ones?
AL: We launched the Knowledge Arena a few years ago in partnership with CDR. It's a music education space where you can hear talks and lectures from many artists performing at the festivals as well and production workshops and much more. It was started as a passion project but we were blown away by the uptake and it has been built upon year on year.
George Clinton, Hiatus Kaiyote, Underground Resistance, Roy Ayers, Tama Sumo and a whole range of artists have all given talks and we look forward to more of the same this year.
FI: Is there anything else we should know about Dimensions and Outlook?
AL: Both festivals have an opening concert at Pula Arena, the world's second most complete Roman amphitheatre. We have Grace Jones opening Dimensions, with Dizzee Rascal and the Outlook Orchestra opening Outlook. They happen on the Wednesday prior to each respective Festival and are amazing. If you are planning on coming out make sure you arrive on Wednesday to check them out before the festivals themselves!