Born out of the vision of Chris and Kaya Carney seven years ago, Threshold Festival is a dedicated platform for emerging music and visual arts hosted in the flourishing hub of Liverpool's creative industries, The Baltic Triangle.
'Grassroots' is the operative word not just in the festival's programming remit but in its organisation; registered as a Community Interest Company, Threshold's small team comprises a range of passionate individuals brought together through shared interests and circumstance. This organic ethos – where the prospect of profit is decidedly secondary to doing cool stuff – is something that attracts volunteers and fans alike, and resulted in the festival being shortlisted for The Best Festival for Emerging Talent at last year's UK Festival Awards.
Insights spoke with Chris Carney about the festival's financial considerations, its commitment to emerging talent, the team's programming process, and the virtues of its post-industrial backdrop.
Festival Insights: Ahead of this year's festival, Threshold launched a crowdfunding campaign to compensate for a funding shortfall – offering tickets, merchandise, VIP packages and more in return for the support. What will the additional finances allow you to achieve with the event?
Chris Carney: The festival has always operated on a shoestring budget. It's easy for outsiders to misconstrue the event as 'big budget' because that's what we project. Each year the event makes the bare minimum to be sustainable, so when a funding pot doesn't come in, it means all hands on deck. The Crowdfunder campaign was a huge success for two big reasons. The first being the absolutely incredible support and generosity of individuals and organisations in Liverpool and further afield, who 'get' what we do.
The second reason is that we had an amazing campaign manager in the form of Kate Stewart (Friends of the Flyover & We Make Places) who was just so on it from day one. The 2017 festival owes much to her. Other sources of income are ticket sales (sales increase each year, which is nice) and support from small funding pots. We make some of our budget up from sponsorship, but this is mostly contra-deals, which means we get a service for a lower price and therefore saves us money. Merchandise income has improved each year as we've become more established.
FI: Threshold was shortlisted for the UK Festival Awards' 'Best Festival for Emerging Talent' accolade in 2016. What is it about Threshold that makes it such an effective platform for new artists?
CC: We basically get what it is that prevents so many new artists from breaking into the industry. All of us have been there, we've had successes and failures, big gigs in front of thousands and empty dance floors. The wealth of experience the team brings to the festival means that we provide the opportunities that we ourselves would like to see and access to the network that we've spent decades building. Other festivals do 'Emerging Talent' brilliantly in the city, but nobody supports grassroots like us.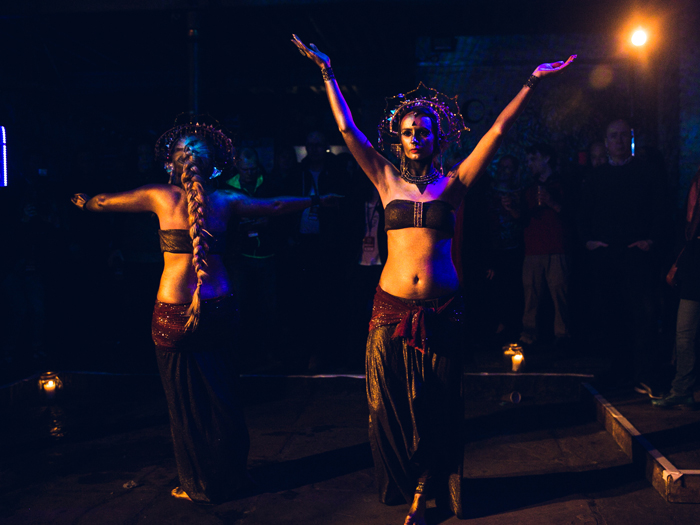 FI: Do you think that the festival industry at large is doing enough to facilitate the upward mobility of unknown acts? What additional initiatives do you think organisers could adopt in order to foster fledgling talent in a better way?
CC: It's not enough to simply put a band on a stage and think that you've done them a good turn. I think there really is a great range of events for people to play at, but it's the commitment to people beyond that which really starts to make a difference. We have the Threshold House Band at this year's festival. A band of LIPA music students, working with solo acts in the lead in to the festival to develop their sound and their songs, so that their festival slot becomes their first band gig. We did this with Mersey Wylie a few years ago, and it went so well that she kept the whole band and we had to find new musicians. We can't blame her for a second, they were amazing together and we'll be seeing her perform with them again this year.
A fine example of how it should be done is LIMF Academy in Liverpool. That's come from some real strategic thought and process in how to make a festival work for the unknown acts. We've seen a lot of our young festival line-ups go on to join the Academy and do incredibly well out of it. We work closely with the LIMF team.
FI: How do you decide upon the line-up each year? Is it a purely in-house programming team or do you collaborate with external curators? Do you accept applications to perform from those without representation or do you prefer to liaise with booking agents and scout out talent yourselves?
CC: External curators have always been a huge part of the event. We work with a lot of local promoters which really helps to keep the festival diverse and fresh. Every year we are introduced to a whole bunch of new arts and music and so is our audience. I think the beauty of working with so many promoters and partners means that not only are the acts benefitting from audience sharing, but also the people who are putting these events on week in week out around the city.
There is an application process to play the event which has become quite strict over the years. It's been tough to say no to regulars and even friends, but with over 3000 submissions each year it's just not fair to give the same gigs to all the same people every time. Promoters and partners as a rule must select at least two of the successful applications for their line-ups and then they can hand pick / book their own.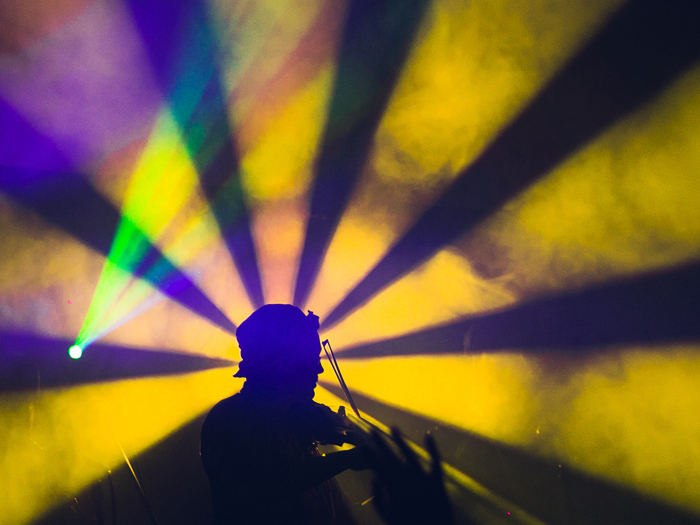 FI: Threshold takes place within Liverpool's Baltic Triangle, an increasingly popular destination for festivals and gigs. How critical are the district's abandoned warehouse venues to the feel and appeal of the festival?
CC: This is a real case of symbiosis. We started there seven years ago and we have grown up with the area. Without the freedom of creativity and experimental alternative vibe that the Baltic Triangle fosters, we could never have done what we have done. It hasn't been easy, in the early years it was a massive slog to get people down there. At one point I got so sick of telling people about the Baltic only for them to say "It's a bit out of the way though isn't it?" that I just started responding with "Yeah, it probably is for you."
It's amazing to think there were parties happening there as early as 2003, we didn't get there until 2011 and even then it was a seriously dodgy area. Now we don't think twice about heading down there. I think we take it for granted these days, but it's actually properly ace in the Baltic.
FI: Are there any genres that you've attempted to represent more at this year's Threshold? Tell us about some of the acts you've chosen and how you came to discover them.
CC: There's never a genre we aim to push more to the fore than others, we're not big on metal, because it's not our cup of tea as much and we've yet to find a good match with a promoter who can help us represent it. Kaya, Malou and Emilio shape the music programme each year and it often works top down from our bigger bookings. Hannah Peel headlining Saturday means we have an electronic motif leading in to her show.
One of my favourite discoveries this year is actually a Norwegian act called Nils Bech. He's not exactly unknown, he's recently signed to DFA Records, so it's a massive coup for us. Kaya and I were lucky enough to see him perform a couple of songs at a secret gig in Oslo and were bowled over by him. At times like this Threshold allows us a unique privilege to show Liverpool new and exciting things that we've discovered and hopefully influence a shift in the scene.
FI: What else does Threshold have going on aside from the music?
CC: Our visual arts and performance arts programmes are growing bigger each year. As with the music, we aim to showcase brand new talent and there is plenty to take in at this year's alternative offerings. We always see the performance wing as a sort of rogue cousin that we can't quite keep control of. With the theme Darkness and Light as the driving force behind both the visual arts and performance there will be plenty of challenging and of course entertaining offerings.
FI: Is there anything else we should know about Threshold?
CC: You can bring your mum if you want. She'll love it.
This year's Threshold Festival takes place from March 31 – April 2 in Liverpool's Baltic Triangle.