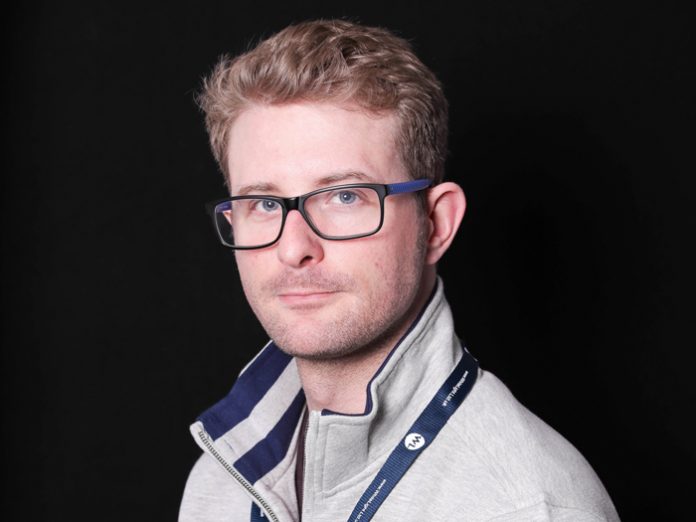 Tom Wilkes is the Business Development Manager at White Light, where he works closely with lighting designers, manufacturers and end users. His position has enabled White Light to form a partnership with the AIF (Association of Independent Festivals), allowing the company to support new and upcoming festivals internationally as well as the continued work with long established artists. With a passion for festivals, Tom is always paying close attention to the current trends in production technology.
Despite LED technology growing exponentially over the past few years, it has yet to be fully embraced by the festival world. In my personal experience from working on festivals, I believe one of the biggest reasons for this is the budget. As LED is the latest technology, it is inevitably more popular which in turn makes it more expensive.
That said, the advantages of using LED cannot simply be equated to taking, say, £1000 off the power budget and putting it into the lighting budget. It's much wider ranging than that – something many organisers fail to recognise (as it is that obvious at first). However, it makes little sense to me that the festival world isn't embracing this type of technology when it has so many advantages, the majority of which I've listed below.
Tech – We've all been there. That moment on a Sunday afternoon when the headliner plays their big hit and all 50 Atomic Strobes need to be zapped to full. Everyone's on edge: the genie techs are standing by, the LX crew are ready to reset and the PM is finger on radio. It seems a lot for just one moment, doesn't it? And if you removed just one single element, you'll have taken away crew costs, fuel usage, failure risk, stress and in extreme cases: fire. Using LED technology as opposed to strobes would allow just this.
Perhaps the most obvious reduction would be the reduction in kVA. However, the fuel required will also be dramatically lowered and, as a result, will require less bowsers. Going back to budget and the fear of paying through the nose for LED, how many recent units actually take traditional lamps? Less than half. In simple terms, if you're shaving pennies off the tech bill you're going to get old kit, which is less reliable, slower and just won't be able to do what modern kit does, which is obviously a huge disadvantage. Similarly, not all LED lights will attract the high price that they've become synonymous with. In fact this can be quite the opposite. With no lamp required every few months, less heat created, less maintenance involved and less WEEE regulations, you'd be surprised how eager hire companies are to supply you with LED in order to keep their costs down!
Creative – With weather being one of the most unpredictable aspects of any festival, IP rated kit is essential. Lamps, in general, use 80% of their power consumption generating heat and only 20% creating light. LED is the polar opposite with 80-90% of the power consumption making light and 10% lost to heat – quite staggering when you make the comparison. This means units can be sealed, with more and more now completely weatherproof. So from a budget perspective, that means less spent on building custom-made structures to protect the lights and more on getting the creative team the kit they really need to make it an unforgettable show. Also, LED units are generally much smaller and discreet, therefore not affecting the aesthetic of what the designer is trying to achieve.
Site Lighting – At a gig I worked on last year, we powered an entire kilometre (1000 lamps @1W each) using a 1 x 13a socket, and we could have done 3 kilometres if needed. Without the use of LED, that 1 kilometre would have needed at least a 63a/3P connection. You could argue that there are low power lamps out there but there is nothing that can produce a light output to rival a 1w LED lamp watt for watt. What this means is a move away from the use of generators and the excessive cabling and infrastructure this requires and a move towards a much more efficient, and most importantly powerful, solution.
Power – A lot of what I've mentioned ultimately comes back to power. Using LED will significantly reduce the amount of power you use at a festival. The subsequent effect of this is quite extraordinary. Lower requirements on Genies means lower hire costs. Less cable / non-heavy mains will save on the copper front. Fuel bowsers dotted around site become less of a hazard while the fuel usage itself is significantly reduced. I should also point out a complete slashing of that often overlooked cost which I guarantee will be consuming every festival budget: the delivery charge!
Environmental Impact – Forgetting about budgets and power for one moment – while I'm not claiming to be a hardcore green activist, I do understand that it's important to at least try and make a difference as we are all working in an industry that should be looking after the environment. The fun of being in a forest or a field is part of what draws our crowds in. In short LED doesn't emit any nasty gasses from the lamps nor is there any chance of mercury poisoning. Also, the fact that these units last much longer than lamps means that, in the long run, there is much less wastage.
By this point, you're hopefully asking yourself the same the question that prompted me to write this article: why aren't festivals embracing LED? Taking into account that it is extremely reliable, resilient, offers those who use it more options, not to mention actually saves money, it would be great to see more LEDs headlining at this year's festivals.