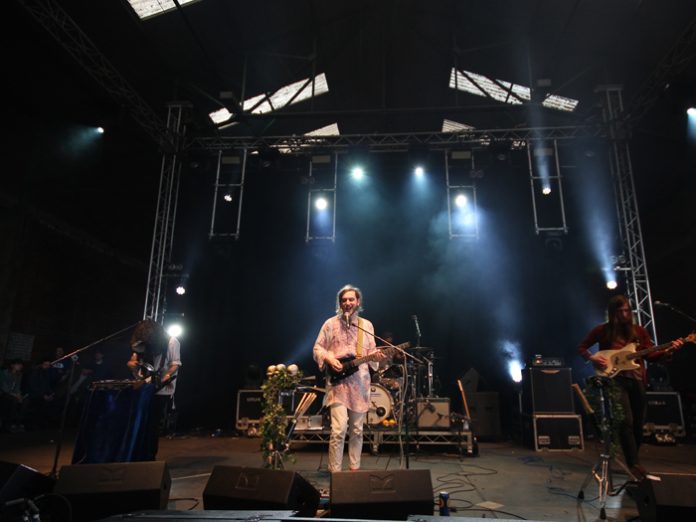 WORLDWIDE: This month's Music Cities Conference in Berlin saw the launch of The Creative Footprint – a collaborative, non-profit initiative that aims to measure and index urban creative spaces in the world's cultural capitals, whilst advocating for artistic and cultural communities on the civic level internationally.
Spearheaded by Lutz Leichsenring of the Berlin Clubcommission, utilising extensive research by Musicboard Berlin and Harvard University, and in partnership with Red Bull and Black Circle Media, The Creative Footprint is a collaborative endeavour whose work will study, engage with, and ultimately award a score to 10 international cities based on their hospitality towards creative spaces and scenes.
Berlin has been the first to be surveyed and rated, and was awarded a ​Creative Footprint​ score of ​8.02​ out of 10. This number was formulated after data was gathered and scrutinised by a team of 50 local experts, before being crunched through a technology developed by Prof Daniel Polley and his students at Harvard University. The vast dataset was analysed through multiple algorithms and claims to provide remarkable insight on the state of Berlin's music culture.
For example, The Creative Footprint found that Berlin has ​500 music venues — ​approximately one per 7,000 people — ​hosting an average of ​2,700 events per month. ​The neighbourhoods hosting the most venues are ​Kreuzberg​ (106), ​Friedrichshain​ (74) and ​Neukölln​ (56),​ ​with 43% of the programming in Kreuzberg considered to be 'experimental' or 'somewhat experimental'. The German capital has seen 89 venues open in the last three years.
The Creative Footprint is also a content portal, offering in-depth editorial features and documentaries exploring Berlin's unique position as the world's most vibrant music scene. Through interviews with pivotal figures like Dimitri Hegemann (Tresor), Sascha Disselkamp (Sage Club, Fiese Remise), Falk Walter (Arena, Club Visionaere, Ipse) and Steffen Hack (Watergate), The Creative Footprint explores cities' sociopolitical and historical contexts in addition to analysing the data of the present.