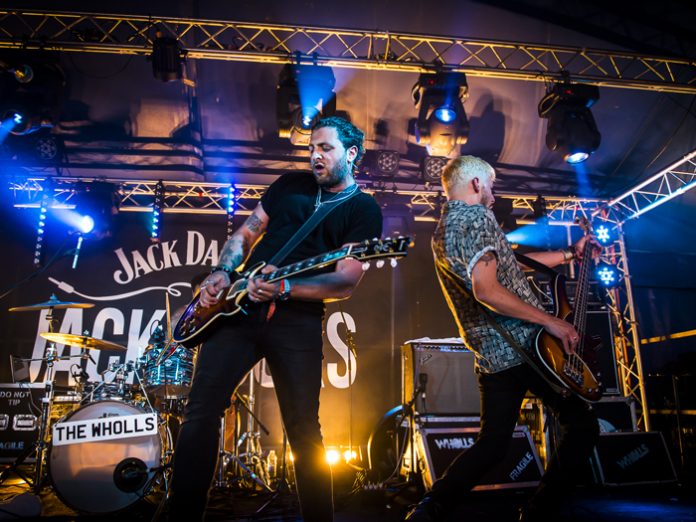 UK: Jack Daniel's has announced its line-up of 2017 festival partnerships, with the Jack Rocks programme set to appear at a mix of iconic and new UK festivals this summer.
Collaborating for a third year running with the rock 'n' roll night, This Feeling, the Tennessee Whiskey brand will be bringing emerging talent to stages around the country. Kicking off at Brighton's The Great Escape from May 18 – 20 will be Jack Rocks The Hope & Ruin, an independent venue that has been part of the brand's ongoing support of venues nationwide.
Jack Rocks will be present at the Isle of Wight Festival for the third year running, bringing a line-up of upcoming acts to the island from June 8 – 11. Jack Daniel's will also be supporting the first ever TRNSMT festival on Glasgow Green from July 7 – 9, and the season will close with Jack Rocks' activation at Reading Festival over the August Bank Holiday Weekend.
New for 2017, Jack Daniel's has announced Jack Rocks 7, a group of seven hotly-tipped bands set to play at each of the four festival stages over the summer. The Jack Rocks 7 will be introduced at an industry showcase on April 18 at London's The Sebright Arms, and consists of: Bang Bang Romeo, Broken Witt Rebels, The Blinders, The Sundowners, The Wholls, Trampolene, and White Room.
With the continued support of Splendid Communications, the activity will be promoted on social media throughout the summer, and via publicity and ticket giveaways in print and online media titles.
Michael Boaler, Senior Brand Manager at Jack Daniel's, said: "We have always taken immense pride in supporting emerging talent and helping those who keep the UK music scene the thriving hotbed it is today, including venues and promoters. It's great to be returning to The Great Escape and the Isle of Wight Festival, and we're looking forward to being part of the first ever TRNSMT festival in a city that has always had a booming music culture, as well as our first appearance Reading Festival. We're really excited to be launching Jack Rocks 7 this year and help them on their road to success. It's going to be a great summer of music"
For the latest updates and information please check the Jack Daniel's UK Twitter page.